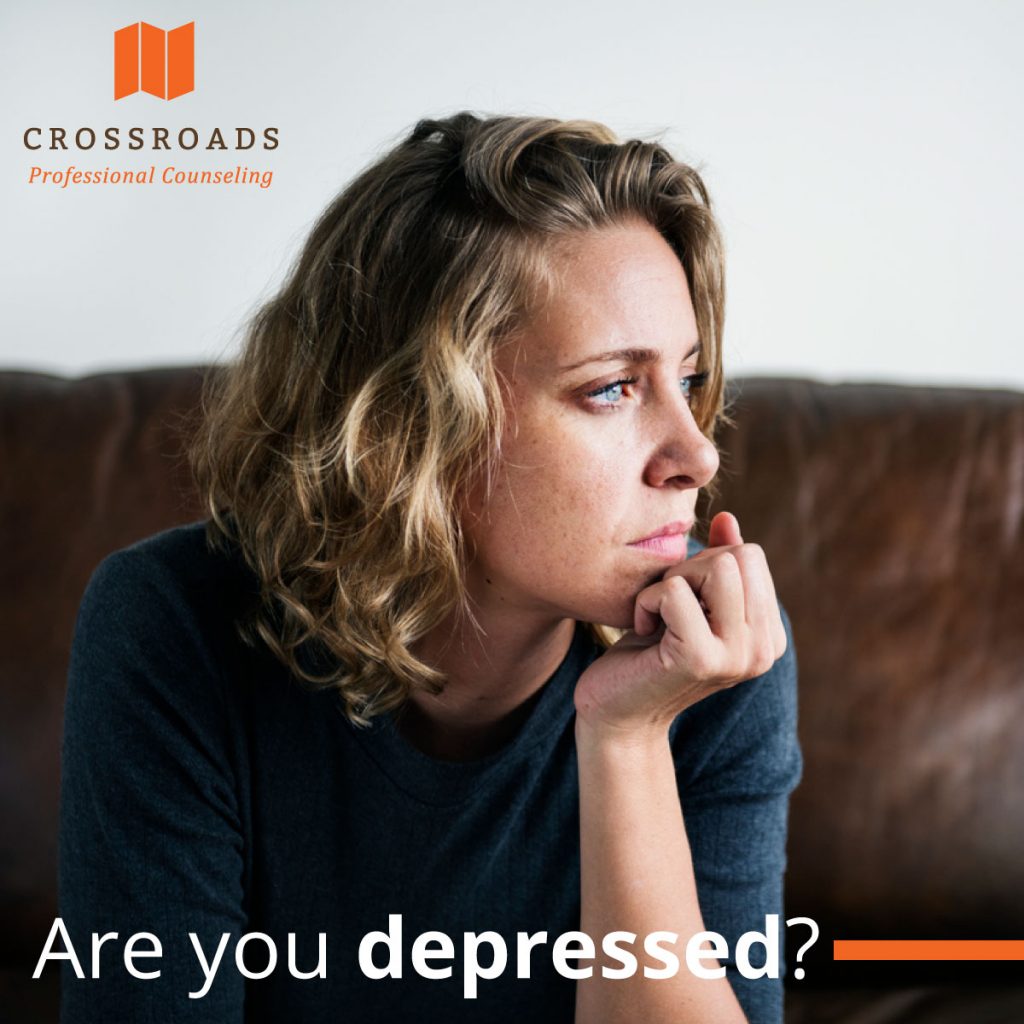 Depression can be sneaky or loud. Sometimes it goes under the radar for months or years unrecognized, and other times it effects your life so significantly that you can't ignore it. Without guidelines, it can be difficult to identify whether you may be experiencing depression or not.

Thankfully us counselors have been given a tool that helps us clinically categorize people's experiences in a standardized way. The tool is called the DSM, and every clinical counselor works out of that same book. Now, not everyone with a DSM should be diagnosing people. Counselors have spent time being extensively trained and educated to use it. But a baseline understanding of what depression looks like may help you decide that it's time to seek out an expert!

There are many different types, symptoms and severities of depression. This article is not intended to be a comprehensive look, but more so a highly general introduction to common experiences. For the purposes of today's article, we'll look at one of the most prevalent psychological disorders in the U.S.– Major Depressive Disorder (MDD).

So what is the difference between just being sad or down, and experiencing depression? Ask yourself these questions to begin to explore symptoms you may be experiencing:

Are you sad, apathetic or "low" in mood for over half of the day, every day?
Have you been uninterested or unable to enjoy things that you would typically love or find enjoyment in?
How is your sleep? Are you sleeping way more or less than usual?
Have you found it difficult to find the energy for things that would typically not drain you? Like getting out of bed in the morning, getting to work, etc.
Do you have a hard time keeping your focus or making decisions?
Are you more or less hungry than usual or experiencing a change in appetite?
Is it hard to maintain your responsibilities and daily functions right now?
Have thoughts of guilt or worthlessness felt consuming or overwhelming?
Have you been feeling not yourself for longer than a couple of weeks?
A "yes" to one of these questions is indicative of common symptoms of depression. If you're experiencing these symptoms, then there's real and practical help available to you. If some of the questions resonate with you and others don't, that's normal as well. Like I said, there are many variations and nuances to individual experiences with depression. The best step you can take is to seek out a professional counselor if you're finding it difficult to work through some of the nuances of life on your own.

Depressive episodes are very common, particularly in our culture. Over 16% of the U.S. population fit the criteria for MDD (Kring et al., 2016). There's also a variety of tested methods for treating depression that have proven successful. One size does not fit all, and a therapist can work with you to identify a treatment plan specific to you.

If thoughts of self-harm or suicidal ideation have been a part of your experience, then contact a professional immediately. It's important to work with someone equipped to help you.

There is hope amidst depression. A great comfort can be found in considering that God is near to those who are low. His strength is present when we are weak. He offers daily bread for us to have what we need, even if it's moment-to-moment.

If you're looking for a place to start, we're here to help you on your journey. Our counselors are trained and experienced to walk with clients through navigating depression and other clinical experiences. We'd love to talk with you and learn more. Call us at (225) 341-4147 to find a time to talk.