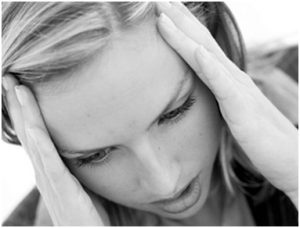 Today my to-do list is longer than my day. Sometimes I feel like a hamster on a wheel, running and running and getting nowhere. In other words, I am stressed!  So what? Everyone is stressed, so what is the big deal? Well, it is a big deal, actually. Just because stress is common doesn't make it benign.  Let me put on my nursing hat for just a few minutes and give you some insight into stress.
Dr. Hans Selye was the first to really study the effects of stress. In the 1950s he injected laboratory rats with hormones and noticed they got sick. They developed bleeding ulcers. Their thymus glands, which sit in front of the heart and produce infection-fighting cells, got smaller. Their adrenals–glands sitting on top of the kidney which release stress hormones–enlarged. In other words, they were stressed! At first Dr. Selye thought they were reacting to the hormone, but then he discovered that rats injected with a neutral substance had the same reaction. They were reacting with stress to being handled and given shots. Can't we all relate?!
Dr. Selye labeled this reaction "generalized adaptation syndrome", a non-specific response to stress. It didn't matter that the second group of lab rats weren't actually being harmed; they believed they were being harmed and thus reacted with a dramatic stress response. This is important because we know that stress reactions can occur with good stress (like moving into a beautiful new office!) or bad stress (like Baton Rouge traffic!!) Stress reactions can also occur whether the thing that we are stressing about is real or not. So, for example, I might anticipate a big blow up with someone that never happens. My body prepares for the threat regardless. My body doesn't differentiate perception and reality.
And what exactly is the body doing when it is stressed? Well, here's the (partial) list:
The sympathetic nervous system is activated and preparing you for "fight-or-flight".
Adrenal hormones: cortisol, epinephrine, and norepinephrine are being released to help you prepare to face the real or perceived threat.
Cortisol is a powerful anti-inflammatory agent but it also suppresses the immune system. It makes us more vulnerable to infection.  And it contributes to metabolic syndrome, a constellation of  health issues—high blood pressure, increased blood sugar, increased cholesterol, and increased abdominal fat—which increase our chance of developing heart problems, stroke, and diabetes.
Norepinephrine raises our blood pressure, stimulates the heart, dilates the pupils, causes sweating, and gives us goose-bumps.
Epinephrine stimulates the heart, increases blood flow to the heart and skeletal muscle, and decreases release of insulin.
Testosterone levels, which affect libido, can drop during stress.
Cytokine levels increase which causes inflammation.
The body's reaction to stress is designed for a sprint, not a marathon. The stress reaction is supposed to be a protective, short-term response to a time-limited stressor. But when we are stressed for long periods of time the demands on us may surpass our ability to cope. Care-taking for a family member, or long-standing financial problems, an unhealthy relationship, or traumatic stress can push us to the point of exhaustion. There appears to be a link between stress, immune function, and disease. Stress can cause cardiovascular disease and it can exacerbate others, such as Crohn's, Irritable Bowel syndrome, asthma, HIV, Autoimmune diseases-lupus, multiple sclerosis, arthritis.
What stresses me might not be what stresses you, but I know for sure that we all deal with stress of one kind or another. Our quality of life depends on effectively managing our stress. This is done by paying attention to our physical, emotional, mental, relational and spiritual health. Maybe it's time to take inventory. Do you have areas of your life that need some adjustment?
__________________________________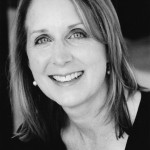 Suzanne Jones, BSN, MA, LPC, NCC
You may contact me at: [email protected]        (225) 278-3541
Or look for other articles and resources @ www.crossroadcounselor.com