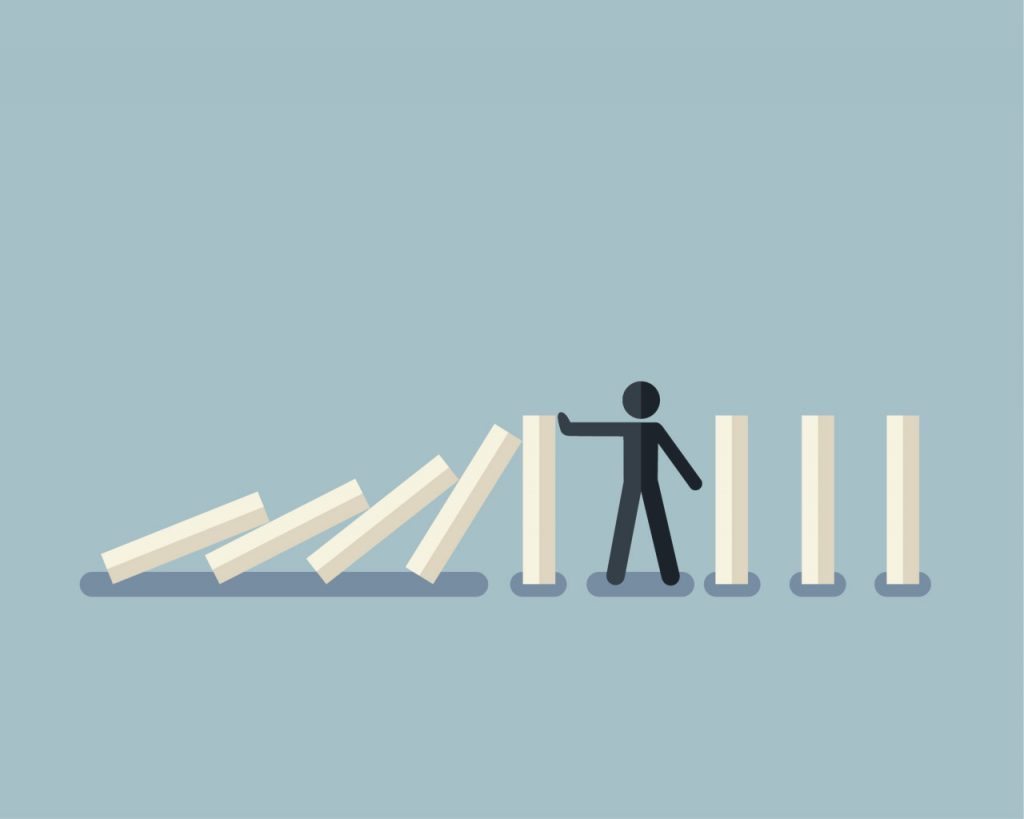 Avoidance is common and yet it is one of the worst habits or coping styles we use. It offers the promise of temporary peace but ultimately makes our future that much harder. Short-term gain for inevitable long-term pain. Why is this such a common problem? There are many reasons people use avoidance, which I put in bullet points, so you won't avoid reading this article!
Inability to delay gratification. We live in an instant gratification culture. We do not like to be bored. We do not want to miss out. We want what we want now, confusing foolishness for free-spirited spontaneity.  Of course, a party with your friends would be much more fun than studying for tomorrow's exam!

The famous marshmallow experiment looked at the inability to delay gratification. Children were offered a marshmallow but promised a second one if they could wait for the researcher to return to the room before eating the first marshmallow. Some children waited and some could not resist. The researchers followed up with the children years later and found the ones who resisted eating the first marshmallow had better physical, social, and academic outcomes such as lower obesity and substance abuse rates, better social skills, and higher standardized test scores than the children who needed instant gratification.
Habitual under-functioning. Some people put off work for pleasure because they think someone else will pick up the slack and rescue them. Maybe this has actually worked for them in the past through parents who did too much for their children or partners who are afraid to stand up to them. Manipulation sometimes works, and chronic under-functioners often have an over-functioning enabler in their lives.
Feeling overwhelmed. Many people use avoidance and shut down because they get overwhelmed. Perhaps they lack confidence that they can manage the challenges they face. They won't talk about it, research options, or reach out for help because they are anxious and ashamed. They incorrectly assume they are the only ones who have ever felt the way they do.
Childlike thinking and reasoning. Ignoring the situation or minimizing the problem by pretending it isn't a big deal (when it actually is) and waiting for it to magically disappear are examples of childlike thinking. Even adults do this to keep from feeling overwhelmed or guilty.
Victim mentality. It's not fair! This is so hard. I should not have to deal with this! The problem with this thinking is that it keeps us in a disempowered position. Rather than solving the problem, we waste precious energy focusing on our frustration and resentment.
Emotional reasoning. Sometimes we race toward a solution-any solution-because we want our discomfort to end. When we are driven by a sense of urgency or fear, we usually don't make good decisions.
Pride. We might be too embarrassed to ask for help. What will people think when they find out I'm in over my head? Often, we take advice only from people who will agree with us and push away anyone who disagrees. People have lost businesses and homes through bankruptcy because they were too proud to admit their ship was sinking and they needed help!
Misguided priorities. People are endlessly creative when it comes to avoiding what they do not want to face. Staying busy-even with a worthy cause-is a common technique for avoiding our problems.
Maybe you recognize yourself in some of these examples. If so, what should you do?
Gain insight. Try to figure out why you are avoiding the thing you need to face. What short-term reward are you getting? For example, if I delay looking at my bills, I won't have to feel overwhelmed and ashamed that I don't have enough money in my account to pay them.
Work to improve distress tolerance. Unfortunately, creditors will not care how overwhelmed you feel, but they might respond to a proposed extended payment plan. To work toward a solution, you will have to learn to tolerate being temporarily uncomfortable. You will have to tolerate feeling embarrassed and anxious in the short term to work out a plan with your creditors. Over time facing your problems and finding solutions will get easier.
Work first, play later. Rather than seeing delayed gratification as a negative thing, learn to see it as a muscle that needs to be exercised to get stronger. Remind yourself delayed gratification leads to substantial rewards for those who exercise it. Besides, it is a lot more fun to "play" when you don't feel guilty.
Don't make emotional decisions. You may be surprised to hear a therapist say this but, in my opinion, we are a culture that overvalues our feelings. Emotions tend to be "loud and in our face", but they only have as much power as we give them. Just because I feel something doesn't make it true. I might be afraid to apply for a job and decide it is not for me rather than seeing my anxiety as an expected part of trying something new. Press through!
Gather data. Do not make assumptions. Sometimes things are not nearly as hard as we imagine. We waste a lot of time worrying about things that never happen! When you are faced with an overwhelming decision, such as what career to pursue, it is much easier to decide what to do when you have all the facts in front of you.
Reach out for help. Nearly everyone has an opinion, and some people share them with a lot of force! But not everyone has wisdom and experience. Listen to people whose lives reflect the fact that they know what they are talking about! Nothing you are facing is unique. Talking to a therapist who can help you get perspective and problem-solve can be invaluable.
Stop sabotaging yourself! Flip the avoidance pattern and choose short-term pain for long-term gain!