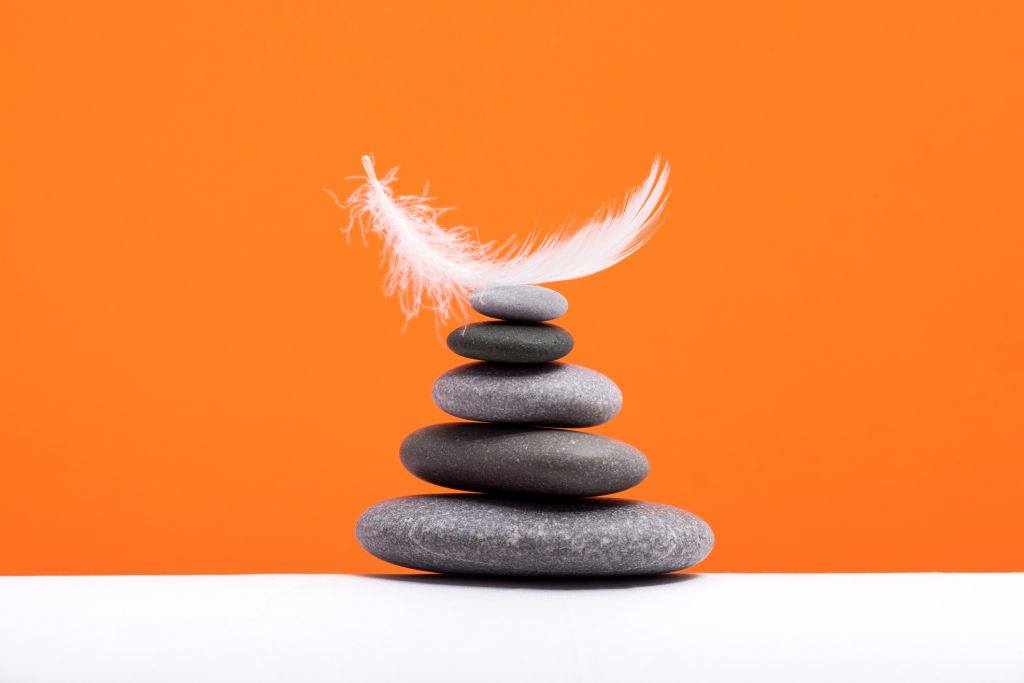 There was a time, as embarrassing as this is to say, that I really thought I had everything figured out. Seriously. I was absolutely certain I was right about most things. My thinking was infected with SHOULDS– rigid, harsh, judgmental shoulds that served as a breeding ground for anxiety and depression, among other things. No surprise there. Rigid things often break.
My views weren't just about life, God, right/wrong, and everyone else. They were also about who I was supposed to be.
About that time a therapist friend said to me, "What's this thing you have about being strong all the time, Suzanne? What makes you think it's all up to you?" Her questions stopped me in my tracks because 1. no one had ever asked me this before, 2. I didn't realize this core belief affected so many of my decisions, and 3. I couldn't be certain where this belief came from although I could take a pretty good guess!
Belief Versus Reality
It is amazing how we can talk ourselves into believing things that have no basis in reality. A philosopher, whose name I can't remember, once said that a problem with modern people is that we aren't epistemologically self-conscious which is a super fancy way to say we don't even know where we got some of the ideas that drive our lives and culture!
Many times, our beliefs were laid down before we had language to express what we were thinking. For example, babies learn from the first moment they are placed in their mothers' arms if the world is safe, if people are trustworthy, if their needs will be met. A child who doesn't receive this will have attachment wounds that affect him for the rest of his life, unless he gets the right kind of help. If we had the misfortune of growing up in a highly dysfunctional home much of what laid the foundation for our beliefs is distorted and unhealthy.
Not all our beliefs come from families of origin. Some are absorbed from our culture and the circles we run in. Often times we don't stop to question our assumptions. If everyone around me is doing and thinking the same things I do and think then I must be right. Right?
One of the reasons I am a big fan of travel is because it often rattles our assumptions. I was never so aware of my differences as an American than the time I lived in Holland. Many things I knew to be true were challenged. It was annoying. I had to rethink clothes, manners, greetings, subjects to never-bring-up-at-the-dinner-table, and even whether it was appropriate to serve cake before Sunday lunch-a truly fine feature of Dutch culture! Obviously, the differences went well beyond manners and cake, but I spent the entire time I was there learning that many lovely people see life differently than me.
Letting Go Of Certainty
Simply put, shoulds are moralized opinions or preferences. We often feel more comfortable when things are certain, when things stay the same, when the rules of the game are absolutely clear, and when everyone in our circle agrees with us. Our brains love simple, clean, neat boxes, but if we are honest, life isn't that simple. Sometimes it's messy and confusing and what we know to be true just doesn't pan out.
Shoulds often box out compassion. Our certainty can become more about the ego, being "right" and enjoying that delicious sense of superiority. Sometimes, rather than truly being CERTAIN, the issue actually is that we are uncomfortable with differences. It isn't wrong to be uncomfortable, of course. It would just be more honest to say THAT. And it would be more accurate to soften the language to things like 'I would prefer…' 'I think it would be better if…', 'It makes more sense to me if…'
I had the pleasure of hearing Anne Lamott talk in New Orleans this past weekend. She said certainty is dangerous and can be divisive. Quoting a friend, Anne said, "You know you have made God in your own image when he hates all the same people you do." Another friend of hers observed that the 'rules' (beliefs) of American culture are 1-Don't be different. 2-If you are different, fix it because you are making all of us uncomfortable. 3-If you can't fix it, pretend it isn't there. 4-Or just don't show up. 5-Or if you do show up, at least have the decency to be ashamed. Wow. Do you hear all the shoulds?
Shoulds drive painful, negative thoughts and emotions. Many times, we get our shoulds from unquestioned beliefs passed on to us by our families of origin, our culture, and influential people we allow to speak into our lives. It takes courage to step back and examine the source of our core beliefs and the shoulds that flow out of them. It takes energy to speak to ourselves in precise, fact-based, balanced ways. It takes integrity to admit that sometimes our certainty is nothing more than a moralized, rigid opinion.