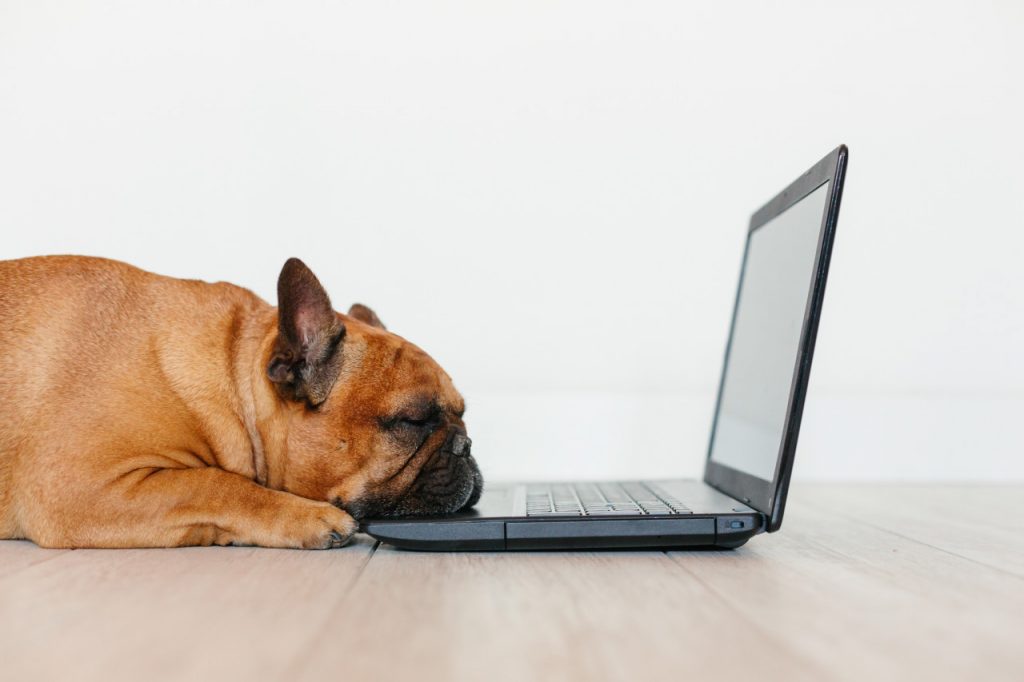 I recently finished a two-day grief conference. The whole program was excellent, but the most significant presentation for me was a talk about compassion fatigue given by Eric Gentry, PhD. Like many of my colleagues, I am seeing a tidal wave of people who are suffering. Most helping professionals, as well as long-term caregivers or even teachers, are deeply committed to helping those in their care, but this past year has been overwhelming. Gentry describes his work as "helping those who help others" so I am hoping this blog, which is a summary of his talk, finds its way to those helpers and gives some useful insight.
 What is compassion fatigue? Gentry defines it as a combination of secondary trauma and burnout, which often begins so subtly we do not realize we are heading for trouble until we are already struggling.
Secondary Trauma
Secondary or vicarious traumatization is a kind of traumatic stress that results from exposure to the pain of others, and it is cumulative. Most of us never stop to think about it, but healthcare workers, especially in the hospital, are up to their elbows in the sights, smells, and sounds of people who are terrified, suffering, and possibly dying. Their bodies/nervous systems are taking it all in, but medical professionals have to "suck it up" because they often do not have time or space for normal human reactions to what they are experiencing. They have to press on and handle whatever the day presents.
As a young nurse, I remember finding one of my patients- a man we cared for on our unit for almost a year- dead. Because of his condition, his death was not a surprise, but it was unexpected that day. I instinctively started CPR. When I realized he had DNR (do-not-resuscitate) orders, I broke down, literally sobbing in front of the entire CODE team that I had reflexively summoned to help. It was awful. Our nurse manager sent me off to her office to pull myself together so I could get back to work. She was not being unkind, there simply was no time for my very human reaction.
Therapists literally listen to people in emotional pain for hours, often hearing awful, heartbreaking stories. It does not matter that those things are not happening to us, thanks to our mirror neurons, we feel what our clients feel. When we are around others who are anxious or distressed, our bodies can react as if those things are happening to us. Our subcortical threat response kicks in automatically whether we are aware of it or not. Gentry says doctors, nurses, and mental health professionals can frequently meet the criteria for PTSD (posttraumatic stress disorder).
Burnout
Gentry defines burnout as perceived demands outweighing perceived resources. Our bodies begin to react to the perceived stress in the environment through our fight or flight, sympathetic nervous system. In the beginning, compassion fatigue looks like activation with a lot of nervous energy. As compassion fatigue progresses, however, it looks like low energy depression. We are exhausted and numb. We might try to cope and "self-medicate" with unhealthy habits like binge eating, drinking too much, etc. And it goes without saying that this state of mind (and body) negatively affects our health, moods, and relationships.
Pain is Inevitable, Suffering is Optional.
What are we supposed to do with all the trauma we witness? How do we help others with compassion and empathy without becoming tangled up in the pain of others? Gentry offered five habits to build resilience.
Self-regulation: We need to learn to tune in to what our bodies are telling us. If we are going into a fight or flight stress response, we need to reset. We need to consciously relax our bodies. It is impossible to have a relaxed body and be stressed at the same time. We can learn to do this with various relaxation techniques, but it starts with awareness. Pay attention! Staying relaxed even in traumatic situations prevents what we see or hear from being encoded as trauma. We need to reframe our perceptions, identify our choices, and correct our distorted thinking. The patient's suffering is not my suffering. I am not being hurt. I cannot control what is happening, but I can control my response.
Intentionality: I do not need to suffer because I cannot meet others' expectations.
Rather than getting caught up in the urgency of others' agendas, we need to be intentional with our priorities and choices. Gentry says we need to be purpose-driven, rather than demand-driven. When we do this, we can connect with the reason we went into our professions to begin with, and our passion and joy will return.
Self-validation: Rather than externalizing our worth, we strive to be independent of the good or bad opinion of others. We are not victims. We have choices and others' demands and perceptions do not need to determine our value or our behavior.
Community and connection: This has been a challenge recently. It takes a bit of effort and planning, especially after a year of isolating in our homes, in our pajamas, watching Netflix. We need connection! It is an essential part of being healthy We need to develop and use our support systems.
Self-care and revitalization: We all know this, but we need to DO this. Exercise, eat healthy food, drink enough water, get enough sleep, and so on. If we do not take care of ourselves we will not be able to help others. What is it they say, you can't pour from an empty pitcher?
The best thing is to stay ahead of compassion fatigue. These five habits inoculate us from future secondary trauma and burnout and help us recover if we find ourselves struggling. I found Dr. Gentry's talk exactly what I needed to hear, and I hope it helps you too.