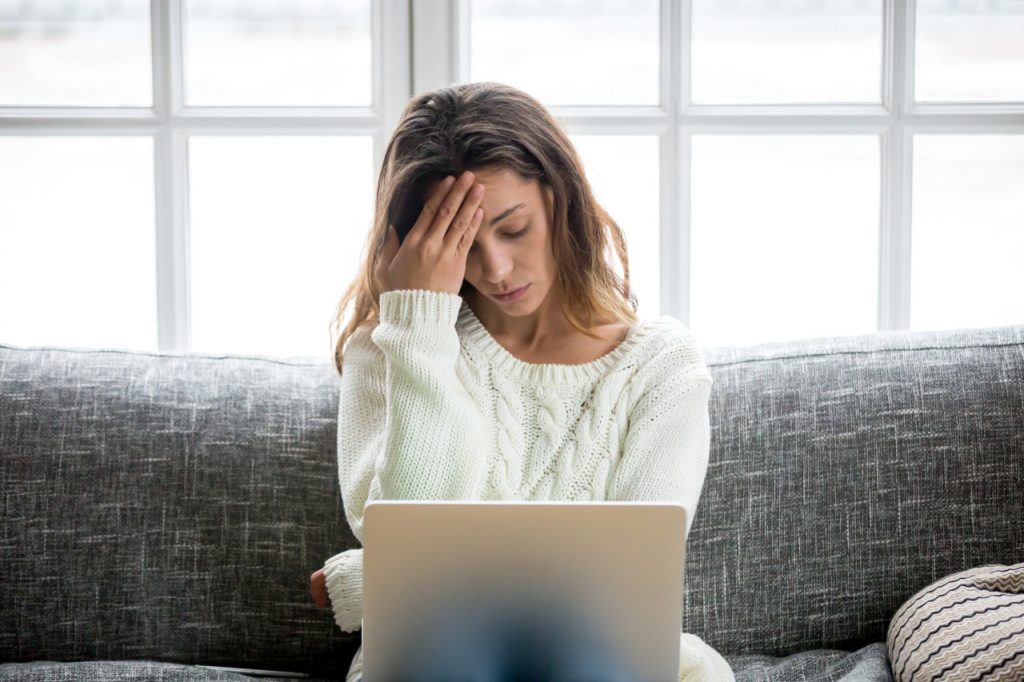 I've been dealing with an outbreak of disappointment lately, and I know I'm not alone. Things that I was convinced would go a certain way never did, and often went in the opposite direction. Unmet expectations can be confusing at best and crushing at worst. I've heard myself utter things like "I don't get it, I was so sure", "how could I have been so let down?", or "what now?" Disappointment can feel like an injustice; that maybe the good guys didn't win. These moments can really shake our sense of security as doubts about our or a loved one's future start to creep in. Worse, disappointment can even shake our faith as we entertain whether God really has our back.
Scripture tells us that there's a time for everything (Ecclesiastes 3); a time to live and die, to rejoice and mourn, and to win and be defeated. Knowing the ups means that at some point we'll know the downs as well. Life is a series of ups and downs; however, we can take courage that neither lasts forever. God tells us to take courage in the night because joy will come in the morning (Psalm 30). This gives me hope. Because of our humanity disappointment is inevitable, but we can temper the severity of it if we're willing to take advantage of the things we can control.   
Set Reasonable Expectations
Disappointment is when expectations and reality don't meet up. I'm guilty of setting my expectations pretty high, which if they aren't also realistic, puts me at high risk for disappointment. I also know folks who choose the opposite tactic. They set their expectations really low in hopes of being pleasantly surprised if they're exceeded. This can work, but it can also handicap us from achieving our full potential. We need to find that sweet spot; one where we keep a positive outlook that is also grounded in the reality of our circumstances. We may not be able to control all of our circumstances, but we can make a plan to limit our risk of disappointment.
Prepare
I have a love-hate relationship with the adage "failing to plan is planning to fail". I love it because it's true. I hate it for the same reason. Failing to plan has burned me on several occasions, which is so unnecessary because this is something we can actually control. If we have our hopes set on something, then we need to have some skin in the game. Anything worth doing is worth risking failure. We can mitigate this risk by taking charge of things in our wheelhouse to do. Consider what these may be and go all-out. Practice, plan, strategize, communicate, and don't be afraid to fail. Many of our disappointments don't come from what happens to us, but rather what we fail to try.
Evaluate
Even the best plans can go awry. Disappointment does not have to be futile; it can actually be constructive if we take the time to deliberate on what went wrong, and what we can learn from it. I love a quote credited to Thomas Edison which says, "I haven't failed, I've just found 10,000 ways that won't work." If Edison let disappointment stop him we'd still be sitting in the dark. Like Edison, when we hit a wall on something that feels really defeating, we need to retool our expectations and work a new approach. No, it's not easy. We may have to lick our wounds for a while, but at some point, we have to draw on our strengths and find a way to get back up again.
Grieve
Even with reset expectations, planning, and evaluation, sometimes we can't outmaneuver crushing disappointment; we're just going to have to feel it. Grief may be a necessary response to some disappointments: a marriage that didn't recover, a sickness that wasn't healed, a child that went wayward, or the pang of rejection. These are real losses that will need to be grieved before you can move forward and draw meaning from them. The steps above will help when that time comes; however, emotional healing is a process that will take its natural course. God gives us hope in this season of grief in that it won't last forever, and that He sustains us along the way (Psalm 55:22).
We're not in the easiest of times. I have felt disappointed in myself, others, and the world around me. The longer we live the longer our string of hurts will become; but so will our string of blessings. If we'll see it, God's love for us and His faithfulness is punctuated during our times of hardship (Psalm 34). Leaning into Him will help make meaning from our disappointments, and teach us how to move through them. If you're struggling with life's disappointments, you can call (225) 341-4147 to speak with Cheryl or another Crossroads counselor.