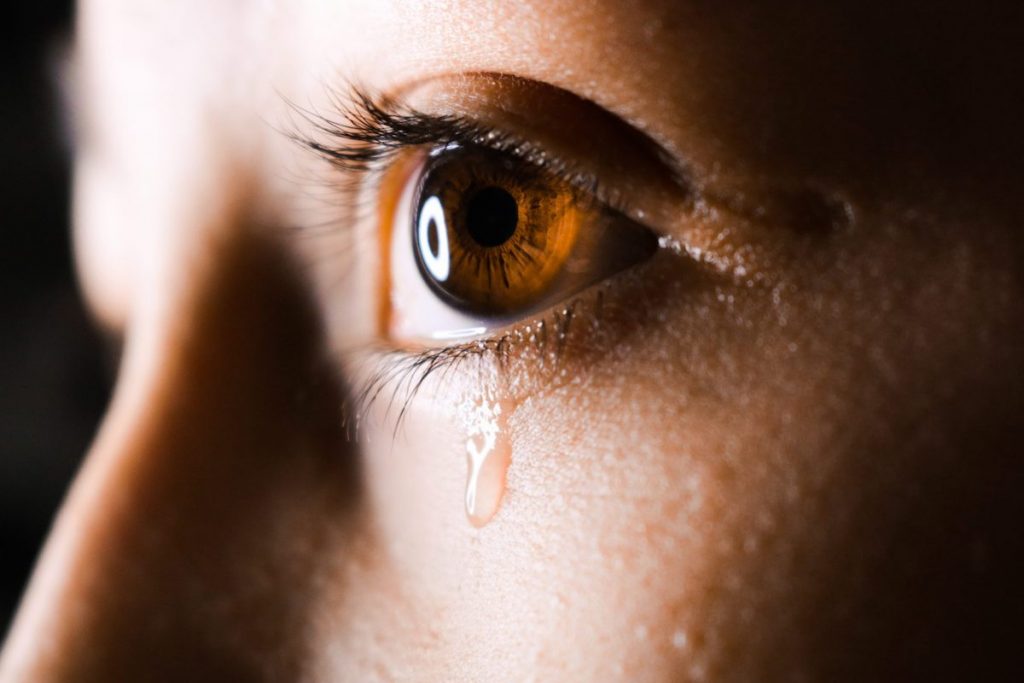 This post on working through our feelings and not stuffing our emotions was originally posted in 2018. As I work with clients in 2021, through the tumultuous world events that we are all navigating, many of us feel hurt. Some of us still compartmentalize our emotions and they, in turn, manifest themselves in anxiety, depression, anger, and other issues. This post hopefully offers hope and healing.
When you work in a professional corporate setting dominated by strong people, feelings are not openly shared. Actually, the socially accepted feelings of anger and frustration flowed freely. Feelings of fear or hurt, not so much.
When I was in the corporate world, I remember it as a whirlwind of battle cries. We were taking the land one objective at a time, consecutively….without an end in sight. But in battle, people get hurt. Those that are seriously injured are sent home.
In corporate America, the last thing you want is to be sent home.
So when wounded, you pick yourself up, dust yourself off, and hide it. You hide the hurt.
I was passed over for the job I wanted…
I was working 60 + hours per week and it still wasn't enough…
I was told that my fear of a huge project with even more responsibility was a personal problem…
Honestly, I was young, passionate, and burning the candle at both ends to impress and move up the corporate ladder. It wasn't just about success. It was also about devotion, caring, and wanting to make a difference.
I didn't know Christ at this time in my life and I measured everything based on what the world thought.
If someone I worked with said something that hurt me, I didn't let them see me sweat.
If I didn't get the job, I eagerly inquired about what was needed so I would get the next one.
If I wasn't sure what to do in my job, I figured it out, rather than let on that I was afraid or worried that I could mess things up.
It Hurts
It hurts, when you are really devoted to someone (or a group of people), but you can't be open and share your feelings for fear of rejection.
It hurts when someone you have devoted your life to leaves you.
It hurts when we hear the sarcastic tone of someone that is supposed to care about us.
It hurts when we are not invited.
It hurts when they never have time to talk.
You can compartmentalize, and bury the hurt so deep that you don't even know it is there, but it bubbles back up in various forms that you may not recognize as hurt.
You get frustrated and angry easier. (the more socially acceptable emotions)
You feel tired and anxious all of the time.
You have headaches or stomach problems.
You DO NOT heal.
Constantly hiding your hurt buries the pain and toxic feelings inside of you and this insidious negativity starts to eat you away from the inside out.
When You Hide Your Hurt, You Can't Find Healing
We are most easily hurt by the people we care the most about. It is common for several other emotions to pile on and increase the hurt:
Feelings of betrayal – they must not care about me
Feelings of shame – what did I do to deserve it
Feelings of loss – we must not be that close
Hiding our response doesn't allow for healing.
How to Heal?
Since my time of hiding and compartmentalizing my feelings, I found Christ. Having a true come to Jesus experience at the age of 36 is quite an emotional ride. I found someone who loves me whether I perform well or not. This someone values heart over head every time. He wants me to depend on Him and not try to carry the burden on my own. He is always available to listen and care.
Thirty-six years of stuffing and hiding every hurt came tumbling out. I remember during this time I was journaling multiple times a day. It was my direct line to Jesus and when pen hit paper it was my way of physically handing it over to God.
The words would range from rantings of all of the pent-up injustices in my life to unabashed love and praise for having a Savior who cared and kept His promises. The emotions I was allowed to process were the full range. Yes, a little more frustration and anger seeped out but now I could also share hurt, shame, confusion, fear, and then came desire, need, and wanting. All of it was okay with Jesus.
Healing from Hurt
No one chooses bitterness or burnout. But I have experienced and believe that years and years of hiding hurt create just that.
So the healing process is not a one and done thing. It takes time and doesn't necessarily look pretty on the way.
That is one reason I chose Jesus for my processing and healing. But, God created us for community and we still must live in the world, so healing is also found in the day to day.
It's changing our habits and communicating with people who hurt us rather than stuffing it.
It is finding a healthy, safe place to process past hurt so as not to overwhelm ourselves or a loved one. Maybe a pastor or counselor.
It is reflecting and facing our feelings ourselves and acknowledging that we have them, and they are okay.
It is setting reasonable boundaries with others to reduce opportunities for hurt in the first place.
And yes, it is flinging all at once our illogical, extreme, less than pretty, tear-filled emotions at our Savior. The One who can handle it, the One who wants our hearts, the One who cares, and the One who can heal.
Jesus died for us.
In Him we find peace. In Him we find acceptance.
In Christ we find healing.