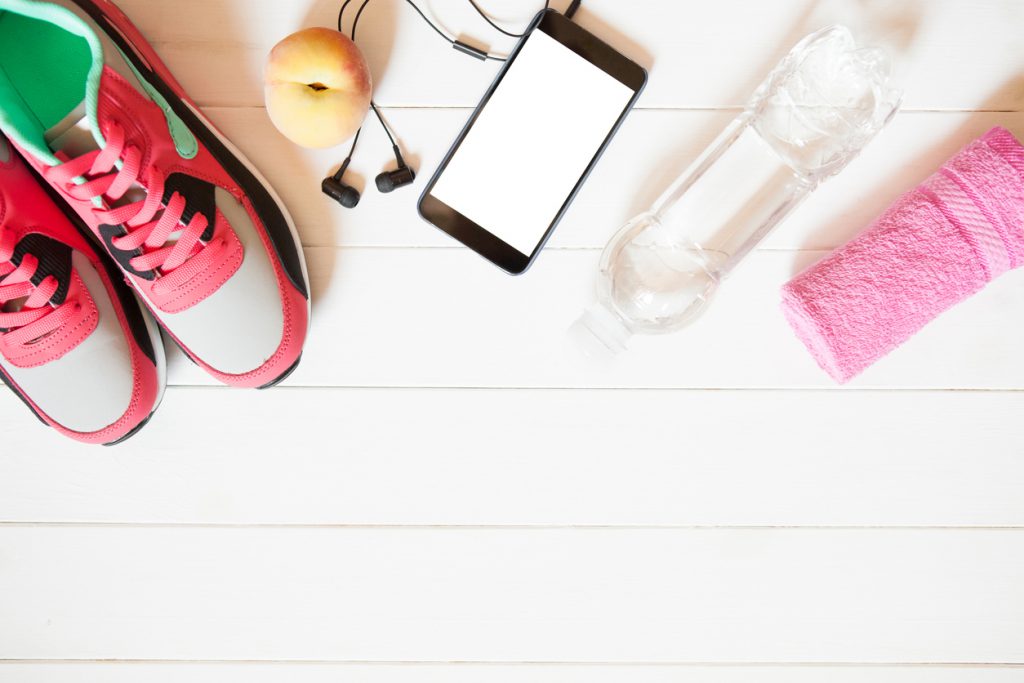 Have you noticed how the world feels like it is falling apart at the seams lately? Hurricanes, floods, fires, earthquakes, political turmoil, and even threat of nuclear attack. It just doesn't seem to stop!
I called my sister the other day just to talk and the conversation devolved into me ruminating about all of the above. Eventually, she diplomatically encouraged me to call mom and continue to vent with her. Ha! I was worried and I just couldn't control my anxious rumination. I could see what I was doing but I couldn't stop.
But why now? Nothing had changed in a week but on this particular day my thoughts were churning.
Rather than inflict more of my angst on someone else, I raced off to my exercise class where I was guaranteed a strenuous workout. I was determined not to miss another class. I definitely broke a sweat, stretched some muscles, and spent the hour fully concentrated on what the instructor was telling us to do.
Turning Off the Noise
As I walked back to my car, I realized something had changed. The noise in my head, like endless runs of CNN, had stopped. And there was my answer.
Of course! I hadn't been able to work out for over a week. During that week it seems I took all the nervous energy I use to exercise and turned it into aerobic worrying. The difference being, of course, that one leads to better strength and tone while the other leads to nervous perseveration and people wanting to escape talking to me.
The Mental Health Benefits of Exercise
Exercise is good for us, not just physically, but also mentally and emotionally. Research backs this up. For example, exercise increases blood flow and oxygen to the brain which helps repair and protect brain cells. Exercise also increases something called growth factor which in turn increases neural connections thus improving processing, learning, and memory which may help stave off dementia and aging.
Portions of the brain-the prefrontal cortex and portions of the temporal lobes- have more volume in people who exercise regularly. And of course, most of us know by now that exercise directly impacts our moods by reducing stress hormones and raising levels of healthy hormones and chemicals such as endorphins. In this way, exercise reduces our anxiety and is a natural antidepressant.
Running on Empty
As I have mentioned before in other articles, part of why mental health concerns seem to have grown in the past several decades is because we live in a frenetic culture. Many of us are running on caffeine, fast food, and adrenaline fumes. We don't take time to really care for ourselves.  We just keep running through our days, knocking off things on our to-do list, and tucking bits of news and current events in between.  And many of the things we hear in the news are completely out of our control, which adds to our sense of being overwhelmed!
A Better Way
So, a few tips, which I plan to apply myself:
Eat healthy food– fruits and vegetables, healthy protein, and so on. Deficits of certain nutrients can lead to mood issues. The more colorful the meal, the more likely it is loaded with healthy vitamins and minerals. And no, skittles don't count.
Drink more…..water. Not alcohol. I know! That's no fun! Still I am surprised how many people don't know there is such a thing as a substance-induced mood disorder. Alcohol, caffeine, marijuana, cocaine, and so on affect our moods, and not for the better. If you are using these things to address an underlying mood disorder, it is time to talk to a professional. Alcohol is a central nervous system depressant which can make people depressed over time, not to mention interfere with quality sleep, and make us anxious as it is coming out of our system.
Exercise more. Shoot for thirty to sixty minutes a day, five days a week if possible, but do what you can. Every little bit of movement is a step in the right direction. I just know for myself, that the more the exercise demands my full attention, the better it works to reduce my stress and anxiety.
Differentiate the things you worry about but can influence from the things you worry about but can't control. Too many of us believe that if we just worry enough we will somehow solve the problem. It's easy to see why that is a fallacy. It accomplishes nothing and robs us of our joy.
Try the following exercise that I use with my clients: Fold a blank sheet of paper in half lengthwise. In one column write the things you worry about but can't control-things like hurricanes, fires, and nuclear threats. Hand these things over to God and then fold your paper over so you no longer look at that list. In the other column, list the things you worry about and can influence. Set a goal with 2-3 action steps for each. Then work your plan.
Finally, Jesus offered some of the wisest insight concerning worry:
 "And which of you by being anxious can add a single hour to his span of life? 28 And why do you worry about clothes? See how the flowers of the field grow. They do not labor or spin. 29 Yet I tell you that not even Solomon in all his splendor was dressed like one of these. 30 If that is how God clothes the grass of the field, which is here today and tomorrow is thrown into the fire, will he not much more clothe you—you of little faith? 31 So do not worry, saying, 'What shall we eat?' or 'What shall we drink?' or 'What shall we wear?' 32 For the pagans run after all these things, and your heavenly Father knows that you need them. 33 But seek first his kingdom and his righteousness, and all these things will be given to you as well. 34 Therefore do not worry about tomorrow, for tomorrow will worry about itself. Each day has enough trouble of its own.
Matthew 6:27-34