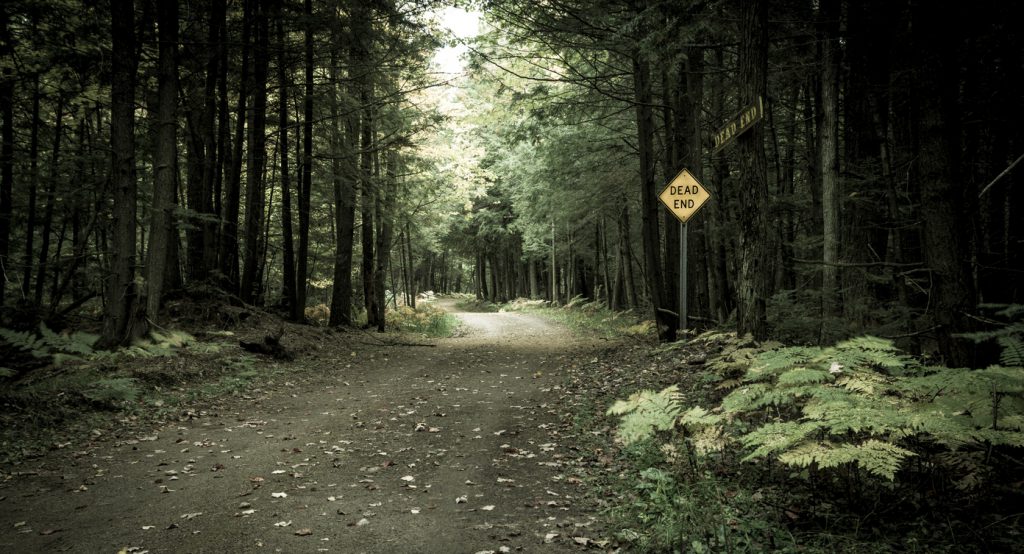 We've all been there…facing down a challenge that we're not sure we're good enough to meet. For me, one of those moments came the year I learned to pilot a plane. While on one of my first solo flights I came across a situation that I hadn't anticipated; and I felt like I had completely forgotten what I was doing up there. As I felt panic slip in, I kept thinking repeatedly, "I can't do this. I'm in over my head." When I was about a minute from possible tragedy I took a deep breath, and I prayed. In that moment of complete worthlessness, God reminded me that I had the training that I needed, and that I had to use it to push back the fear that failure would ruin me.
Although this is a dramatic example, the fear of failure can be paralyzing under any circumstance: failing a test, an interview, a relationship. The fear of failure can keep us stuck and afraid to try something new or put ourselves 'out there'. So what is it exactly that we fear?
What do we fear?
We fear facing our own limitations. If we try something and fail, we have to acknowledge that we came up short; and that perhaps in that instance, we weren't good enough.
However, if we never try and never fail, then we will also never know the value of success and just what we are capable of accomplishing. Even Thomas Edison knew the taste of victory and failure in his remarkable life, which he summed up by saying "I have not failed. I've just found 10,000 ways that won't work."  Failure is not (typically) fatal. It is part of the crucible of learning and developing oneself. If we miss 100% of the shots we don't take, how can we help our percentages for the ones we do?
Moving Forward in Fear
Plan
As the adage goes, failing to plan is planning to fail. When considering stepping out into something new, whether it be a life change, job, hobby, move, relationship, or just taking on a test or task- preparation will considerably cut the odds of failing. The level of planning should be commensurate with the level of risk and consequences of the action.
Planning may look like evaluating your strengths and skills so that you can choose the right activities to pursue. Or it may be considering the pros and cons to taking on risk by comparing it to your values, resources, aspirations, and yes, your realistic limitations. Additionally, preparation may include building confidence to go for what you want by evaluating it against what you stand to lose by playing it safe.
Process
Having a plan is the first step. The second is to step back and objectively process the feasibility and appropriateness of that plan. This is where other eyes and ears can be useful. Sharing your desires within a trusted and knowledgeable community can further help reduce the risk of failure, and build your self-esteem that what you want is worth pursuing. Evaluating your plan can identify possible pitfalls, obstacles, or issues that need to be considered as you prepare to make that leap of faith.
Pray
As helpful as planning and processing is, nothing is more important than seeking Godly perspective to help calm our fears and adjust our expectations. . Although we may still experience failure, being in God's presence will help usher in peace even in the midst of failure. When we don't know the outcome, we can still rest in knowing that seeking God's will can help us be in the right place, at the right time. Moreover, prayer and finding wisdom in scripture can align our desires with God's; and where God sends us, He also equips us (Hebrews 13:21).
Proceed
With spiritual perspective and an affirmed plan, it's time to take that chance on yourself. Keep your eyes open and move with boldness, knowing that nothing ventured, nothing gained. Failure may still happen, but you've prepared yourself and there is nothing that God won't redeem for our good, or use to build our trust in Him.
At some point, we'll all fail at something. Consider whether you're playing to your strengths and pursuing what you're skilled to do. If not, keep seeking and try again. If so, regain perspective and rework the plan. Remember that great things don't come easy, and that failure is just a data point, it's not a final destination.
Do you feel trapped by the fear of failure? Let Crossroads help you plan, process, and pursue your life goals and overcome this fear. You can call to schedule an appointment or speak on the phone with Cheryl at (225) 341-4147.