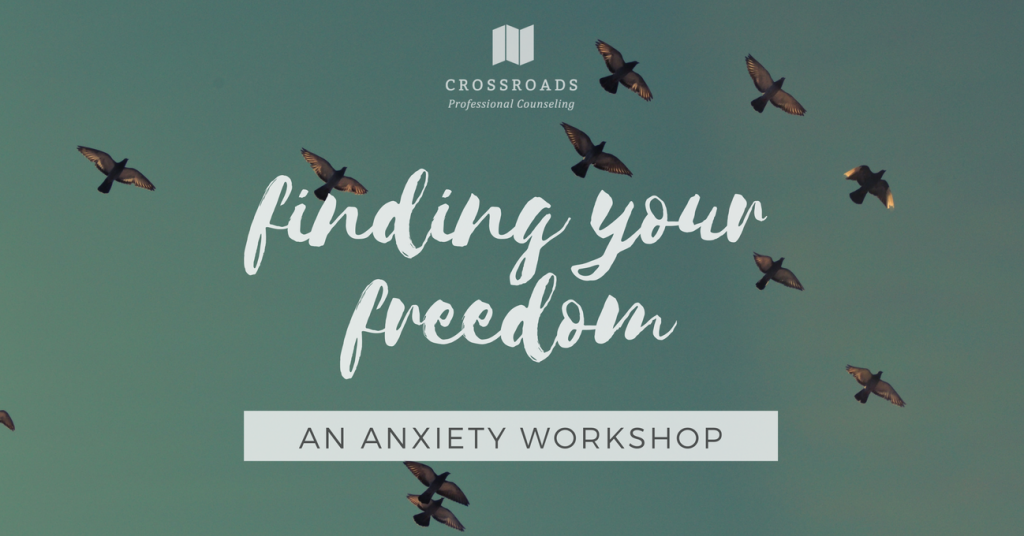 Do you have anxiety? Do you have anxiety about having anxiety? Then this workshop is for you.
How do I know? Because, this workshop is for me, too.
A few months ago, I wrote a blog about what a day in my anxiety-filled life looks like. In it, I exposed every thought, fear, question, and doubt that pops into my mind as the minutes of each day tick by.
It was overwhelming to write (and post), but what was even more overwhelming was the incredible response I received from writing it.
I had people say things to me like:
Are you a fly on my wall? This is me every day…

Glad I'm not the only one!

Thank you for writing this, Ashley. This really helped me.
This is not to puff me up or to draw attention to my writing skills… but rather to reveal a discovery I had: I AM NOT ALONE.
When the messages poured in, I felt a companionship, a security, a safeness. I am not alone. 
I thought… how great would it be if we could all come together in our struggle? To learn. To grow. To equip ourselves to combat this daily battle. To remind ourselves and each other to, "Fear Not!" as the Bible says in Isaiah.
Well, here's the good news… we CAN all come together. Because, Crossroads Professional Counseling is offering an Anxiety Workshop, and if this is something you struggle with, we'd love for you to join us!
Finding Your Freedom: An Anxiety Workshop
The details:
This is a 6-week course that will take place at Crossroads Professional Counseling (8280 YMCA Plaza Drive, Building 10B) taught by one of our counselors.
Christina has a Master's of Science in Counseling from Southeastern Louisiana University with a concentration in Marriage, Family and Couples Therapy – and she just joined our Crossroads team! She's married with 3 children of her own and specializes in Child's Play Therapy, Marriage Counseling, and Individual and Women's Issues (i.e. Trauma, Grief, Abuse, Anxiety/Depression, Infertility, Pregnancy/Infant Loss).
This workshop has limited availability. There will be 8 spots available, so make sure to register ASAP to reserve your spot!
Workshop session dates:
February 16
February 23
March 9
March 16
March 23
March 30
We'll meet on Thursdays from 6:30 to 8 p.m.
Total cost: $150.00
What To Expect
Christina will cover these topics:
Anxiety and the Body: Breaking down what is physically happening inside our bodies when we're experiencing anxious thoughts and gaining practical tools on how to relieve these physical symptoms.
Anxiety and the Brain: Understanding the negative and obsessive thoughts that seem to cycle through our minds when we are anxious and learning how to stop them.
Anxiety and Behavior: Learning about the behavioral and mood changes that are influenced by anxiety and gaining insight on how to deal with these feelings and actions.
Anxiety and Interpersonal Relationships: Understanding how anxiety influences interpersonal reactions and practicing ways to handle these reactions when in an anxious state.
Anxiety and Faith: Understanding the supportive role of faith, family and friends in the management of anxiety.
We will see you on February 16th!