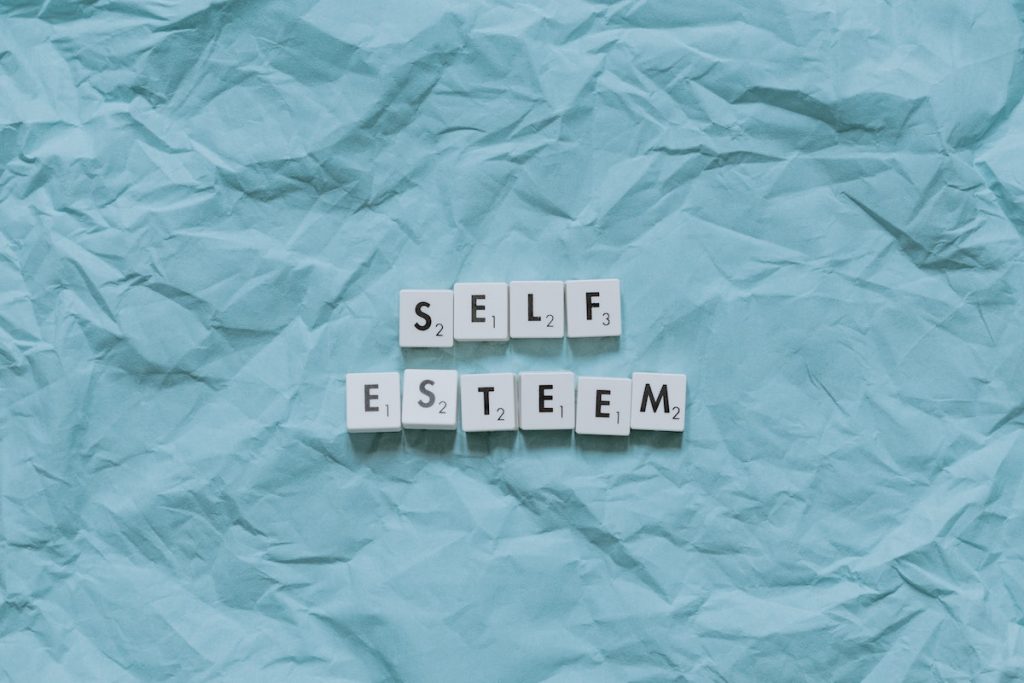 I'm the most confident insecure person I know. Sounds strange; I'm a walking contradiction. In one vein I have a lot of confidence in myself and my abilities. In the other, I'm filled with self-doubt and need for validation. I'm willing to bet I'm not alone because at our core we all need self-worth and acceptance. Our level of confidence is simply evidence that we feel both.
There's a difference between feeling confident in yourself, and feeling confident about your skills. I'm a confident public speaker; I'm a horribly unconfident singer. These are just skills; not any one responsible for generating my sense of self-worth. This is an inside-out thing. Our self-worth is an amalgam of our identity, character, values, and how we give and receive love.
In general, I consider myself a confident person because I'm confident in who I am on the inside. On the outside, my confidence takes a lot of shots based on performance and public opinion. I hate that I'm influenced at all by these things; but I'm human, and I want to do well at what I try.  
Many people come in to my office with social or performance anxiety. Their confidence is often rock bottom. This makes sense because anxiety and confidence are negatively correlated; when one goes up, the other goes down. They have connected their self-worth to performance and public approval instead of to their inner self. This makes performing well super critical to their self-esteem.
In counseling we prioritize work on the inner self; however, because performance is still a factor in this process, it's important to develop outer confidence as well. The following strategies help inner and outer confidence work hand in hand. 
Play to Your Strengths
This should be obvious, but not everybody gets it. We're not supposed to be good at everything we try. We all have our talents and strengths. Play to your strengths, and let the nonessential things you're not good at go. Notice I said nonessential. If there are essential tasks that must be done, keep working at it to develop proficiency.
You'd be surprised just how much our pride can get in the way of this. We keep trying and failing at things we're not good at because somewhere we decided we were supposed to be good at it.
Meanwhile, our confidence is tanking as we look around to see how well others are doing. Identify where your natural abilities lie, and cultivate those. Your confidence will take an upswing.  
Put the Work In
Sometimes we're not sure where our abilities lie because they haven't been discovered yet. For this reason I love a new challenge. There's a learning curve, though, so setting realistic expectations is important so I don't set my confidence up for failure. Then, I need to put the work in. Willpower is no substitute for preparation.
I've definitely learned this the hard way, whether it be with a new skill or an old one that's in a rut. Wanting to accomplish something and actually developing the skill to do it are two different things.
Before judging yourself and crashing your confidence, be real about whether you gave yourself a fair shot at success. If not, go back to the drawing board and re-up your effort. 
Tame the Inner Critic
Sometimes we're going to be scared and our confidence is going to wane. It'll spike anxiety, self-doubt, and the temptation to run. Our inner critics will try to convince us of a million ways something can go wrong, and a million reasons to give up. Our minds' objective is to prevent a bad outcome that will only confirm the bad opinion we may already have about ourselves.
This is where we have to press through and take calculated risks anyway. Confidence will never grow by bailing out and avoiding the risk of failure.
Failure may happen, but at least you're in the game, and have just as much chance for success. The more we lean in to our fears, the more likely we are to conquer them.      
It's our human nature to be slaves to public opinion and the comparison game. Of course what others think of us matters, but it shouldn't matter more than what we think about ourselves. After-all, the only one who has the right to judge us is God, and He already loves you. It's our reputation with Him that means the most of all.
God tells us to approach Him in faith and confidence to receive help in time of need (Heb 4:16). He will establish us to do good things, and bring them to fruition (Phil 1:6; Prov 16:3). Thank God it's not all on me to make happen; He will give us the abilities to complete the good works that are ours to do. Faith in His abilities gives me courage to proclaim 'If God is for me, who can be against me?', now that's a confidence boost. 
If your confidence has been on shaky ground, you're in good company. It's an inside-out thing, and we can work on both. Give Cheryl or other Crossroad counselors a call at (225) 341-4147 to set up an appointment.