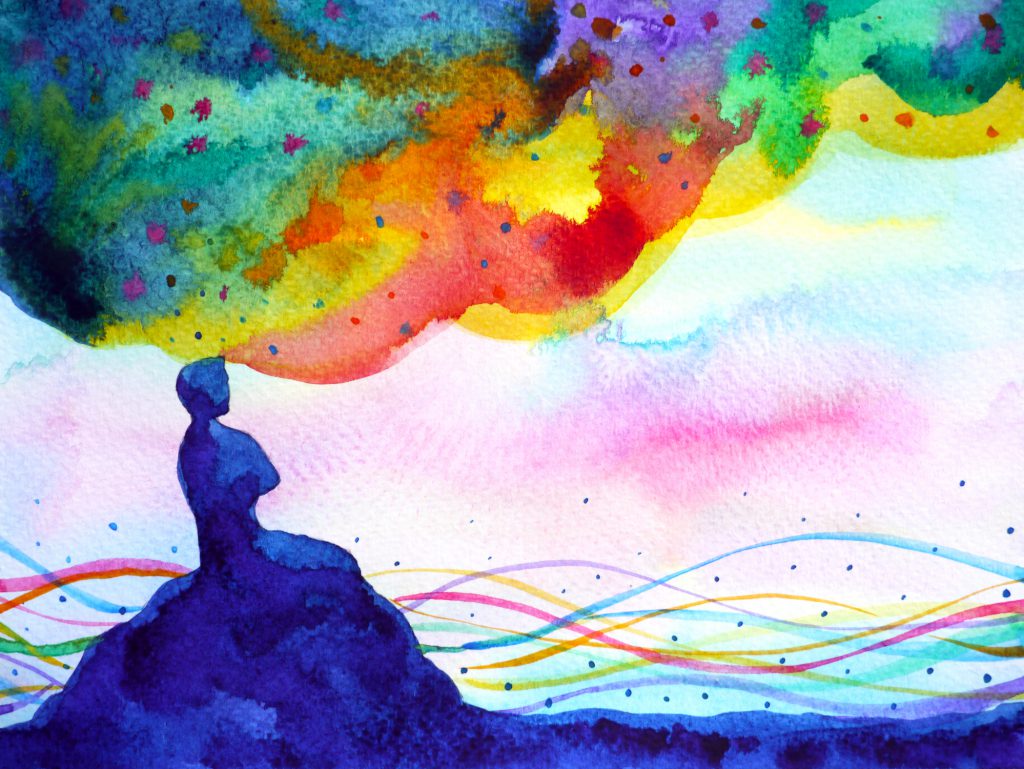 Have you ever been really angry or upset with someone and wrote pages in a letter that you never sent?  Did you still feel better afterwards, even though the person never saw your words?  As a matter of fact, days later were you actually glad you never sent it.
Hurt and anger are among our most common emotions.  They enter our psyche with varying levels of intensity.  Sometimes we feel that we may pop.  Other times the explosion occurs before we have time to catch it speeding from our heart and brain out of our mouth.
I heard in a sermon once that what goes into our heart must eventually come out…the good, the bad, and the ugly.  Of course, in the sermon they recommend guarding your heart so that only good can go in.  Then it doesn't matter what comes out.  Realistically though, we live in the world.  As much as I pray that I can filter all of my thoughts and emotions, it has never been my reality for only good to slip in.
But, I am the first to admit that nothing good comes from stuffing all of the bad until eventually it overflows right out of you at the worst possible time in the most unseemly ways.
This is where the writing comes in.
How can you get the feelings and frustrations out without collateral damage? My go to methodology personally, and for clients, is journaling.  Yes, it really works.  Actually for the money and wear and tear on your body, it is actually a bargain tool to use.  And it is cathartic.
Benefits of Journaling
The benefits are:
Clarify your thoughts and feelings.
When we get angry the adrenaline can block out logical processing and our thoughts and feelings are all jumbled.  We can't even pinpoint what we are really feeling or identify the core issues definitively.
The physical act of writing actually feels like a release in itself.  We are tangibly sorting through our anger, sadness and other painful emotions, which helps to release the intensity of these feelings. By doing so you will feel calmer and better able to stay in the present.
Solve problems more effectively.
Writing is a creative endeavor.  It uses the right side of our brain.  Unlocking this side of our brain helps us to see things differently, is conducive to brainstorming and finding new solutions to issues and problems.
Resolve disagreements with others.
As in the letter writing, in addition to getting your feelings out and understanding yourself better, sometimes it helps you see the other side too.  Walking through the issues in a focused writing exercise may actually help reduce the conflict.
A Variety of Journaling Methods
Everyone is different and will journal in different ways.  I want to share with you a few tools and resources to help you try to find a journaling technique that matches you.  I have tried them all, so I am sure that one of these methods will be a good fit:
Morning Papers – In Julia Cameron's book The Artist Way she introduces morning papers.  In a nutshell, she says upon waking up, get out your journal and start writing.  Just write whatever comes to your mind.  She calls it stream of conscious journaling.  Over time you begin to see patterns and issues arise out of your words.  This is how I started.  I realized over time I am not super structured, so this is great for unstructured people who want to jump right in.
Guided Prompts – Where do I start? is a common question I hear from people.  Especially people who have never journaled.  If you are dealing with anger, betrayal, or other relational emotions, having a therapist provide you with writing prompts may be the structure you need.  One such prompt may be:  "Describe what trust would look like in your relationship if you could get it back?"  If there isn't a specific issue you are solving in your life, but feel that journaling would be a good preventative measure, you may just google journaling prompts.  You will find a plethora of resources for guided journaling.
Journaling to God – this is my favorite.  When I pray about things in my head, the jumble and distraction take over.  I can't get through a cohesive communication with the Lord.  When I write I can at least stick to one issue at a time.  When I am really trying to solve something I try to write out my issue and then write what I think Jesus would tell me.  It isn't hard considering everything, in some context, is covered in scripture.  This helps me feel like I really gave it to God because I wrote it out and it helps me maintain a slightly more Godly view point than I would if I was just ranting.  Even when there isn't some major issue I am solving or feelings I am expressing, it enhances my relationship with the Lord.  I always feel more grounded and less alone.
Bullet Journaling – this has become a whole culture.  There is much about bullet journaling that doesn't apply to emotional expression, but frankly, some people are not comfortable expressing emotions.  Pick a couple of pages in your bullet journal to list a few bullet points of what you are feeling each day.  They can literally be bullet points.  Although not for me….I have way more than a bullet point of emotion to get out…for some it is just what is needed.  By switching over and adding a couple of bullet points to express frustrations or concerns, you clean the slate and can keep being productive through your day.
Sometimes we may need more than journaling to help us process our emotions.  But it is certainly the easiest practice to start, doesn't cost much unless you have a journal buying problem (hey some of us do), and it is easy to fit in your schedule.  Honestly, anyone I have recommended journaling to has always found it worthwhile, if not transformational.
Try it and let me know if you have any other great methods to share.