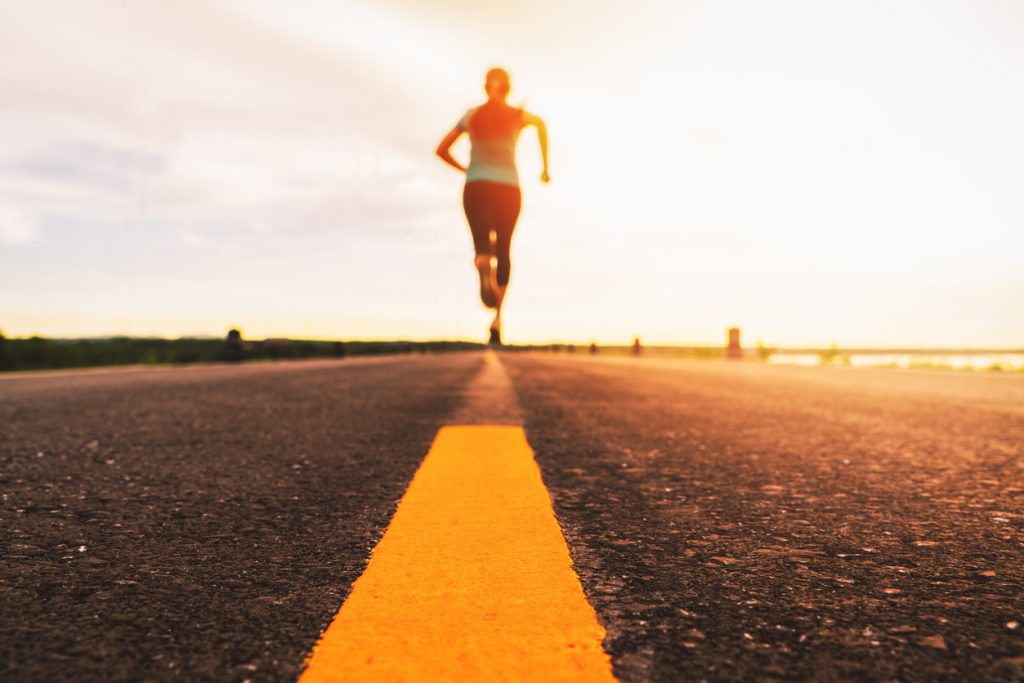 Joseph Chamberlain, an Englishman in the 19th century, once said, "May we live in interesting times". Clearly, he didn't see 2021 coming around the bend. I think if he had, he might have heralded a peaceful, boring existence instead. This year has been interesting, to say the least, but at its worst, it's been perilous. An uneasiness has settled in that's cloaked in a shroud of fear for ourselves and our loved ones. The future isn't as clear as it once was, and many people I know are wondering what will be the next shoe to drop. We're tempted to grasp at whatever we can to create a sense of safety. I'm a planner to the core, but I've come to realize that even the best-laid plans can't bubble wrap my family from a dangerous world to help with persevering in perilous times. There has to be another remedy.
I often remind my clients that God commands us to not fear 365 times in the Bible; a command for each day of the year. Lately, this hasn't stopped 3 a.m. wake-ups. I feel that God has been reminding me of several verses that were spoken for just a time as this. The two that have spoken the loudest are Isaiah 26:3, "You keep in perfect peace those whose mind is stayed on you, because they trust you", and 2 Timothy 1:7, "For God did not give us a spirit of fear, but a spirit of power, of love, and of self-discipline". This second verse has been coming to the front of my mind a lot. I've read it a hundred times but I haven't really dwelled on it. I think the apostle Paul was on to something, a recipe if you will for conquering fear and persevering in perilous times.
Power
When we realize that we can't control the events around us in our own power, it compels us to search for something greater. On our own we're useless, but when connected to the unrelenting power of the Holy Spirit the mountains in our life can move. This requires a boldness to call on the power of God to redefine how we see ourselves, as either victors or victims. Consider the amazing things that ordinary people were able to accomplish in the Bible: David, Mary, Joseph, Daniel, Paul,… They were ordinary people who shaped history and conquered giants because of one thing; they were connected to God's spirit. Almost all of David's psalms show that he struggled with fear and daily mortal danger; however, when he called on God's spirit to assist him, he realized there was no battleground that God had not already gone before him to fight. Thank God we don't have to be strong, because He is, and He readily gives spiritual power to those who trust in Him.   
Love
"Perfect love casts out fear." I haven't always gotten this verse from I John. When I'm really struggling with anxiousness for my future, the meaning of 'perfect love' comes alive. My love as a human is imperfect; God's is perfect. So what do I know about His perfect love? It protects, fulfills, never changes, and saves. It knows the best path for my life, and its intention is to give me hope and not to harm. Getting a grip on the depth of God's love for us can't help but soothe our fears. Because of love, we have an eternity with God. It makes the troubles of this life small and temporary in comparison. Not that they don't matter. We don't have immunity from a physical death, but we do have immunity from spiritual death which is far greater. Since we live on this side of Heaven, for now, it's hard to have this perspective. Bathing in God's love helps us to see things from His eternal perspective and to share it with others. Living this life in preparation for the next can get us "out of our heads" and into the needs of those around us. Creating community and being the hands and feet of Christ shrinks fear because we're less consumed with our own well-being.
Self-Discipline     
God is the source of power and love, but we have to put some skin in the game with a commitment to discipline our thoughts and actions. If we insist on spinning up fear, that's exactly what we'll end up with. Like a dog that returns to its vomit (Proverbs 26:11), we can manufacture and perpetuate our own anxiety. How? By tapping into anxiety producers like chronic newsfeed scrolling and negative social circles, while neglecting the spiritual disciplines of scripture, fellowship, and prayer. We often can't control what is going on in the world, but we can control how much access we give to our souls. Self-discipline is a gatekeeper to our inner peace. Garbage in equals garbage out, so be very selective about what you take into your mind, and how you use your time. These perilous times require plugging into what is life-affirming so that we can truly live in hope instead of despair.
I have a family member who says that they can't wait for the new year to come to get this one over. I cringe at that because I'm not confident society is on an upward trajectory. The news just seems to get worse, and the natural world is in upheaval. How wonderful, though, that the supernatural world is just as it ought to be, and is held by the all-powerful, all-loving, and all-disciplined Creator who is still on His throne. He freely gives His traits to those who trust Him. All that He requires us to fear, is Him. That's the beginning of wisdom, as He will take care of the rest. These are undoubtedly perilous, grievous times, but they are temporary and will produce for us a glory that far outweighs them and lasts forever (2 Cor 4:17).
If you're struggling with anxiety, despair, or persevering in perilous times, don't go through it alone. We're here to walk alongside you. Give us a call.