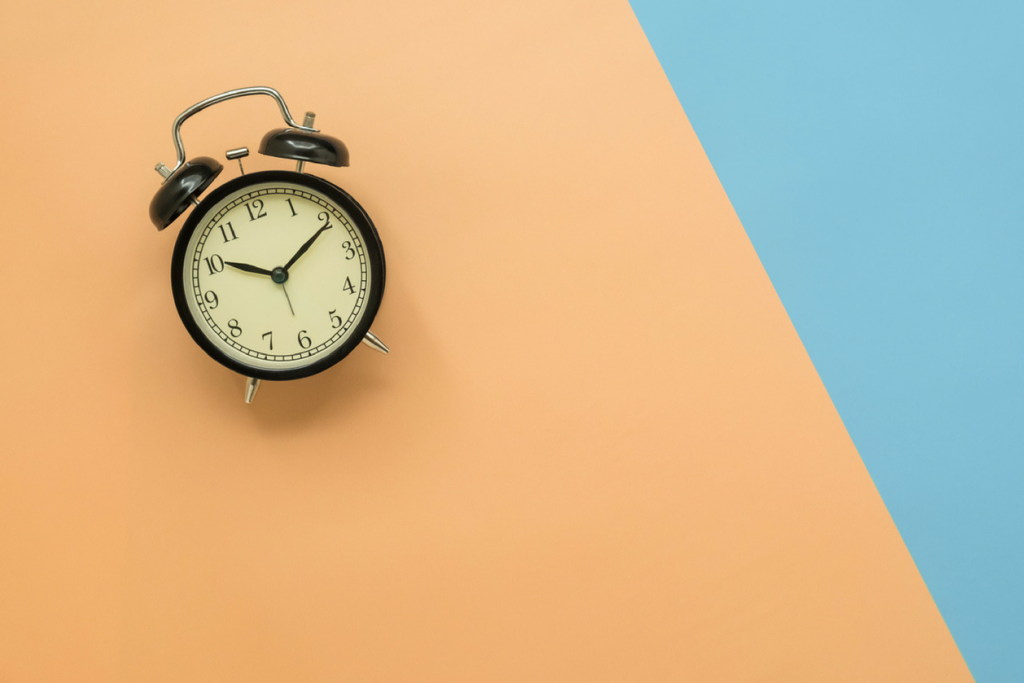 I really need to find that last piece of information for my taxes.  Every weekend, I have this exact thought pestering the back of my subconscious.  There is no point in contacting the accountant until I have everything…is the last thought that flitters away as I turn back to whatever significantly less important activity I am involved in.  I hope the accountant knows by now to file an extension.
Week after week goes by of professional procrastination.
I turn the corner and pull up to the stop light behind a…police car.  I wonder if I am close enough for him to see my inspection sticker.  This is so stupid.  I had time last Saturday to get a new inspection sticker.  "I don't even remember what I did on Saturday," I mumble out loud as I pull off the road to hide in a parking lot.  Better safe than sorry.  
The types of things I procrastinate are varied, in both categories of activities, and levels of importance.  All of which when significantly late become of utmost importance.  Of course, they never start that way.  They start before they are late.  It is usually something that requires what feels like an abundance of time for the reward of completion that awaits.  That is until it is late and creating some sort of punitive consequence…
…a fine.
…a legal infraction.
…an unhappy client.
The wait becomes unbearable at this point.  The stress rises.  It is like my new pressure cooker.  The pressure meter on the outside of the appliance shows the pressure rising and rising.  To make sure it doesn't explode there is a small pressure release on the top that poofs out steam to reduce the build-up to a tolerable level.
That is what appears to happen when I'm procrastinating.  The subconscious worry builds up and builds up.  I allow it to come forward in my brain and acknowledge my need to take care of it.  Like a small pressure release, I write it down on a to do list or make a phone call.  Phew… I am starting on it.  The pressure cooking worry subsides… and the waiting begins again.
The Negative Effects of Procrastination
We all have one or two things we procrastinate, however, if you are full of worry and anxiety and are not sure why (sometimes called Generalized Anxiety Disorder), you may have a larger inventory of procrastination than most people.  The subversive poison of procrastination is that there is no synergy.  Each of the things we have put off, sits alone in it's own hidden compartment in the back of our mind.  Even if it is on a list somewhere, somehow our mind compartmentalizes it as an individual infraction.
However, the consequences are combining and multiplying in our overall stress level.
How can we avoid the pending disaster of the building pressure and stress on our emotional and mental health?  How can we also ensure that we do not have unpleasant consequences such as tickets, interest due, or the potential to lose a client or employee?
I know you may be expecting a "how to" on not procrastinating to begin with.  I don't like to give out how to advice that I have not learned to follow or proven effective.  So, instead, I will share at least one way to make sure that the procrastination doesn't build to the point of an explosion of stress or consequences or both.
Obviously, my disclaimer here is to learn not to procrastinate.  There must be a million books out there.  But… until you read the books, protect yourself.  
I do it by consciously keeping a list of all of the things that I am putting off or am late on that has consequence.  There are some things we procrastinate on that are not consequential and eventually we can just let drop off the list.  Those I don't really worry about.  But, my worry list usually looks like:
get tax information together for CPA
get car inspected
send in payroll taxes
move money sitting in bank savings earning approximately $0
call back that potential client referral
quit paying the $100/month on the service we are no longer using
find the insurance form needing that signature and return to insurance company
No, this isn't my actual list right now.  My inspection sticker is good!  (Just kidding…only the tax thing is applicable right now – but we finished last Friday.)
How To Tackle Your Procrastination List
By having this list and looking at it regularly, I can get a handle on these things by one of several methodologies:
Dig in and put it on your calendar and get it done.  This is sort of what you have to do for some things (i.e. personal taxes, car inspections). 
Create a system to fix this type of procrastination.  For example, I have a system now that I forward to my assistant to call and set up appointments for me.  She has my calendar and if it is on my calendar, it will happen.
Delegate the activity.  I have an outside bookkeeper who takes care of all of my payroll taxes including automatically drafting my account for payment.
Regularly review expenses coming out as automatic drafts.  I really hate paying for stuff I don't use.  Now, once a quarter I go through and review personal and professional expenses.  If we are not using it, auto-draft or not, I turn it off.  But, I was cured of this after I first implemented this process and saved $400-$500 per month.  It was crazy.
I think the main point here is two-fold:
Procrastination has varying consequences depending on what is being put off; but the one common consequence that we all have from procrastination in general is growing, pressure building, stress.  It is unhealthy and harmful.

Procrastination is fully controllable.  We are doing it to ourselves.  We have no one to blame and we can fix it!
This is a habit worth changing.  I am making a list, unfortunately much longer than above, and working on a plan to keep these things off of the procrastination list to begin with.  If I am successful, I will write that how to article next January. 
Until then, if any of you have conquered this unhealthy habit, please share in the comments your best hacks!