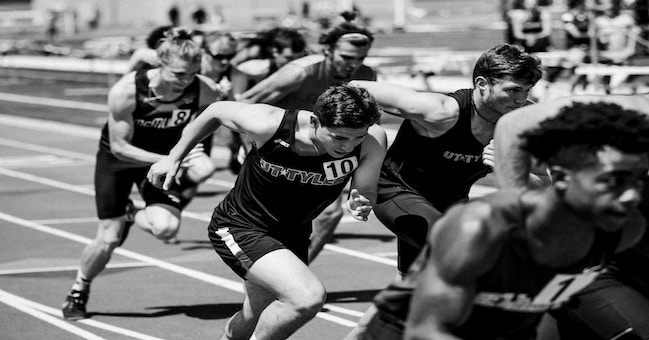 Saints and mad men swim in the same water, what drowns the one transforms the other. – Joseph Campbell
Life can be difficult and unpredictable. The World Trade Center attack on September 11, 2001 catapulted this reality into the collective modern American consciousness, and the news continues to serve up fresh reminders daily.
No one is immune from hardship, but why do some people survive and even thrive in spite of adversity, while others never fully recover? Put another way, why are some people more resilient?
Resilience comes from the Latin word resiliens which means the act of rebounding or bouncing back. Grab a thesaurus and you will find words like flexible, elastic, strong, tough, and pliable are synonymous with resilient.
The Many Faces of Resilience
Resilience is a concept relevant to more than just mental and emotional health.
We can talk about diversifying our financial portfolios to create economic stability, or business strategies to survive in a competitive market. We might consider agricultural practices designed for crop sustainability or ecological adjustments to promote environmental health and safety.
Resilience is a concept that even applies to architecture.  The Japanese, for example, use an architectural/engineering technique called viscous damping to protect their buildings during the earthquakes that plague their country. A viscous solution placed in the frame of some of their buildings serves as a shock absorber when the earth is churning. The buildings move and shift accepting and absorbing the energy from the ground beneath. In this way, they survive.
Resilience is about positively adapting to hardships which can run the gamut from poverty, prejudice, and childhood abuse to divorce, bankruptcy, illness, death of a loved one, and so on. In the past, resilience was considered an absence of pathology, but now researchers tend to look at vulnerabilities, protective factors, preventative interventions, as well as neurobiological and genetic mediators.
Growing research demonstrates the neuroplasticity of the brain-meaning the brain itself is pliable and can change. This is great news because it offers hope that true and lasting change is possible.  We can learn how to be more resilient.
Why Should I Care?
Resilience or lack thereof, affects our mental, emotional, and physical health.  How we cope has more to do with quality of life than the hardship itself. It is easy to blame our circumstances for our emotional pain, but ineffective coping often causes more distress than the adversity itself. In other words, it is not what is happening as much as our interpretation and coping patterns which determine our level of stress.
Different well-researched counseling theories and techniques are used to help clients replace unhealthy coping patterns with healthier options. The skills taught in therapy-mindfulness, emotional regulation, distress tolerance, cognitive restructuring, and so on-promote resilience which has implications for mental, as well as physical health.
Resilience affects how we experience pain. In addition to being miserable, chronic pain results in missed work, depression, anxiety, more doctors' appointments and medications, more bills, and so on. This is a big issue in the United States. Chronic pain impacts the American economy to the tune of billions of dollars each year, more than several major disease categories such as cancer and heart disease. Studies show that better resilience is correlated to better pain tolerance and function.
What Does Resilience Look Like?
Much has been written about the hero's journey. Literature is full of examples of heroes who have overcome obstacles and adapted to adversity, from Odysseus fighting to return to his beloved Penelope after the Trojan War, to Pilgrim struggling to reach the Celestial City, to Dorothy searching for Kansas. History also offers many real life examples of people who, when faced with hardship, understood that life was offering an invitation to build resilience.
People who practice resilience have a few things in common. They looked for the lessons in the midst of the struggle. They accept that suffering comes to everyone in some form or another. They understand that adversity presents a choice to give up or lean in, and they embrace the challenge. They focus on the positive while remaining realistic and honest about the negative.
Resilient people understand that learning and growing through hardship requires humility and courage. They frame failure as an inevitable part of the journey, but not the whole story. They hold out for long-term goals and future rewards, rather than giving in to the need for immediate gratification.
For children, a sense of control, mastery, and stability offers protective factors leading to resilience. In middle age to later life, resilience is connected to contributing something beyond ourselves. A practical application would be volunteering which can improve physical and mental health, offer meaningful work, a sense of community, and improved self-esteem.
The Upside of Suffering
While few would choose adversity, it actually has some benefits as long as it is not chronic and overwhelming. In the same way that an athlete trains a muscle and hones a skill, some exposure to adversity offers the opportunity to build resilience skills and inoculate against future stress. One study showed people with some previous adversity fared better than those with a history of either high levels of hardship or none at all.
More than just the absence of pathology, resilience is an essential part of our physical, mental, and emotional well-being. Resilience only exists in the context of hardship; we cannot get stronger without it. Resilience represents a willingness to adapt, change, grow, and maybe even reinvent ourselves. Life can be difficult but we get to choose: give up or lean in.