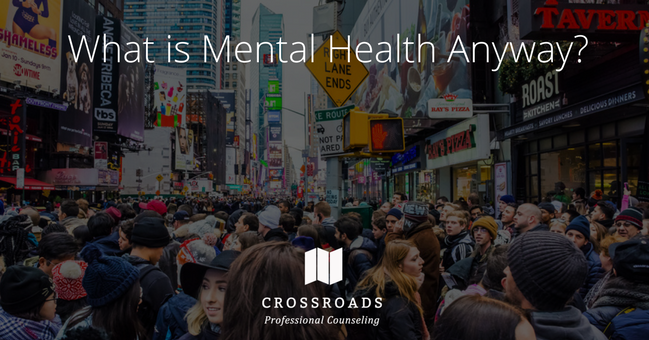 Where mental illness may be a science, I could argue that mental health is more art.  We create our own mental health and we strive for it in as many ways as there are colors on a palette.
For me, I am always looking for peace.  Serenity speaks health to me.  It could be a symptom of an overactive chaotic mind.  As I get older, nature seems to contain the artistic medium for my picture of health.  Yet, in walking the streets of New York this weekend, I see that my way is not everyone's way.  Quite the contrary.
I saw excited faces weaving in an out of human traffic.  Personally, it was close to my definition of hell.  At 10 pm on Sunday night the streets were filled.  It was as if an event crowd of tens of thousands were leaving a stadium.  Yet this is just the norm.  As is the crowded theaters and traffic filled streets.
Monday the crowds changed and a new flow of non-tourist business people hit the streets.  This group found their peace through headphones and a blank stare straight ahead towards their destination.  They were not looking up or around, taking in the scene as the tourists.  They were weaving in and out, their vibe screaming get of the way and don't you dare talk to me.
Is There A Set Standard For Mental Health?
This group didn't look like they had achieved mental health, but by whose standards?  They play and work in NYC.  They hop from subway car to subway car and tirelessly endure their daily 3 hour + round trip commute.
All I can say is my big takeaway from the Big Apple is that we are all more different than I even thought.
We met friends in New York who sent us an hour by hour color coded itinerary of our every waking moment of vacation.  Vacation you hear!  Relaxing vacation, exploring a city full of history and culture.  You don't explore on a schedule.  No you achieve a schedule.  And achieve we did.  We saw every planned sight right on the specified time.  Which for us was actually pretty great because we are the antithesis of scheduled vacationers, and left on our own, we would have just eaten street food and been hustled by men selling snake oil.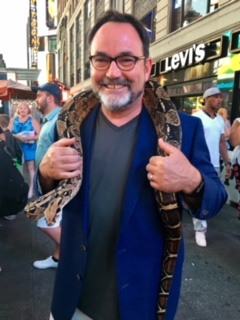 We had a great time, and as in everything, it was a learning experience.
Our Happiness May Not Be Others'
As a counselor, it is hard to not recommend actions, options, and paradigms that we relate to and feel that all humans must need. Sitting right now on my back porch, hearing the trickling water of our fountain and looking out over the expansive green landscape, I can't help but wonder how a fellow human would choose to live on the 20th floor of a high-rise built up because of lack of land, peering out over cement grounds and the brick walls of neighboring buildings.
However, in speaking to New Yorkers and other city folk, they claim the need for the fast pace, the minimal nesting responsibilities, and the instant access to everything 24/7, literally.
We all want mental health, self-actualization, and our own form of peace.
How we find it is as individual as the many cultures and faces of the people walking the streets of New York.  If you have been trying to find your own mental health and are looking for it from others, let go.  Let go of pre-conceived notions that there are only a few right ways.
Imagine a blank canvas.  Pick up a brush.  Choose the colors on the palette that catch your eye… and begin.