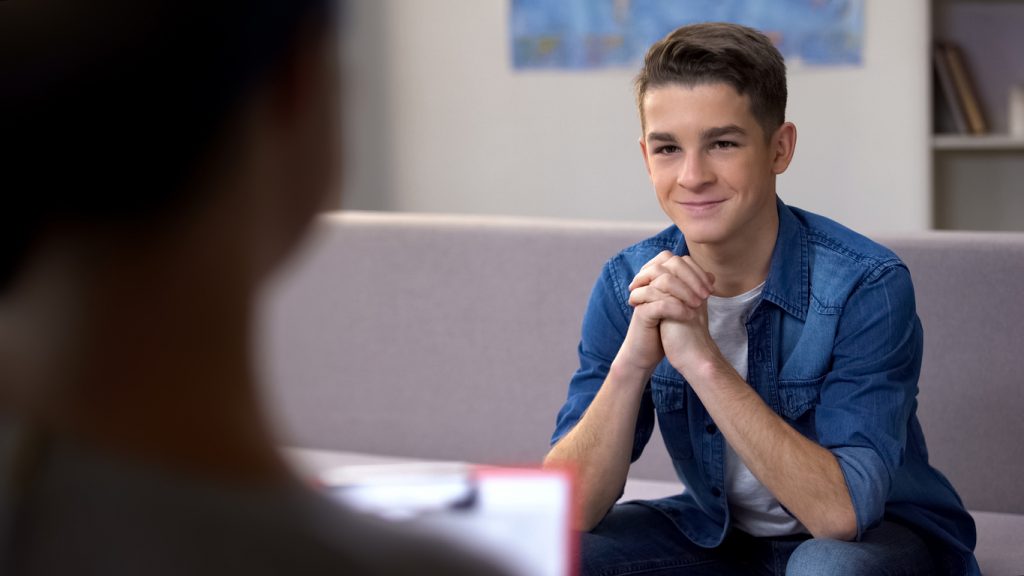 Anxiety can be a beast to deal with. It can masquerade as stress, control, worry, or anger; and shows up as headaches, stomach pain, hypertension, and sleeplessness. It might be difficult to read if symptoms are medical, or a persistent and unrelenting bout of anxiety. Anxiety is the most commonly diagnosed mental health condition (over 40 million Americans!) and may affect as many as 1 in 3 adults at some point in their lives. This is a big deal. Considering that it can affect so much of a person's life, anxiety needs to be taken seriously.
I treat a lot of people with anxiety. It's one of my favorite areas to work because 1) so many have it and need help, and 2) it can actually be helped. Nothing is more frustrating than fighting a losing battle. If I'm going to work with people's mental health concerns, I want more than a fighting chance that it can work. A question I often hear from new clients is "why won't my anxiety go away?" It's a great question, without a specific answer. Everyone's experiences are unique; however, one guess is perhaps their anxiety hasn't been treated from a multi-faceted approach. Research shows that anxiety can be a combination of psychological, behavioral, and physiological factors that should each be addressed for long-term improvement. Physiological factors such as brain chemistry and hormones can be treated with medicine. Psychological and behavioral factors can be treated with counseling.
What's anxiety about anyway?
The Psychological Approach
Anxiety has a lot to do with fear of the unknown, lack of control, and insecurity about one's ability to create a good outcome. Anxiety likes to play worst-case scenario, and blow reasonable concerns into disastrous scenarios. Often at the root of this (assuming it's not trauma-related) is fear of inadequacy and need for validation. If one feels inadequate, judged, or invalidated, they'll really hate the idea of walking into a crowded room, giving a speech, looking for a job, going to school, or ironically, giving up control. They'll avoid these situations like the plague when they can, and try to tone down a freak-out when they can't. The psychological approach to treating anxiety goes straight for the root: overcoming beliefs of inadequacy. Helping someone dispel inadequacy boosts self-esteem, and builds belief in their ability to overcome challenges. Both of these are needed to temper anxiety about the future.
Fearing the unknown and feeling helpless to change it is a major cause of anxiety. Even that is tied to inadequacy. We work hard to control the future as a means of proving our worth. When we can't control the future it reflects on our self-worth. The psychological approach re-trains the brain to separate what's controllable from what's not, and builds a sense of self adequacy to motivate positive action towards what part of the future they can influence. Building self adequacy also improves resilience to adapt to the parts of life that can't be controlled. When these happen together, anxiety is minimized.
Whereas re-wiring beliefs about self-worth and adequacy helps solve the problem, it may not change anxious behavior straight away. That part needs a behavioral approach as well.
The Behavioral Approach
Anxiety has a way of hijacking the body and mind. When in full anxiety or panic mode, the brain won't be logical until it calms down. Calming techniques like deep breathing, muscle relaxation, and meditation are all useful to help this happen. When anxiety is in full tilt, the brain perceives a threat and answers by releasing a boat load of stress hormones throughout the body. The purpose is to prepare for fight or flight. This is why we shake, can't breathe, have a racing heart, and sometimes feel like we might die. It's the hormones, which take about 15 minutes or so to wear off. The behavioral approach focuses on reducing the brain's idea of what a threat is, so it won't release all those hormones in the first place. Enter: exposure and response therapy. It's a fancy term for baby steps. One of my favorite movies is What About Bob with Bill Murray. He's a master at baby steps. The key to behaviorally reducing anxiety isn't to run from it, it's facing it one small step at a time. Learning to be uncomfortable in anxious situations actually adapts the brain to stop thinking of them as a threat, thus releasing fewer hormones, and over time less anxiety. The behavioral approach teaches coping skills simultaneously with developing small challenges to gradually face the situations that give us anxiety. The more we expose ourselves to our fears, the more we get used to them, and overcome them.
I haven't met a single person who hasn't felt overcome at some point by fear and worry. In these days, especially, anxiety can rear up in anyone. Fighting anxiety on the multiple physiological, psychological, and behavioral fronts can provide a strong foundation for winning the war. God tells us in His word (at least 33 times) to not be anxious or worry; my guess is because He already knows just how susceptible we are to it. Any approach to treating anxiety for a person of faith should be under-girded in the promises God gives us to help us in times of trouble. He gives us medicine and therapy as practical tools to help ourselves, but don't forget that when we are weak, He is strong and promises us a victorious future. Although we can't see what the future looks like, or control what happens, we can take refuge in the one who does.
Anxiety can be crippling. If you struggle with it and are looking for practical tools, we can help. You can call (225) 341-4147 to talk with Cheryl or another Crossroads counselor.