Carry each other's burdens, and in this way you will fulfill the law of Christ.  If anyone thinks they are something when they are not, they deceive themselves. Each one should test their own actions. Then they can take pride in themselves alone, without comparing themselves to someone else, for each one should carry their own load.
Galatians 6:2-5
Our lives are not just about serving and pleasing ourselves. Those in the faith community have a strongly held core value of service and duty. Scripture instructs us to tune in to the hurts and needs of others, giving of ourselves, our time, and our resources sacrificially.
But is it possible to go too far? When is enough enough?
Sometimes it is hard to know what we are and aren't responsible for. We get muddled, in part, because we define ourselves by what others think of us. I'm ok if you say I am. If people are happy with me, I must be on the right track. If people are mad at me, I must have done something wrong.
WHY do we do this?
First, it may be what we saw modeled for us. This pattern of behaving and thinking is often generational. Many of us were raised with what will others think?! as our mantra. Our lives became less about authenticity and more about performance in a bid to win approval points. We are afraid of being alone or rejected so we give too much. Or maybe we see anger or disapproval as a really bad thing. Sometimes we identify too much with other people's problems.
Our excessive attachment to the opinions and approval of others may be related to the issue of dependency. Listen to just about ANY popular (modern) song on the radio and you will hear dependency dressed up as romantic love.  I need you like water, like breath, like rain. Or, How can I live without you?? How can I breathe without you? Think about it. If your love and approval determine my very survival, then no wonder I am desperate to have them. This isn't healthy love. This is sticky, clingy, unhealthy, and even manipulative dependency.
HOW do we know when we have gone too far?
Do you feel like you are walking on eggshells, trying to keep your husband, wife, child, girlfriend, roommate, boss, or co-worker happy? Do you make decisions based on fear? What if I upset him? What if she gets mad at me? Do you secretly think you can magically fix and manage everything so that everything turns out all right? If so, you have likely fallen into an unhealthy pattern of people-pleasing and conflict avoidance. This way of thinking and living will make you sick and tired! And worst of all, it is doomed to fail.
WHAT should we do differently?
In their Boundaries book, Drs. Cloud and Townsend differentiate between loads and burdens.  Consider the verses in Galatians 6:2-5. It seems to say two contradictory things.Carry each other's burdens but each one should carry their own load?? How does that work? The Greek words for burden and loads clarify this seeming contradiction. A load is "the burden of daily toil" or the normal requirements of life. Get a job, pay your bills, clean your room, etc. It also relates to taking responsibility for our lives-our emotions, our choices, our behaviors. Paul had strong words for people who wouldn't take responsibility for their own lives and welfare.
For even when we were with you, we gave you this rule: "The one who is unwilling to work shall not eat." II Thessalonians 3:10
A burden is something excessive. In Louisiana, we have a word-laginappe- that describes something above and beyond. It means, a little something extra, which is usually positive. Burdens are NEGATIVE lagniappe…something extra that is really hard to bear without extra help. People need extra help in the face of unexpected illness or natural disasters, like the ongoing flooding in Texas. Help from neighbors to cut and haul fallen trees and clean out flooded homes would be an example of sharing one another's burdens. When someone has cancer, an extraordinary burden, it is a call for friends and family to roll up their sleeves and pitch in.
Something to ponder: Am I confusing burdens and loads? Am I assuming responsibility for someone's load? Am I doing something for someone that they really should be doing for themselves?
__________________________________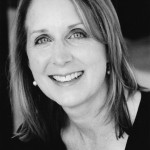 Suzanne Jones, BSN, MA, LPC, NCC
You may contact me at: [email protected]        (225) 278-3541
Or look for other articles and resources @ www.crossroadcounselor.com