Think about where you are today. I don't mean just what building you are in or what errand you are running. I mean, why are you in the city, in the job, in the relationship, or at the particular university you are in today? In other words, what series of decisions did you make that created the life you are now living? Were those decisions self-conscious choices made with particular goals in mind? Or did you just drift into the situation you are in today?
Drifting or Stepping Out in Faith
Proverbs says "A man makes his plans but the Lord directs his path." Some might argue this proves that making plans is pointless; better to wait for God to drop something in your lap and give clear direction. But faith is not just a noun; it is a verb, to quote my pastor. Faith is something we do, something we exercise. Life requires stepping out in faith. As we make purposeful decisions, God is the one who opens and shuts doors. Rather than drifting along, we move forward with purpose.
Am I a Drifter?
What does drifting look like? The immediate image that comes to my mind is a surfer dude with long hair, a tie-dyed shirt, and a surf board strapped on the top of his VW van. Peace, man…it's all cool. Well, then, I'm certainly not that kind of drifter. I only wish I could be that chill.
But how many times have I made decisions because they were easy or just the logical next step? Or to please someone else? Or because that's what everyone expected me to do? How many times have I NOT done something out of fear?
Easy Choices?
Decisions are easy when there is an obvious advantage to one choice over another. Should you buy the car with 90,000 miles and a questionable transmission, or the car with 54,000 miles and no apparent engine trouble, given that they cost the same? Easy choice.
But what if your cousin is selling the car with the higher mileage and potential problems and you know he is having financial trouble? Do you make the decision to buy it for the gratitude and approval you will receive? Or because you truly believe it is right to help out a family member in need?
What if you have a talent and passion for business but you feel pressure to follow in your father and grandfather's footsteps and practice law, for example? Should you follow their lead for the sake of family solidarity? Or risk their disappointment?
What if you long to move across the country and experience life in another city, and you have a job offer, but it would be SUCH a hassle to pack and sell your stuff and really scary to make new friends and start over? What should you do? Should you do what is easy or expedient and just stay where you are?
How We Make Decisions
It goes without saying that people of faith believe strongly in right and wrong. Some decisions are simple because they are morally right or wrong. If I'm short on cash, should I rob a bank? No; bad idea. Should I create a budget and investigate more lucrative job offers? Yes; a reasonable and healthy thing to do. But not every decision is so easy and clear.
Drifters often choose based on what is less hassle, what will keep people happy and earns the highest approval rating. They make decisions based on what is expected of them, what is expedient, what gives the greatest reward or the least punishment.
Consequences of an Unexamined Life
In letting people or circumstances or even the emotions du jour determine their course, drifters give up something very important. They allow others to dictate how their lives should be lived. They live an unexamined life without direction or purpose. They live in reaction to events and others, rather than writing their own story and deciding who they want to be.
Drifters are often tossed back and forth by the opinions of others, or by fear. They frequently make decisions because they are afraid to fail, afraid to upset someone else, afraid of an unknown, uncertain future.
Living with Purpose
Ruth Chang, an attorney and philosopher, in her brilliant TED talk, points out there are often no best options. Many decisions we face in life are what Chang calls,"on a par"; they are equally reasonable options. People who live life on purpose, rather than drifting, exercise the opportunity to make choices that help them become the person they want to be. They identify what they value, what they are FOR, who they want to be and then they choose accordingly.
Do you know what matters to you and who you want to be? Or are you drifting through life?
________________________________________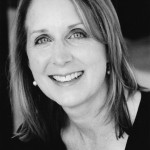 I am a Licensed Professional Counselor, a nationally certified counselor, and a registered nurse with several years experience helping people with healthy, successful living.    
Suzanne Jones, BSN, LPC, NCC            [email protected]       www.crossroadcounselor.com