If you could have one thing, what would it be? Unless you are one of the virtuous types that would say something selfless like, "world peace", I'm guessing the answer would be some variation of, "I just want to be happy."  So what is "happy"?
Believe it or not, people have rarely agreed on a definition. 19th century philosophers believed moral action led to happiness.  In other words, do the right thing and then you'll be happy. Romantics embraced passion. Find a person or cause that stirs a lot of emotion and then you'll find happiness. Psychologists have suggested a variety of things from awareness to secure attachment to reaching our highest potential, and so on, will lead us to the often illusive fount of happiness.
The subject of happiness is getting a lot of attention these days. Moving away from what's wrong to what's right, a new branch of psychology, called positive psychology, studies what makes a positive difference in mental and emotional health. University professor, Mihaly Csikszentmihalyi, believes people find the greatest satisfaction when they are completely absorbed in whatever they are doing. This "flow" is characterized by losing yourself in a project, so much so that you don't notice the time. Losing track of time, being fully present and feeling like things are clicking, despite the effort you are using is a sign of "flow."
Psychologist Martin Seligman believes people can learn to be optimistic by changing their negative thinking and developing their strengths. He considers positive emotions, engagement, relationships, meaning, and accomplishments critical to a fulfilling life.
Harvard Psychologist, Daniel Gilbert, in Stumbling on Happiness, says people often can't predict what will make them happy, in part because they see both the past and the future through the lens of their current emotions. Hence the reason many find it difficult to remember anything good about an ex, or why teenagers find it hard to imagine they won't be as miserable in the future as they feel now.
Gilbert also found we have a tendency to adapt to both positive and negative things. If I am excited today over my new car, tomorrow and the next day and the next I will be less and less excited until it is finally not that big of a thrill. This makes sense when you think about the neuro biology of happiness and pleasure which involves an elaborate reward center in the brain which is activated by a chemical or neurotransmitter, dopamine. As the dopamine fades, so does the pleasure. Even the chemicals or hormones that produce that euphoric "I'm in love!" feeling are thought to fade away after 3-9 months. That's why commitment, not come-and-go feelings, has to be at the foundation of a healthy, stable relationship.
After studying twins, Psychologist Sonja Lyubomirsky believes that our level of happiness may be, to some degree, inborn. Happiness may go up or down, but it seems to return to a set point. Think about the people you know. Some of them are basically content and easy-going, like Winnie-the-Pooh, and some are just Eeyores, always pessimistic and gloomy. Lyubomirsky and her colleagues believe our level of happiness breaks down as follows: 10% circumstances, 40% under our control, 50% genetic, inherited temperament. The good news there is that while we can't control our genes, and sometimes not even our circumstances, 40% is under our control. That is the part we work with in therapy.
While therapy isn't designed to "make you happy" per se, we do a lot of work on removing the hindrances to happiness in personal habits, relationships, distorted thinking, and so on. Here at Crossroads we use various materials to help you discover what gives your life meaning, where you find passion and flow. And because we are a Christian practice, we start from the position that God's plan for each of us is an abundant life. Does God care about our happiness? Here's what scripture has to say:
I perceived that there is nothing better for them than to be joyful and to do good as long as they live; also that everyone should eat and drink and take pleasure in all his toil—this is God's gift to man.  Ecclesiastes 3:13
There are many who say, "Who will show us some good? Lift up the light of your face upon us, O Lord!" You have put more joy in my heart than they have when their grain and wine abound.  Psalm 4:6-7
The thief comes only to steal and kill and destroy. I came that they may have life and have it abundantly.  John 10:10
Until now you have asked nothing in my name. Ask, and you will receive, that your joy may be full.  John 16:24
But the fruit of the Spirit is love, joy, peace, patience, kindness, goodness, faithfulness, gentleness, self-control; against such things there is no law.  Galatians 5:22-23
______________________________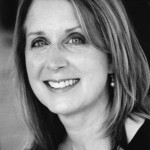 Suzanne Jones, BSN, MA, LPC, NCC
You may contact me at: [email protected]
(225) 278-3541
Or look for other articles and resources at www.crossroadcounselor.com