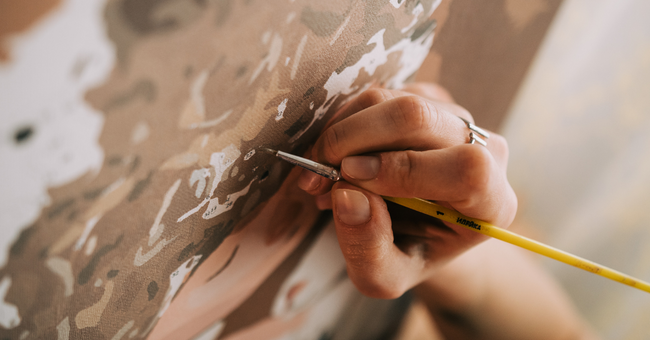 A friend sent me a card. On the front, was a gloomy grey picture alongside Saint Paul's words to the Corinthians:
Three times I was beaten with rods; once I was stoned; three times I was shipwrecked; a night and a day I have been in the deep; 26 in journeys often, in perils of waters, in perils of robbers, in perils of my own countrymen, in perils of the Gentiles, in perils in the city, in perils in the wilderness, in perils in the sea, in perils among false brethren; 27 in weariness and toil, in sleeplessness often, in hunger and thirst, in fastings often, in cold and nakedness—(NKJ)
Inside the card, a cheerful query: So, how have you been?
I cracked up! Who can top that?! Obviously any troubles I have don't touch what Paul endured. With incredible, amusing efficiency my troubles were placed into proper perspective. This is the same Paul who said to the Philippians:
I don't have a sense of needing anything personally. I've learned by now to be quite content whatever my circumstances. I'm just as happy with little as with much, with much as with little. I've found the recipe for being happy whether full or hungry, hands full or hands empty. Whatever I have, wherever I am, I can make it through anything in the One who makes me who I am. I don't mean that your help didn't mean a lot to me—it did. It was a beautiful thing that you came alongside me in my troubles. (The Message)
Mystery
So how do we learn to be content in spite of hardship? Jeremiah Burroughs, in the book The Rare Jewel of Christian Contentment, says people of faith aren't to live in denial, but rather learn to mingle sorrow and joy. We see problems for what they are and yet find hope and contentment.
Contentment is a mystery because we are both satisfied and dissatisfied at the same time. Burroughs says most people are satisfied if the external details of their lives are in order, but spiritual people are only truly satisfied when resting in God, whatever their circumstances might be.
"Nothing but God can fill a soul that is capable of God."
Maybe we're trying to get contentment from things that won't actually bring satisfaction. Saint Augustine, in his autobiography, Confessions, said, "…each feels the longing to reach out to his Creator…You have made us for yourself, and our hearts are restless, until they can find rest in you."
Subtract
We don't find happiness and contentment by adding more, contrary to what the billion dollar advertising industry tells us. Think about the typical advertisement. It feeds our restlessness and desire for more by telling us that our lives are missing something. And–surprise!—the advertiser can provide that missing thing. It might be a new car, a juicy burger, the perfect shoe, a cool exercise program. We didn't know we were missing anything until they kindly let us know that it was so!
We live in a culture that is constantly steered toward discontent. Maybe we need to STOP and separate needs and wants. We are rich when we want what we already have.
The art of contentment is to match our needs and wants. To quote Burroughs, the content person has learned the skill of "…subtracting from his desires, so as to make his desires and his circumstances even and equal." Contentment comes by subtracting, not adding.
And think about it, do we own our stuff, or does it own us? Do we know the difference between wants and needs?
You might want to check out a site that is devoted to the "less is more" concept: http://www.becomingminimalist.com/
Refocus
Getting rid of our problems doesn't necessarily create contentment. Recognizing God's kindness to us helps redirect our focus from what we don't have to what we have. Are we thankful for what we already have?
If we believe that God is in the details, and that He is working things for our good, maybe we should turn our focus to these questions:
What am I to learn from this difficult situation?
What is God asking of me?
What is God trying to show me?
Reframe
If there is one message that comes through Scripture loud and clear it is this: redemption. Bad things can be turned into good things. There are silver linings in dark clouds, honey hidden in the rock.
Life rarely turns out the way we expect it to. Why do some people come through incredible trials and eventually bounce back with strength and resolve?
People can become stronger from hardships than they ever imagined. They can grow in compassion and wisdom and an ability to really empathize because of challenging circumstances. Things that we label "bad" actually might be good for us.  Is there another way to look at our circumstances? For example, are you alone? Maybe you are being given the gift of solitude.
Be Still
Sometimes the answers don't come. Sometimes all our efforts come to nothing and we are exhausted and confused. In those moments, be still. Let it go and don't try to figure it all out. The answers may come in time, but for now just do the next thing. When Joseph was in the pit, or in jail, wronged and falsely accused, he could not have known that every awful detail of his life was being used for an incredible plan-something much bigger and better than anything he could have imagined! So like a child in a loving parent's arms, stop resisting and accept, rest, trust. Psalm 46: Be still and know that I am God.
__________________________________
Suzanne Jones, BSN, MA, LPC, NCC
You may contact me at: [email protected]        (225) 278-3541
Or look for other articles and resources @ www.crossroadcounselor.com