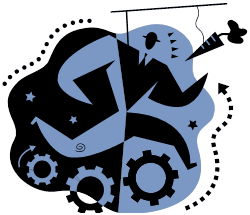 When was the last time you were really happy? Maybe you just finished graduate school? Maybe you just earned a big bonus? Maybe you had just closed on your dream home? Or met the "love-of-your-life"? But then a funny thing happened. The glow of that amazing experience started to fade.  The pride you felt in your accomplishment or the excitement of a new relationship began to wane.
Running the Treadmill
Psychologists are well aware of the tendency of humans to adapt to changing circumstances. What is novel and thrilling one day soon becomes old news.  And so we long for bigger, better, more. Happiness becomes a moving target. Some psychologists call this the "hedonic treadmill" because we have to keep moving and pursing to maintain the original level of happiness.
Young Love
Let's take romantic relationships. Many psychologists believe the flush of new love lasts anywhere from 9 months to 2 years. When that happens, we tend to say the honeymoon is over. Reality sets in and you realize this Adonis, this vision of perfection you fell in love with, is flawed, just like you. That's when many relationship experts say the real work of a mature relationship begins. Couples that go the distance understand this.
Or let's shift gears and illustrate this principle from another angle. After years of blood, sweat, and tears you finally complete your education and get your first job, with a real ADULT paycheck! You did it! So exciting! And then the rent comes due, the utility bills add up, groceries, gas, medical expenses mount and you discover that life is a lot harder and more expensive than you realized.  Add to that, some parts of the job are, well, dull. And some of your co-workers are annoying. And your boss isn't always reasonable. The pleasure you initially felt when you first got that job begins to fade and you long for some improvement to get you back to that level of elation you felt on your first day of work.
Adapting to Change
People adapt to both positive and negative circumstances. Sometimes we recover from hardship sooner than you would expect and other times the thing we thought would make us so happy fails to deliver. The impact of an illness may not affect us a profoundly as we would expect, but some negative experiences, such as the death of a spouse or divorce or a job loss, can impact us for years. In general, studies seem to show we adapt more quickly to positive rather than negative change, meaning that new house loses its specialness fairly quickly. A while back I read a study about people who had bariatric surgery. They expected to be much happier once they lost the excess weight. They weren't. They were just leaner versions of whatever satisfaction-level they were before the surgery.
A Frame of Mind
Contentment is an attitude of the heart, a frame of mind. It is not a measure of our external circumstances. When we find contentment, we will have more comfort that any thing we desire. Conversely, discontent is like a person who eats and eats and is never full. Without the spirit of contentment, nothing and no one will ever keep us satisfied.
So a man may think, if I had such a thing, then I would have another, and if I had that, then I should have more; and what if you had got all you desire? Then you would be content – why?  You may be content now without them. -Jeremiah Burroughs
A Tale from Antiquity
The Greek king, Pyrrhus, who lived more than two thousand years ago, was considered by many in his day to be the greatest commander in the world, second only to Alexander the Great. Despite fewer men and limited resources, Pyrrhus decided to take on the Romans. At the height of his military success, Pyrrhus won war after war after war against his enemy.
The Roman losses were higher than the Greeks, but then the Romans had more resources to pull from. The cost to Pyrrhus's own people, in both lives and money, was devastating. After one of his victories, Pyrrhus is believed to have said, "If we are victorious in one more battle with the Romans, we shall be utterly ruined."
And yet, he kept going. According to the famous ancient historian Plutarch, a man named Sineus challenged Pyrrhus, who was bent on further conquests, to be content with what victories he had. "When we have everything in our hands what shall we do in the end?"
Pyrrhus replied, "We will then be quiet and take our ease, and have feasts every day, and be as merry with one another as we possibly can."
Sineus then asked , "What prevents us now from being as quiet, and merry together, since we enjoy that immediately without further travel and trouble which we would seek for abroad, with such shedding of blood, and manifest danger? Can you not sit down and be merry now?"
As it turns out, Pyrrhus couldn't. He had to keep going. Always another conquest. This time he made the fatal error of taking on the Spartans. In the city of Argos, while attempting to conquer the Peloponnesus, Pyrrhus lost his first-born son, who was commanding the rear-guard, and was himself was beheaded.
Just one more…
__________________________________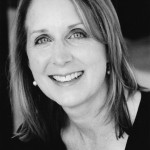 Suzanne Jones, BSN, MA, LPC, NCC
You may contact me at: [email protected]        (225) 278-3541
Or look for other articles and resources @ www.crossroadcounselor.com