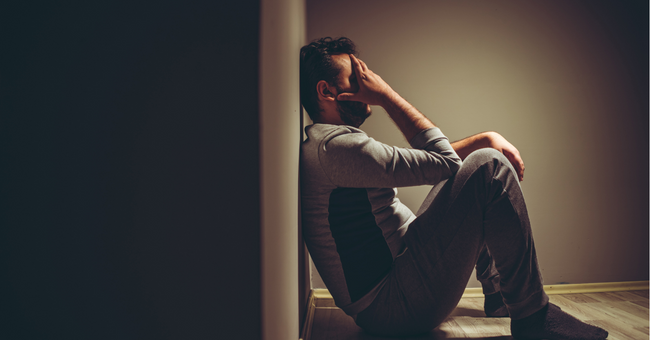 Do you know those mornings that there is an impenetrable chill in the air, the sky is covered with clouds, and a dull shade of gloom hovers over the world, your neighborhood, and particularly, your house.
Have you ever felt like it has taken up permanent residence over your bed?
This could describe a weather condition, but for some, a daily status of their mood.  90% chance of gloom today.
And just like we get sick of the long cold, sunless winter, we get sick of feeling like pulling the covers back over our heads and riding out the season.  When is the season going to end anyway?
Fortunately for most of us, we have too many responsibilities to stay in bed all day.  Besides it is the first claws of depression making it's way into your delicate skin.
Once it grabs hold of you, it will give you a fight for what feels like your life.
Clinical depression.
Depression becomes clinical when it affects your functioning in some key area of life.  It could be your relationships, your work, your home, and even school.  When you can't concentrate to study or get your work done.  When you don't care enough to meet your commitments or do the things that used to give you joy.
It's clinical when you know that someone…. a spouse, a boss, or a teacher is about to give up on you.  They would deem you non-functional.
Just what we need when we are depressed.  Important people in our life to give up on us.
But don't give up.  You can fight back.
God Is Close Even When We Are Depressed
Not only can you fight back, but you can learn valuable lessons about yourself and God during these trying times.
God loves you no matter what.

God will not give up on you.

God wants to help you get better.

He is the ultimate healer.

He will help you carry your burdens.

He will fill the holes that you haven't been able to patch.
You will also learn that:
You need God more than anything else in this world.

You are stronger than you thought, and certainly stronger than you feel.

Certain actions help you fight off depression more than other actions.

These feelings are symptoms and you can get better.
I know you don't have the patience to read a long post right now.
5 Actions to Fight Depression
Here are several actions that may help you fight depression.  They are NOT in priority order!
Journal –  you don't even have to get out of bed for this, but journaling is a tangible way to rid you mind of the thoughts and feelings that are bringing you down.  It is a known cathartic activity.
DEFINITION:
Cathartic – providing psychological relief through the open expression of strong emotions; causing catharsis.
Catharsis – the process of releasing, and thereby providing relief from, strong or repressed emotions.
The reason journaling helps me is that I journal everything to God.  It feels like I am able to tangibly give God my worries.  Here is a post on journaling to help you get started.
Pray – for some, they can pray through journaling or pray instead of journaling.  Prayer provides the same cathartic release.  We can actually cry out to God or cry to God.  He knows are deepest feelings and He wants to help us.
Not only do I pray I also ask others to pray for me.
Where two or more gather in prayer…..
I love to pray scripture and claim God's promises.
Here are some other prayer resources.
5 Resources To Enrich Your Prayer Life
Eat, Sleep and Exercise right
I won't give specific advise here as it seems that there are different sets of nutrition or healthy diet that help different people, but common sense says that fresh foods, reasonable quantities, and a fair dose of your favorites are good.  I added in the favorites part.  After all, we are trying to cure depression here.  We need some pleasure — just focus on the healthy end of your cravings and remember that moderation is scriptural!
Staying on a consistent sleep schedule is imperative to feeling better.  One of the keys about healthy sleeping habits is to wake up at the same time each day.  Even if the gloom clouds are staying over your bed, make yourself get up.  Even if it is only moving to another room.  This will help you regiment your sleep and get the most from your rest.
Trust me on the exercise….you know how to do this one better than me, but everyone who moves around more feels better.  For me it may be walking my dogs more often or getting outside and enjoying nature.  But the key is to get moving.
Sunshine
Sunshine is a mood enhancer.  Here is a great article I found that describes the therapeutic effects of bright light that we get from the sun, The Easiest Way to Fight Depression.  But I will include here the best way to get it:
The best way to get the mood enhancing benefit of bright light is to spend at least thirty minutes a day outdoors. Walking outside on a sunny day is an ideal way to combine exercise, light exposure, and the beauty of nature. In order to receive the mood-boosting effect, the light needs to be absorbed through your eyes, so do not wear sunglasses. Simply being outdoors will enable you to absorb the light you need.
Do Fun Things Anyway
I know you don't feel like it.  That is what we are fighting.  Trust me.  I know the idea of going to do anything, even if it is something you used to love doing, feels exhausting to even think about.  But once you are doing it, it won't be nearly as bad as your mind is telling you.  As a matter of fact, you will most probably enjoy it.
This article in Psychology Today gives additional suggestions, but I like how they describe do fun things anyway:
Depression is one of the hardest emotional states to endure, because the symptoms themselves can destroy your will and energy to engage in activities you once loved. Giving in to this lethargic state can give your depression even more power, whereas staying active in your life, pursuing anything and everything you may find of interest will re-ignite your spark and keep you on your own side.
Get Help
Sometimes the depression has already set in so deep that you need extra help to fight back.  Finding a Christian counselor in your area is a great first step if you are at the clinical stage.  Actually, it is better to get help before you get to this stage.  If you are in the Baton Rouge area, here are some great resources:
Crossroads Professional Counseling – that is us!
Baton Rouge Christian Counseling Center
If you are not in this area, you may be able to locate someone in your area through the American Association of Christian Counselors.
A Christian counselor will also be able to help you assess if you are in need of medication to help.  They can make a referral to a doctor to give you the proper medicine for you.
Okay, these are all of the really sound big steps to fighting depression, but just in case, here are some other resources and/or simple pleasures:
A Holy Experience — a wonderful blog that has beautiful writing, amazing pictures, and is food for the soul.
Coffee or Tea – go to your favorite coffee or tea shop and pick out some exotic blend to try.  An affordable luxury.
Paint – get a paint by numbers or a blank canvas and fight the gloom with amazingly energetic and bright colors.  Do something abstract and unstructured….you don't want to frustrate yourself by lack of perfection.  This is just for fun!  A great app for your ipad is Paper by Fifty Three.  It is almost as fun as a brush and canvas, but less expensive and less mess.
Paint date –  go to one of those places that you can paint pottery or do a group painting.  It should have the same effect as above, but with some help!
Go journal shopping – there is nothing better to start of the cathartic experience of journaling than with a brand new journal!  Or you may get excited by technology.  You may try the fabulous journaling app called Day One.  I love that you can tag your journal entries and add photos.
The Minimalists – usually we want simplicity when we are depressed.  These guys know simple.
____________________________________________________________________________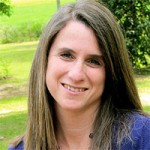 Sue J. Miley LPC, MA, MBA is a Life Coach and a Licensed Professional Counselor.  If you are experiencing symptoms of depression and/or anxiety and would like some help working through it, we are available to help.  Call (225) 341-4147 or email me at [email protected].