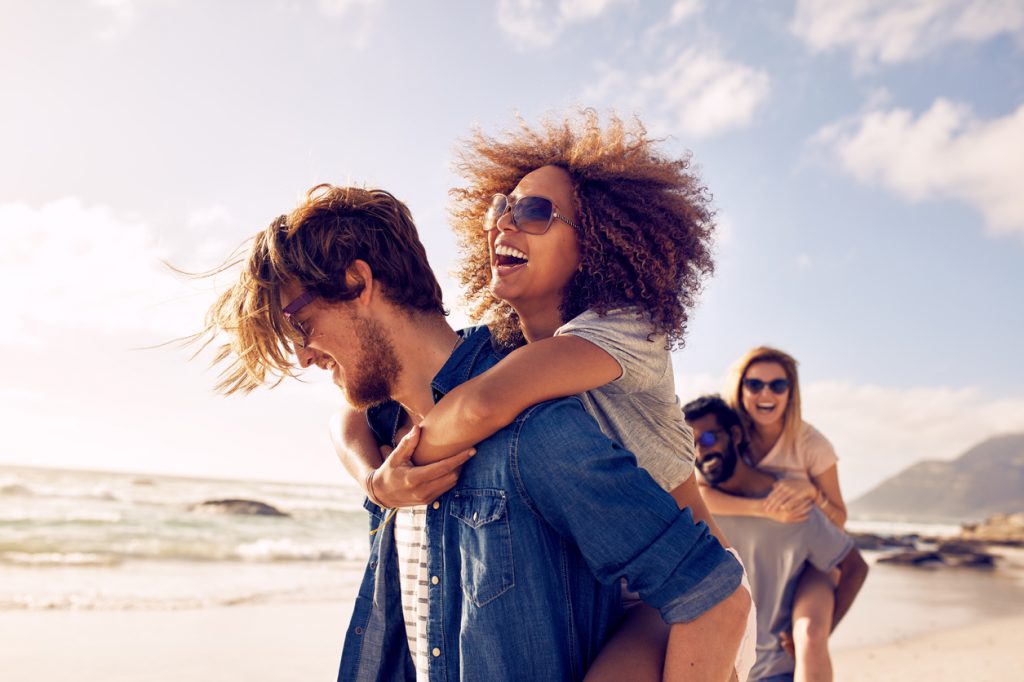 For over 20 years, my passion has been helping couples transform their marriages.  As my wife and I began working with young couples on a ministry basis, we realized how many principles we had learned the hard way – through making mistakes and doing the wrong thing.   The quality of our relationship seemed to depend on how closely we aligned ourselves with God's Word, even when it did not seem to make sense.
So when I earned my M.A. in counseling, my expectation was that I would be mostly working with young couples beginning their journey of this marriage experience.  And this is still true.
What is encouraging to me, however, is how many older couples married 20, 30, even 40 years want to improve their marriages.  Now that they are "empty nesters" they realize that they are missing the intimate relationship with their spouse that God intended.
As we begin to seek out the "gaps" in their relationship, many of these baby-boomer couples ask themselves the question:  "Why didn't we learn this decades ago?  We have "missed out" on what our marriage could be."  I encourage them to start fresh.  For most of these couples, their marriage has only now hit the "mid-point" and they have the opportunity to finish well.
So what are some of these principles that they wish they had known, believed, and put into practice when they were the ages of today's millennials?
Here are several that couples married two years or forty years can use to make this "fresh start."
The marriage relationship must be a priority.
It can begin even during the first year of marriage.  The euphoria of the dating and engagement relationship begins to fade.  Now that they are married, the couple begins to let other interests consume their time.  None of it is intentional. In most cases these "other interests" are good and could have been put "on hold" while they were pursuing each other.  But now that the pursuit itself is over, the focus and intentionality begin to wane.
Many young couples think that now that they are "sharing life" together and are in each others presence more, their connection and closeness will continue to increase.  They no longer feel the need to "work at it."
In fact, just the opposite is true.  As "real life" takes over, we must be even more intentional.   We must be cautious when we make commitments – even honorable ones – that will interfere with the developing relationship.
The Little Things Count
That phrase "Don't sweat the small stuff. . .. and it's ALL small stuff" may be true in many areas of our life.  But it is NOT true in marriage.
It IS the small stuff that counts.  The kiss goodbye at the beginning of the day, the phone call in the middle of the day, the eye-to-eye and face-to-face conversations at the end of the day.
Noticing and actually expressing our appreciation for the other person – for what they do and for who they are.  You might want to have a look at my article from last fall on gratitude:   http://wp.me/p1soGL-y6
Kids are important, but must not replace our spouse.
As the little ones begin to enter the family, they do require time, love, attention, and focus.  And they are so much fun when they are little!  But often the primary relationships can then become our kids.  They are so demanding – and they need us!  The conversations between the couple no longer involve each other, but instead revolve around what their kids did (or did not do).
Please don't misinterpret.  Our responsibility as parents is consuming.  But if it consumes all of our energy and time, then our marriage can become, at best, an "add on."
Keep the three areas of intimacy vibrant.
If we look back on our marriage vows, almost all of them mention the three important areas of intimacy.
1. Physical intimacy (Body): 
This begins as an easy one.  In some cases, it can be the primary focus during the first months of marriage.  But the physical attraction, as powerful as it begins, will not sustain a marriage.  But it is important and must NOT be put on the "back burner" because of time, other commitments, work, or even the children.  Remember how much creativity and planning it took to create those "romantic" moments?  It is important to revisit this area of our relationship.
2. Emotional intimacy (Soul): 
This is another area that can reach its peak during the first years of marriage.  But if a couple begins to drift apart (often after the kids enter the picture), the loss isn't even noticed until it is almost too late. This emotional connection is often more important to the wife.  And the husband is "clueless" that something is missing.  Many tools are available to help couples move their conversations from "just life" into revitalizing this emotional intimacy.  An intimacy they may not even be aware that they have lost.
3. Spiritual Intimacy (Spirit):  
This area is sometimes not even on the radar until after the kids are born.  Often the conversation begins with "we need to go back to church . . . for the kids."
We can only model for our children something that is truly part of who we are.  If we put our spiritual life as individuals and as a couple "on hold" for several years, we miss out on this important area that has a significant impact on our physical and emotional intimacy.
So join a small group with young couples going through the same phase of life as you.  Select a devotional or Bible study for you and your spouse to study together.  Pray for each other and pray together.
Life can "take over" if we are not purposeful.
When we are young we often focus on careers, children, saving for a house, or planning our next vacation.
It is not intentional, but often our marriage relationship begins to slip from our top priority that consumes our thoughts and emotions, to something we might think about when life slows down.  And it often never slows down.
Establishing a periodic "Marriage Staff Meeting" may seem too structured and too mechanical (and it is at first!).   But if we want our marriage to move forward, we need to provide it with the same focus, planning, effort, and energy as we do in other areas of our lives.
Begin your new journey today!
So Millennials:   Learn from the "more seasoned" couples. Begin your marriage using the lessons they have learned.
Steve's complete bio can be found here.