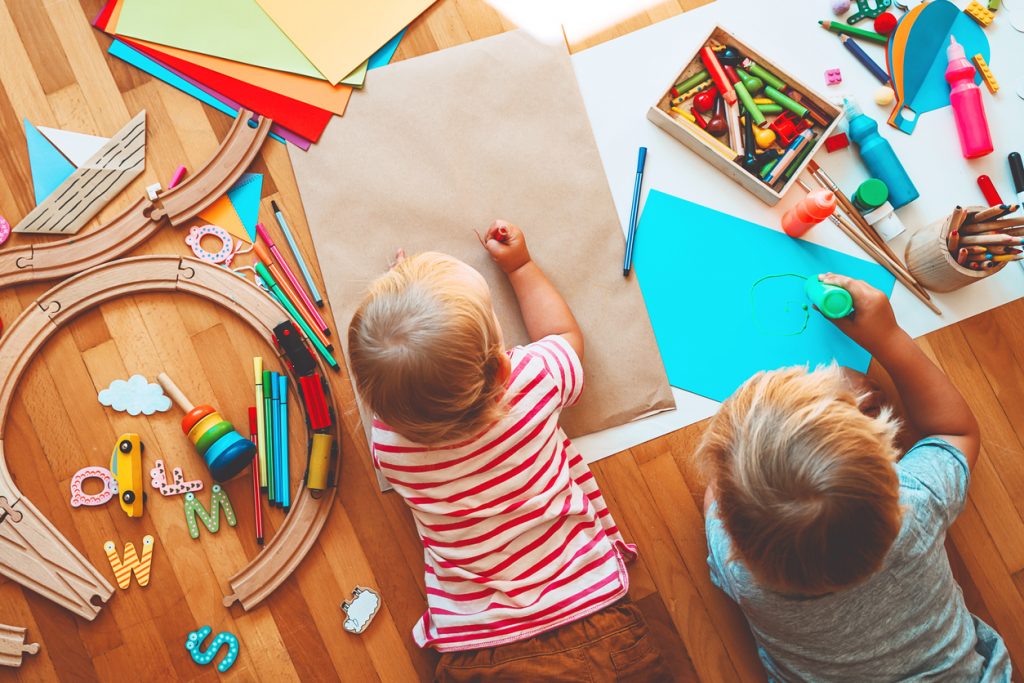 I'm trying my hand at keeping plants alive. So far, I'm 6 months into my new role as "plant mom" and everyone is still alive, which is a record for me. I've been known to let even the desert plants shrivel up, which is honestly a talent in itself.
But this time was different. I got started with my own personal plant expert- a friend of mine with a very green thumb. (She's an orchid enthusiast, which means she really knows her stuff.) While we looked for a plant I wouldn't kill immediately, we talked about how often the fear of failure holds us back from creating. She's an artist, successfully making her way in the world as a fine art painter. Together we have walked through the days of her early career working in jobs she didn't love while she dreamed. Now today she spends her time owning two businesses and painting large canvases and being featured in art shows.
It occurred to me in the plant shop that day that I had never asked her how she learned to paint. Turns out she took lessons as a child. But her remark to me was "You could paint, Rach. It's just that adults are often too afraid to fail to get to the other side."
This stuck with me. Because my friend is right. Failure stops me from ever trying things that may bring life.
For me, fear of failure does not always present as anxiety or awareness of being afraid. Often it looks like "that's not worth my time", "that's just not my thing", or "I'll leave that to the experts." If I can't succeed or do something well the first time, I often don't care to try at all.
We tend to put ourselves in boxes and limit ourselves to an identity we hold that doesn't allow for exploration or growth.
I've tried painting before. But when it doesn't go well, I accept my identity that "I'm no artist" and stop investing in an activity even though I do actually enjoy it.
Do you find that you experience the same thing?
But there's another aspect of my friend's comment that's worth attending to as well. She made that statement specifically about adults.
What does childlike creativity look like? Creating simply for the sake of expression or enjoyment. No expectation of perfection or comparison to a more experienced artist's work. Finding pleasure in the process.
You may be wondering why this is important. Good thought!
Creativity is a characteristic of God. As His image-bearers, there is a creative side to each of us as people. Part of finding enjoyment and wholeness as people means exploring and growing into these aspects of ourselves that God created to be good. We see more of Him by seeing other's creativity as well as experiencing our own. Creativity exists in us for a purpose, and when we squelch it out of fear of failure, we may miss out on a gift the Lord is giving us.
Creativity allows us to get to know ourselves and God more intimately. It also provides an outlet for healing and growing. Additionally, sometimes it is just plain fun.
What life-giving activity may you be holding back on because there is no guarantee of success?
Sometimes creating looks like keeping plants alive. It's a trendy hobby for sure. But maybe it's also feeding a part of us that wants to reflect our Creator. A way that we can participate in nurturing life in this world. An effort to try something with no guarantees and delight in progress. So, here's to my new ZZ plant & a little pothos, which the internet tells me are indestructible, and my newfound attempts not to prove it wrong.