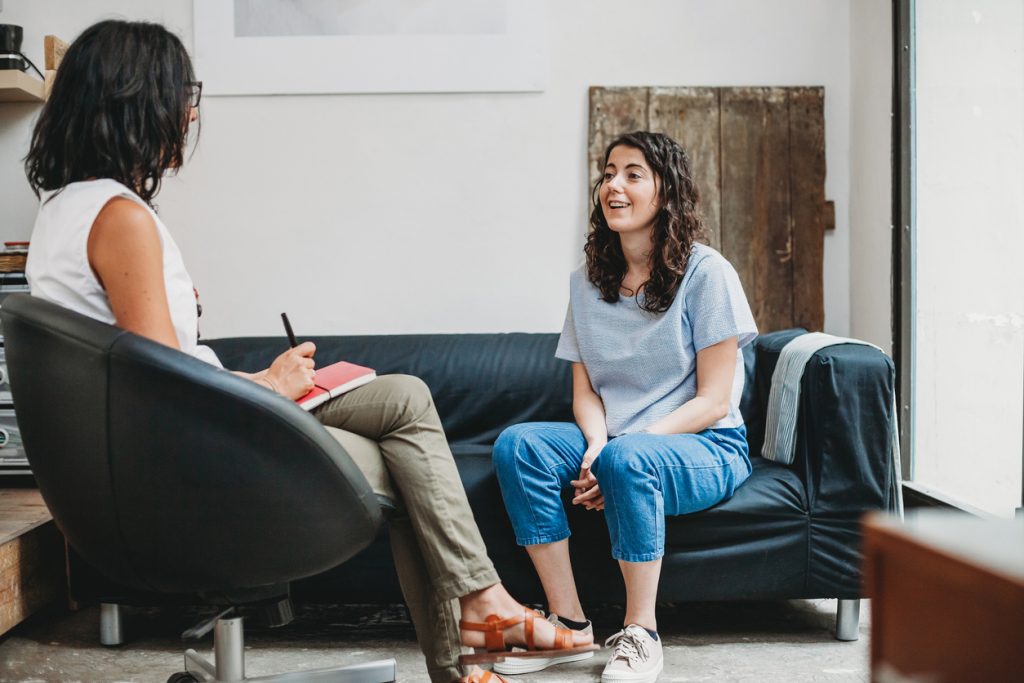 For many of us as Christians, we want to find a counselor that we believe will encourage us in a God-honoring direction and comfort us with Truth in the midst of our suffering. Research shows that this is actually typical of most people. Many prefer a therapist that shares their values and beliefs when looking for a counselor. This makes sense. In counseling you will share vulnerabilities and seek insights for processing emotions and events that are sacred to you, and you need someone you can trust.
But looking for a Christian Counselor can end up feeling overwhelming. There are probably several, with different licenses and qualifications, varying levels of faith incorporation and with different approaches to counseling. It can be hard to know what you're looking for.
Let's break down some of the differences and bring some clarity to the role of different types of counselors.
Biblical Counseling vs. Clinical Counseling
Discussing the difference between these types of counseling is multifaceted. I want to start by saying that in an ideal world Pastors, Biblical and Clinical Counselors will work together to meet the needs of clients collaboratively. When counselors understand their roles, this is made possible. Both types of counseling are important and have something to offer clients.
A difference in education.
One important clarification to discuss is the difference in education and training for different types of counselors.
Clinical counselors have a master's level or higher degree in a program such as Clinical Mental Health, Counseling, Marriage and Family Therapy, etc. These degree programs are accountable to one governing body that establishes specific standards and requirements for completing the program to ensure that all students are competent to practice comprehensive therapy.
Christian counselors incorporate faith values for clients who desire it, understand a Christian worldview, and are clinically trained.
Alternatively, Biblical counselors typically have a degree from a Seminary or Bible College where they received extensive training in theology and God's word. They evaluate ideas about soul care and what it looks like to share truth with Christians. They have been trained to think deeply about spiritual applications for life's challenges, rather than through a clinical or psychological lens.
This is not to say that a Clinical Counselor has not pursued additional training in Biblical theology, or that a Biblical counselor has not attended further training on clinical mental health. It is likely that is the case. It is also possible that counselors have learned and been informed by other life experiences outside of their formal education.
A difference in goals & outcomes.
The point of distinguishing between the differences in academic experiences is to demonstrate that clinical counselors and biblical counselors have different approaches to counseling and different goals for its outcomes.
Christian Clinical Counselors believe that there is useful information to be gleaned from secular science and psychology that informs healing for Christian people. This type of counseling holds the belief that God can be revealed through these sciences regardless of whether the scientists acknowledge him.
Therefore, Christian Clinical Counselors employ their secular knowledge through a Biblical lens. They take into consideration biological, chemical and psychological components of a person as well as the spiritual. Interventions and treatments will be informed from a clinical approach, while incorporating faith to the degree that the client is comfortable.
Biblical counseling on the other hand, will mainly evaluate a client's experience through a spiritual lens. What does the Bible have to say about what you're experiencing, and if it doesn't address your particular circumstances then what does it say about how you should respond Biblically. Biblical counseling offers insight on working through issues of faith and building a client's relationship with God by addressing life circumstances with applications of scripture.
Working together.
Ethically, both types of counselors have a responsibility to counsel clients according to their training and experience. This means that there are certain strengths and weaknesses to both types of counseling and a therapist should be prepared to refer you to another qualified professional when something comes up that better aligns with their strengths.
At different points in life, you may have needs and desires for what your counselor will help you navigate. Just as if you'd go to a specialist in the medical field so also are there different focuses within mental health.
At Crossroads, our team of counselors each hold the license of Licensed Professional Counselor (LPC) as one of their qualifications for practicing counseling. This means that our team is clinically trained. Below are some examples of things a clinical counselor can walk with you through:
Stress or Overwhelm
Balance
Depression
Anxiety
Grief & Loss
Marital or Family Conflicts
Parenting
Decision-Making
Purposelessness
Behavioral Issues in children/adolescents
Sexual Identity
Self-Harm
Anger Management
Career Issues
ADD/ADHD
PTSD
Personality Disorders
Infidelity
Life Transition
And so much more.
Call our offices at (225) 341-4147 for a free initial call and let's talk about which of our counselors may be the best fit for you and your journey. Each of our counselors are Christians who desire to see God's best for their clients. To whatever degree you are comfortable, we desire to see your spirituality flourish.