Let's face it; you never dreamed you would have to think about this subject. Your marriage was not supposed to end like this. What happened to happily ever after?!
How are you supposed to safely steer your child to adulthood when you can hardly bear to speak to his mother or father? Maybe you are filled with righteous indignation…what your ex did is unforgiveable! Why should you make things easy for her? You have the right to feel this way and, by God, you aren't going to sit quietly. Your ex deserves to suffer and you are going to see to it that he does!
The Hardest Thing to Do
But somewhere deep inside you know the bitterness and harsh words won't lead to anything good. And you see it on your child's face: confusion, pain, frustration, fear. You know the thing you have to do is not at all what you want to do–cooperate with your ex. This may be one of the greatest challenges you will ever face but the stakes are high.
Your child's emotional and mental health hangs in the balance. How he views himself and what kinds of relationships she chooses in the future will all be affected by the way you handle your relationship and co-parenting with your ex.
Every time you interact with your ex, you are standing at a crossroad. One path, the easy one, leads to momentary comfort for you and great harm for your child. The other path will be hard and uncomfortable for you at first. It's full of rocks and roots and aggravating obstacles, but it leads to something healthy and positive things for both you and your family.
Rethinking Your Relationship
The key is to rethink your entire relationship with your ex. The two of you may no longer be in love, you may have no desire to be friends, but you are partnering to raise children. The family is still there, just in a different form. You must decide to keep the focus of all your interactions ONLY on the kids and what is best for them.
When you fight, especially when the children are aware of the fighting, it is very damaging to their self-esteem and their security. It sends the message that punishing your ex and winning the argument of the day is more important than they are.
Some rare divorced couples remain good friends, but that isn't necessary to healthy co-parenting. You just need to work toward a respectful, cooperative relationship. Think of it as a business partnership. You and your partner don't need to socialize or even really enjoy each other, but you have to work together for the good of the company, or in this case, the family.
Healthy Parenting
Effective parenting requires healthy role modeling and problem-solving, consistency, and providing an atmosphere in which the child feels safe, secure, and free to love both parents. Mom and dad may not have house rules that are exactly the same, but ideally they are similar.
Post divorce parenting creates a situation which is ripe for manipulation on the part of the child. Playing "dad against mom" is a common game but guess what? Everyone loses.
Kids will never tell you this, but to feel secure and to have healthy self-esteem, they need to know that their parents are in calm, steady control with the child's best interest at heart. When they successfully play mom and dad against each other they lose respect for BOTH parents, no matter what they say in the moment. And if this time you are their favorite because you won their affection by giving in to an unreasonable demand, next time they will up the ante or turn to their other NEW favorite parent.
Next Week: Co-parenting After Divorce-Part II Practical tips on healthy parenting after a divorce or separation.
__________________________________________________________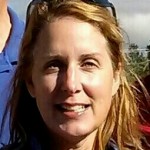 I am a Licensed Professional Counselor and a registered nurse with several years experience helping  people with healthy, successful living.
Suzanne Jones, BSN, LPC, NCC                  (225) 278-3541                                    [email protected]