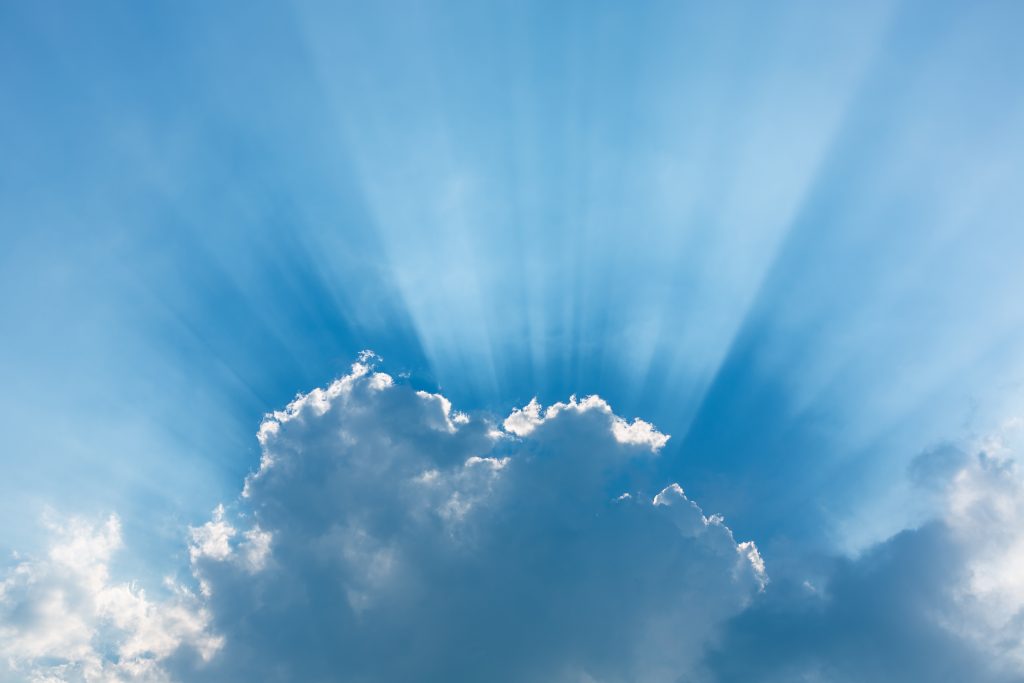 These are strange times. How often have we heard the word unprecedented in the past month? COVID-19 is changing the world. Plans have been upended, some have been furloughed from work, some have lost loved ones. Life feels pretty brutal and confusing right now.
God promises to work everything for good to them that love Him (Romans 8:28), but it doesn't always feel like it!  Sometimes it's only in retrospect that we can see anything good come out of something so awful. We are living in the crisis and too close to see the big picture. Joseph's story, found in the book of Genesis, is an example of the surprising ways God can take a series of terrible, unfair things and use them for good. Change is an opportunity to exercise our faith.
The field of "complexity science" looks at our complicated world in a unique way. This perspective notes that as systems move away from stability, new, unexpected patterns emerge. Individuals or communities in crisis, like ours, are moving away from equilibrium. Traditionally the goal has been to maintain stability or homeostasis. Chaos and instability were seen as potentially mortal blows to the system. But complexity science views instability as something that can activate potential. A crisis is viewed as the tipping point, activating creative adaptability and change. Adversity becomes an opportunity. Rather than a complete disaster, a crisis is an opportunity for novel patterns to emerge. Change activates creativity and potential.
Difficult and confusing times can often lead to depression, but crisis can serve an important function because it jolts us out of our ruts and pulls on our creative instincts. Whoever heard of honk and holler birthday drive-by parties? Or Zoom get-togethers? Or entire orchestras performing online together while living in isolation? Take a minute to think of all the cool, creative ways people are adapting to the shelter in place orders. Change pushes us out of our ruts and offers new possibilities.
While some of us are struggling to withdraw from being constantly busy and in a hurry, many others are enjoying the slower pace of life. It is heart-warming to see families playing together, slowing down enough to really connect with each other. Many of my clients tell me they are resting and exercising, and feeling surprisingly good. Change sometimes offers us a chance to simplify and slow down.
Nobel Prize winning physicist Ilya Prigogene studied what happened when, at a certain point, living systems in high-stress, turbulent circumstances fell apart. Their current structure would end, and they would either die or reorganize. Systems that could let go and restructure were healthier, more functional and adaptive to change.  In other words, they were more resilient. Adaptive coping skills such as flexibility, creative adaption, and a variety of internal and external resources (faith, community, hopefulness, financial and intellectual resources) improve resilience. Change provides an opportunity to strengthen resilience.
To tolerate this evolving crisis, we have to look reality in the face while remaining hopeful. I love the story of Admiral Jim Stockdale who was a prisoner in Vietnam. He and his fellow soldiers survived depravation and torture for eight years. Stockdale later noted the prisoners who survived were realistic and hopeful at the same time. They were willing to face the brutal facts and still believed they would survive. The ones who didn't survive were unrealistically optimistic. When we take in new, sometimes troubling information, rather than push it away we have an opportunity to grow. Change encourages growth.
There's no question of the dangers of this pandemic, but with the danger also comes opportunity. When fear consumes us, we tend to take a "circle the wagons" approach to life. We become paralyzed and our creative problems-solving is hindered.  When Joshua was terrified to enter the Promised Land, what did God say? "Have I not commanded you? Be strong and courageous. Do not be terrified, do not be discouraged for the Lord your God is with you wherever you go." (Joshua 1:9) This is not about putting God to the test and being reckless, but about doing the best we can to make wise choices in a constantly evolving situation. Change invites us to be courageous.
None of this is intended to sugarcoat the crisis we are in. No one is saying this pandemic is a good thing. We are hurting and wish this trial would end, but in spite of this, within the chaos, there are still silver linings.