I think creativity is imperative to mental health.  Okay so this is not part of what they taught me in graduate school, but hear me out.
Creativity is individual..it comes from within…it is a reflection of you.
It inspires something out of the ordinary, not the same old hum drum thing.
It comes in color, in words, in shapes, in processes, in prose, and in problem-solving.
I love the idea of creativity because it is new, different, rebellious, energetic, happy, exciting, puzzling and mysterious.
What If We Aren't Creative?
Bull!
God created the world.
We were created….
….in His image….
….so we are all creative.
If you don't think you are creative:
you may be hiding it….share it!
you may be fearful….break out!
you may be unaware….explore!
What Exactly is Creativity?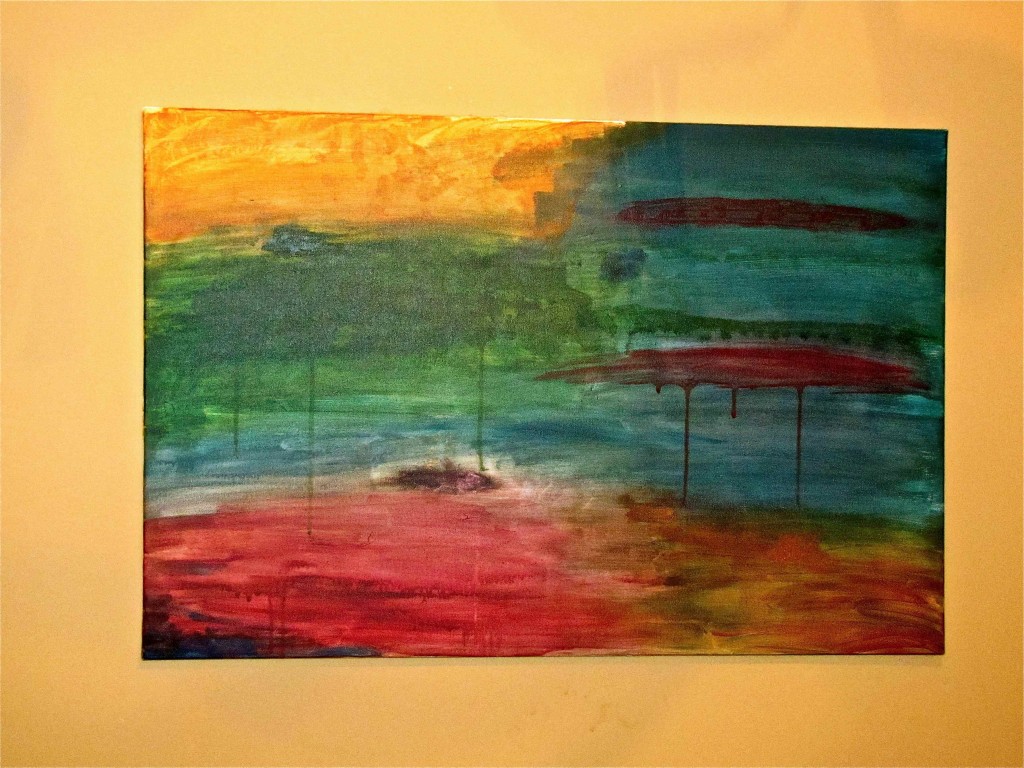 It is colors side by side and overlapping as only you combine them.
Lines arranged in rows of order that you see.
It is words on a page that flow from your soul.
It is the code behind the program that solves the problems your company faces.
It is the perfect sauce….the tenderest meat…the arrangement on the plate or the after dinner treat.
It is something new, made from something old….
It is separation soon to be paired….
It is colors now mute, from a palette once bold.
And How Does It Help My Mental Health?
It frees what has held you captive….
It teaches and learns….
It distracts….from the negative…
And is a breath of positive flowing through…
It is company when I'm lonely….
A familiarity in a new friend…
It is purposeful….
It creates energy….
It ends the rut that was pulling you under…
It is a feeling of accomplishment that only you can do…
Show me a creator after the finishing touches have been placed on the creation…
I will show you a heart renewed!