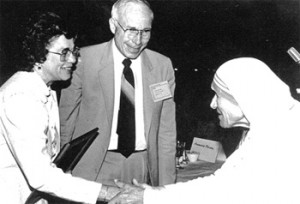 Every so often something happens that stops us in our tracks and makes us consider the deeper questions of life. Why are we here? Do our lives really matter? What constitutes a life well-lived? What legacy will we leave? And every so often we find a remarkable example of someone whose life answers those questions so well.
 Last weekend, I gathered with family from all corners of the United States to say good-bye and honor the passing of an uncle who was in many ways, whether he wanted the position or not, the patriarch and standard-bearer for the Berggren clan. He was larger than life and a completely accessible, deeply inspiring mentor. Truth be told, ALL of the aunts and uncles, including my parents, have been worthy mentors. They have modeled for my generation of the clan lives well-lived. Today, I would like to introduce you to my uncle, Warren Berggren, hoping you will find inspiration in his story.
The following are excerpts from Warren's obituary and a Project Haiti talk, written by his daughter, Ruth Berggren, M.D.
Mom and Dad met in the 50's at the University of Nebraska Medical School and learned that they shared a dream of being medical missionaries in Africa. From a secular perspective, it is hard to know where this dream came from since Dad was the son of Swedish farmers who struggled through the Great Depression, and Mom was the daughter of a railroad worker and X-ray technician in Chadron Nebraska. But dream they did, and after completion of their studies, they learned French and tropical medicine in Brussels, where they also married and embarked on a remarkable partnership.
After five years of being the only MDs providing primary health care and basic surgical interventions to 10,000 people in Belgian Congo (which required surviving cerebral malaria, medical and political evacuations and the loss of their firstborn baby), the Berggrens felt utterly compelled to find a more effective way—they turned from a focus on curing one patient's infectious disease or nutritional deficiency at a time, to a focus on preventing suffering before it begins. They left the Congo, with me in tow as a toddler, and moved to Boston.
At the Harvard School of Public Health, my father received a doctoral degree in public health from Nobel Prize winner Tom Weller, and Mom received a Master's degree in population science. As they completed their studies, the Albert Schweitzer Hospital in Haiti sent a memo to Harvard: "We are looking for some missionary types to start a preventive medicine and community health outreach program in the Artibonite valley of Haiti; it would help if they spoke French". The Dean knew just where to turn.
During those years, the Berggrens documented the top ten causes of mortality in Haiti's Artibonite valley and engaged village-level community health workers to define a census tract and initiate population-based interventions that saved thousands of lives. Education about tuberculosis, prevention of malaria through mosquito control and bed nets, promotion of breastfeeding to combat infant deaths from diarrhea and malnutrition, nutrition rehabilitation programs for kids, and one of their proudest accomplishments: the eradication of neonatal tetanus through immunization of women in marketplaces (Published in a special article to the New England Journal of Medicine).
Caring for the needs of the many did not stop my Dad from remembering the needs of the few, however.  Dad tells the story of going out to a market place with his public health immunization team at six o'clock in the morning. Crowds of people were waiting, and everyone wanted to have their vaccine before the sun become too scorching. A young man was aggressively pushing his way to the front of the line. Dad was asked to intervene on behalf of fairness to the crowd and to prevent a major disturbance. When he confronted the young man about his behavior, he said: "Doc you don't understand: you see my brother and I, we only have one pair of pants between the two of us. You've got to let me have my vaccine right away so I can run home and give these pants to my brother so HE can come in and be vaccinated too". Dad came home and told the story of this young man, who was permitted to go first in line ahead of all the pregnant women, and I learned  my first lesson in medical ethics. As physicians, we are compelled to remove barriers to healthcare access. Ethical decision-making requires understanding the context in which an individual's problem has occurred. Imagine the patient's experience: this was the slogan of the Center for Medical Humanities and Ethics when I first became its director. You can't understand disease without social and environmental context, and you can't make truly- ethical decisions without empathy. And while my father was all about justice, fair allocation of scarce resources to benefit the maximum number of people, he did manage to make the time to be attentive to the needs of the few, just as he took the time to understand the men who had only one pair of pants.
In 1977 my parents returned to Boston for several years, during which they taught public health at Harvard. Following that, for 13 years, Dad was director of Save the Children's Public Health program.  Now his work had expanded well beyond the borders of the census tract of the Albert Schweitzer Hospital and beyond the classrooms at the Harvard School of Public Health.  While I was in medical school, Dad faced one of his most difficult professional challenges: the Ethiopian famine. Here is what my mother shared about this chapter his life:
Called by Save the Children to work in the Ethiopia famine in 1983-85, Warren Berggren was instrumental in saving lives in a famine that took at least 400,000.  Assigned to the "Yifat Na Timuga" area, he led a team that discovered many people still in their villages, eking out an existence, and tempted to leave their homes for refugee camps in search of food. Warren knew that leaving their homes to camps would expose them to infectious diseases that were already taking the lives of many.  Outside each camp the graves were appearing, many of them the graves of small children.  Berggren reasoned that if food could be gotten in to people still in their villages, many lives would be saved.  But food was hard to come by; although it was supposedly "on the way", Berggren guessed that some was already stored but being held for political reasons. Only organizations that were "big players" would be able to access this food and bring in more. It seemed hopeless.   Suddenly he got a message: kids in a New York school had filled their gym with food and wanted Save the Children to send it to Ethiopia.   It was only 40 tons, instead of the thousands of tons needed for Yifat Na Timuga. SC staff was dismayed: hadn't these kids heard that money, not food, was what to send?  But Warren was overjoyed.  "Send it!!! And thank those kids!" He shouted over the phone.   "And send me the bill of lading". SO the staff did so, still mystified by Warren's demand.  But with that bill of lading Warren was able to show that "Save the Children" had food on the way and they were a "player".  Soon more food was "found" and released.  Even the trucks to transport it were found, and the people in Yifat na Timuga had food in their own villages, that they could cook their own way.  Then ABC news /TV picked up the story.  New York School kids began to give up their lunch money to send in order to help Save the Children combat the Ethiopia famine.
Eventually, tons of food got in to Ethiopia.  And thanks to the media, the whole world began to know.  Warren always gives credit to the Ethiopia staff, and to the mothers in those villages who believed him and stayed home till the food came.  He says they were the real heroes.
Donna Sillan, a public health professional with years of international health experience, wrote about a time in the mid 1980's, when she worked for my dad as a Save the Children employee:
Naïve and newly equipped with a Masters in Public Health, my first job in my public health career was working as an intern for Dr. Warren Berggren at Save the Children headquarters in Westport, CT.  It was in 1985 and Warren had just returned from Ethiopia, where he spear-headed Save's response to the famine. He created a strategy of bringing relief to the villages, rather than setting up feeding centers.  He was concerned about weakened people leaving their fields to lay fallow, walking long distances, and exposing themselves to the risks of death and disease within crowded camps.  It was highly successful approach which literally saved lives and became the model for other NGOs.   Being green at disaster relief, it sounded like a logical sound policy.  However, I learned later, in fact, that it was a ground-breaking strategy.  I wasn't yet aware of just how lucky I was to land a position with one of the world's top global health expert as my mentor.
Twenty-four years later, still working in Public Health, after my initial 15 year stint with Save, I started my own NGO in Ethiopia called Common River.  In retrospect, it doesn't surprise me that I am dedicating my work to the Ethiopia.  It may have been that original seed planted by Warren that inspired me to return there.  Warren, on my Advisory Board, travelled to the small village in southern Ethiopia to make recommendations and help formulate my NGO's health strategy in 2009.   Still working at the ripe age of 80, he volunteered his time and made the long, harrowing journey down the Great Rift Valley to the town of Aleta Wondo, along with his professional partner and partner in life, Gretchen.   He worked just as he always had, thoughtfully, methodically, and tirelessly, with unfaltering dedication.  He has formulated global policy, national policy, huge NGO consortium policy and UN agency policy.  Now he was formulating policy for a small, emerging NGO, embracing the opportunity with as much import and meaning as he does for the big guys.  Valuing village level work more than anyone I know, he also values me, as his mentee.  Our life-long teacher-student relationship has been a continuous stream of support, supervision and sharing.
Near the end of his consultancy at my NGO in Ethiopia, we arranged a visit for him and Gretchen to meet with the President of Ethiopia, who is a fellow Honorary Board member of Common River.  We felt that the President must meet Warren and Gretchen, being such laudable health professionals in the country, and whom I was so proud to present.  The date was set to meet at the Palace in Addis Ababa.  It would mean that Warren and Gretchen would have to leave a day earlier from the village in order to keep the appointment.  When we announced the news to Warren, he became flustered and annoyed.  He had not completed his work with the community and did not want to leave the health workers prematurely to meet a President.  Gretchen had to convince him that it was worth leaving early, (if not only for Donna's pride!), and that they needed to pack up.  Warren worked yet harder to complete his tasks, putting in double time that last day and night.  They made it to the meeting just in the nick of time, as admittedly Warren was dragging his feet.  The President was most honored to have an audience with Warren and Gretchen and he talks to this day about their incredible humbleness and extraordinary wisdom, which they so generously offered his country.
Whenever, I get distressed, tired, and downright cynical about my work in Public Health, I always bring up an image of Warren in my mind's eye and stop my whining. He has never let on that he was weary, drained or worn out.  His utter passion for public health and his undivided compassion is a shining light that doesn't dim with age.  It doesn't dim with the accumulation of more treacherous field visits.  It doesn't dim with the multitude of discomforts that is intrinsically embedded in a public health work.   Warren has been my guiding light from the very first day of my public health life and continues to lead me to this day.  I follow his light, always feeling inspired by its luminosity and love.  I am under the tutelage of a world class heavy-weight champion and I know it.  It's been said that when a student is ready a true teacher appears.  My true teacher appeared and has been with me for my lifetime. 
                                                            _____________
Warren has been recognized and honored for contributions to replicable models of community health by governments and universities including Tulane, the Universities of Colorado, Texas, and Nebraska. He and Gretchen received lifetime achievement awards from the American Public Health Association, a Presidential citation from Bill Clinton, and an International Health Award from the Global Health Council, which was presented to them in person by Mother Teresa. Warren remained professionally active through consulting, teaching, and advising up to the final weeks before his death.
                                                            _______________
We have each been gifted a life. Each of us, in our own sphere of influence, has the opportunity to make the world a bit better, to honor the call God has placed on us. What will our legacy be?
__________________________________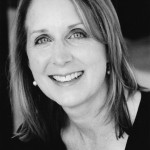 Suzanne Jones, BSN, MA, LPC, NCC
You may contact me at: [email protected]        (225) 278-3541
Or look for other articles and resources @ www.crossroadcounselor.com