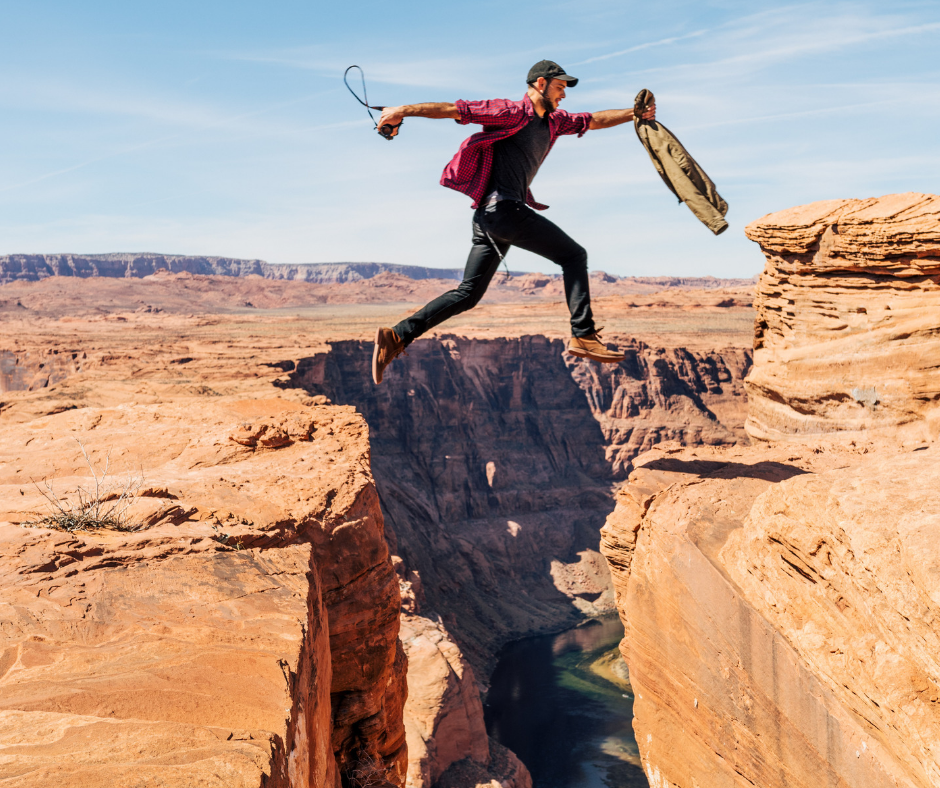 Four weeks ago our son had a brain hemorrhage.
It still feels surreal to say that. He's 14 years old and in good health. There was no brain trauma or anything evident that would have caused it. It just happened. People say we're only one phone call from our knees. Mine came on a Monday afternoon. What would follow were 8 days in the ICU and a lot of unanswered questions. The month prior I felt God move me to write a blog on gratitude. More specifically, for me to write about giving thanks in all circumstances because it's His will (1 Thessalonians 5:18). Who knew that four weeks later my son's brain hemorrhage would be one of those circumstances? God knew. It was in that moment that faith became real.
Faith is an interesting thing because you never really know how much of it you have until it's tested. Honestly, I was hoping to never have to find out. I'd rather me and everyone I know to be safe, happy, and comfortable.
This kind of life, although nice, comes at the risk of developing lukewarm faith.
You don't get to see faith in action. It's easy to believe in God's promises when nothing ever goes wrong. I can promise you, my faith is weak. I need constant reassurance. Like the Hebrews of old, my memory is short, and I often forget what God has done for me as I cry for the next sign that He is truly there. Knowing this about me, my God is so kind to provide this reassurance, enough to sustain me through the present battle. I cannot begin to list all the ways, huge and subtle, that He has walked our family on this path to recovery. Our son was able to come home, two days before Thanksgiving, and gets stronger each day. We have a ways to go, but healing is happening, just how God said it would when in our weakest of faith, He was faithful to answer.
I know this could've gone a different way. I know there are many in that ICU who may never go home, and that those parents' lives will be changed forever. The thought is still paralyzing to me. As much as we're lifting thanks to God for saving our son, I know He would still require us to give thanks even if He didn't. I've wrestled with this many nights while in the hospital. I don't know how we would've survived that outcome if it happened. When writing my last blog on gratitude, I believed then, and still do, we survive tragedy because the final outcome of our salvation is still a victory. God still reigns in peace and in sorrow, and His character is unchanging in bringing all things to good. There is no other hope. Being angry at God wouldn't bring my son back if he had passed, and it would blind us from seeing the good that has come to bear. Living by this takes incredible faith, something I don't yet have, but am coming to understand more as God takes us down this road. I have to believe that God knows what He's doing, or else I'm simply not going to make it on my own strength.
During this time, there is so much to be thankful for. I would need pages and pages to explain them all. Our son and I started a list because he said he wanted to remember all that God has done for him. Incredibly, I don't think I would change anything that's happened because we would have missed out on so many blessings; the biggest of which is a renewed and deepened faith in Jesus. The other major blessing has been feeling the prayers of many people, several of whom we haven't even met. We have felt lifted up and sustained by the love of others showered over our family. This type of fellowship is exactly why scripture tells believers to help carry one another's burdens, and to never cease to come together (Hebrews 10:25). My heart is convicted to pay more attention to the needs of others. To offer prayer for those needs as fervently as I would pray for my own. That is the job of the church, and I have learned throughout this experience that it is a lifeline to those in crisis.
Scripture promises that we will see hardships and troubles in life, but to have peace because Jesus enables us to overcome these trials. Jesus instructs us to give thanks in all things because it's in gratitude that we unleash the power of faith.
I'm thankful that I don't have to rest on my own knowledge, because frankly, it's insufficient to fix or even understand what happened.
God tells me to have peace in knowing that He's at work, and to trust in that with childlike faith. This frees me up to just breathe, savor our moments together, and recognize the simple joys that I had lost sight of. I don't know what's around the corner in all of this. I'd be lying if I said I don't get scared at times. But Jesus' love can cast away our fear, and provide an anchor for our souls through the storm. There is no greater hope, and in no greater hands to be held.
Suffering doesn't have to happen alone. Finding healing with the love and help of others is within reach. Let Crossroads counselors come alongside you to rekindle faith and encouragement to take the next step. You can find us at 225-341-4147.