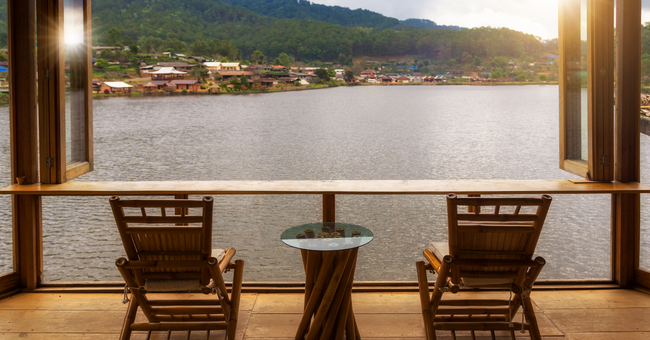 To live balanced, healthy lives, we need margin in four areas: emotional energy, physical energy, finances, and time. This is according to Richard A. Swenson, M.D. in his book  Margin: Restoring Emotional, Physical, Financial, and Time Reserves to Overloaded Lives.
Margin and Emotional Energy
If we are emotionally drained, we just go through life trying to survive, not living to the full. And we need energy not only to take care of ourselves but also be available for others. Emotional depletion creates a kind of functional narcissism. We become self-absorbed because we are barely coping with life and that is all we can do. It may be difficult to quantify emotional energy, but admitting when we are emotionally exhausted and spent is critical to mental, spiritual, and emotional health.
Think of your emotional energy like a bank account. You want to leave some in reserve. At the beginning of each day, become aware of how much energy you have. Become aware of what drains you and what recharges you. Rest, exercise, eating well, setting appropriate boundaries, practicing gratitude, connecting with others, and prayer are some ways to replenish our emotional energy.
Margin and Physical Energy
Dr. Swenson divides physical energy into three areas that need attention. None of us will really be surprised to hear that Americans need to 1-be in better shape, 2-lose weight and 3-sleep more. I don't want to get mired in too much detail, but all three are inter-connected. Exercise, eating well, being reasonably lean all contribute to sleeping well and good mental health. Research now seems to suggest that lack of adequate sleep leads to weight gain, not to mention irritability, lack of focus, and depression.  According to Swenson, Americans get two and one-half hours less sleep per night than they did 100 years ago.
 Margin and Finances
Compared to the rest of the world, Americans are rich. But that wealth has not bought us peace of mind. Most people I talk to are stressed about money. Those who are wealthy worry about hanging on to their money and those who aren't worry about how to get more.
We have trouble distinguishing needs and wants.  Many of us spend money we don't have. Many of us are in debt and living precariously on a razor's edge.
Scripture warns us that wealth can be a trap. It can be intoxicating, distracting us from what matters in life. Jesus tells us specifically not to store up treasure here on earth. I don't think that is advising us to live for today and fail to plan for tomorrow. It seems the discussion about money throughout scripture is to keep it in perspective.
 Needs Low, Generosity High
Margin in the area of finances, according to Swenson, looks like this: "we should keep our needs low, our generosity high, and our expectations heavenward." Creating margin in our finances by living simply and lowering our expenses creates less pressure and stress. It leaves room to pay for unexpected repairs or catastrophes. Having some wiggle room in our budget makes it possible to be generous.
So in a nutshell, live simply within your means, be content with what you have, avoid impulsive purchases, take a break from recreational shopping, be generous, save enough, if you can, to cover unexpected emergencies.
Margin and Time
We are a culture that links time with speed and productivity. Every second counts. Even our leisure time isn't leisurely. Ever returned from a "vacation" exhausted? How can it be that we have so many time-saving devices and yet have so little spare time? What is sucking up all of our time? Rush hour traffic, telephones, meetings, clutter and stuff to be organized, junk mail, email, and on and on.
 A Foolish Choice
I was recently in New York City and foolishly rented a car to drive from La Guardia through the Holland Tunnel to Pennsylvania. I reasoned it was Sunday. How bad could it be? Let me say it was the WORST driving experience of my life; one mile in one hour with horns blaring and people gesturing angrily, not to mention what they were likely muttering behind their tinted windows. And that wasn't even weekday rush hour! It wasn't like I could relax and listen to soothing music. I had to be hyper vigilant as coming within ¼ inch of the bumper in front and to the side is apparently the norm in New York City.  How do people do that on a daily basis? The trip took nearly twice as long as I expected and I was a nervous wreck when we finally found our hotel late that night. I lost a lot of time that day!
Balanced Lives
To live balanced healthy lives we need time to get necessary things done, of course, but also time for family, friends, ourselves, and our faith. Not necessarily in that order. People take time. Our faith will be thin and expedient if we don't nourish it. And we can't attend to any of these things if we are worn out and depleted. Self-care is not a luxury. It is a necessity.
Jesus took time to be by himself, to have time alone with his disciples even as multitudes waited, hoping for his healing touch. Martha was busy and productive, and yet who did Jesus commend?! Mary, the one who sat down and gave Jesus her undivided attention.
So simplify, don't over load your schedule, delete the time wasters in your life, spend your energy on what is important not just urgent. Oh, and never, ever drive through the Holland Tunnel.
__________________________________________________________________
Suzanne Jones, BSN, MA is a Licensed Professional Counselor. In addition to being a registered nurse with a Bachelor of Science in Nursing, she holds certification as a National Certified Counselor (NCC). She is a member of the Louisiana Counseling Association and the American Mental Health Counseling Association   [email protected]