It's funny but my dogs are more excited than the kids about our vacation.  Usually in the morning when we have to get up to go to work, the dogs burrow deeper into the covers all warm and cozy, silently coercing us to stay for a few more minutes.
This morning the first move in the bed has them up and darting down the stairs waiting at the door.  I scramble to catch up and take them outside.
I didn't want to get up.  It was 6 am.
As soon as I looked out the back door I was greeted with the blessing of a beautiful sunrise coming up over the small lake behind the villa we are staying in.
I would surely have missed it, had they (the dogs) not been so fast.
Hearing from God
It is the best time in the morning.  It is the time to hear from God.
No one else was outside.  I held the only camera in this spot.  I took way to many of the same scene because I just couldn't get over how incredible the colors, that God created, can be displayed.
Somewhere in the world every morning is a beautiful sunrise.  Many mornings they are right where we are.
Do We Get Up To Start Our Day With Him
But how often do we get up for them?  How often do we take the time to get out of bed and sit on our porch, or simply look out the window, and see what God has for us this day?
It is these times in the magic of God's power that I find peace.  It is in these moments that I pray and it is quiet enough to actually hear Him….or I am quiet enough to actually listen!
Starting each day with God has always made a huge difference in my day, my direction, my purpose.   Beginning with God in His beautiful creation adds a mystical component to the upcoming events.
I give the day to Him.  I pray for what He wants me to accomplish for Him.  I look forward to what lies ahead!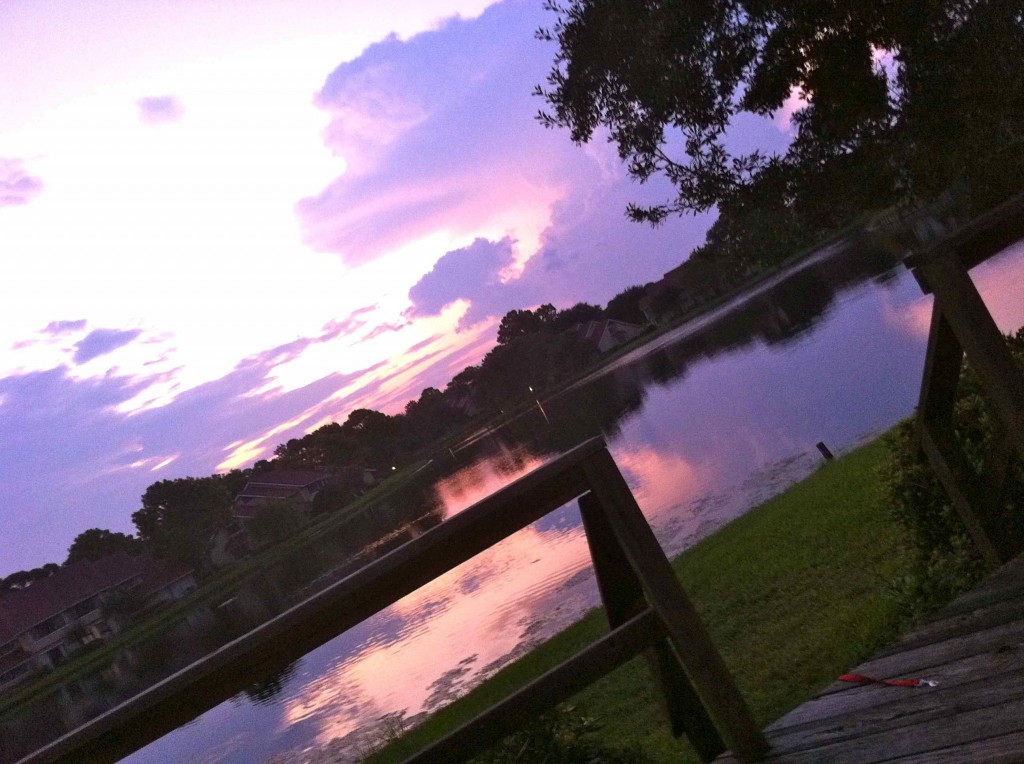 How do you start your morning?