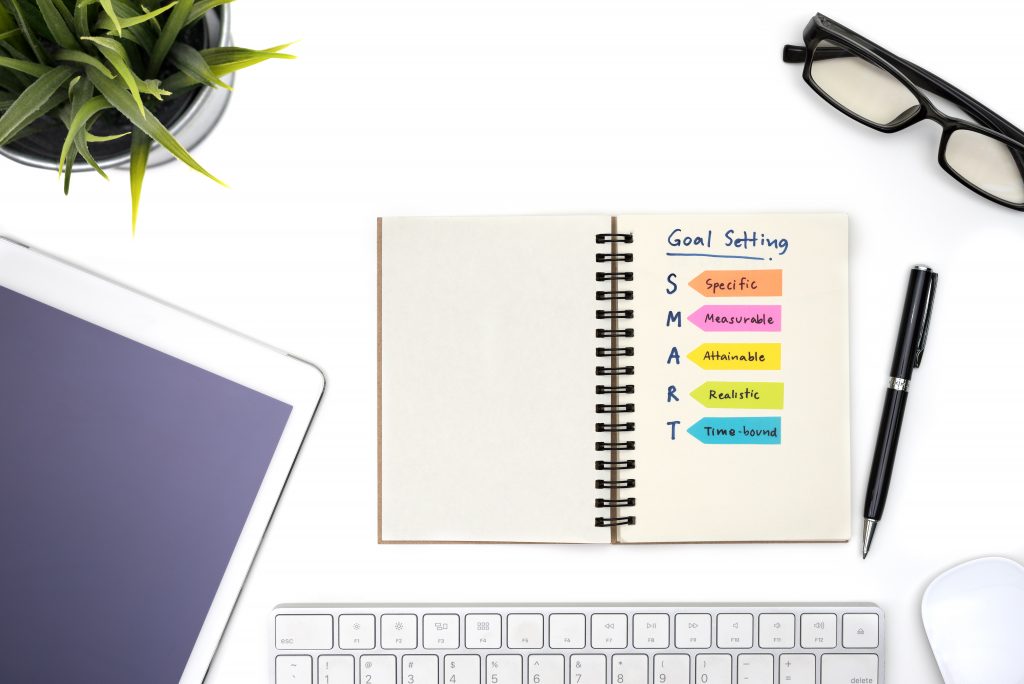 Well it's been almost two months since New Years, and I'm checking in on my resolutions and thinking about just how fast the last ones failed.  Why do I put myself through this little charade, convincingly saying that 'this year will be different'? It's a new year! Of course I'll drop those 15 pounds, learn a new hobby, spend more time with my kids, eat healthier, and become a better human being. Yep. That's me. All it takes is some will power…and well, a totally different mind-set from the one I've had basically my whole life. What can go wrong?!
The reason I've failed all these years to make and stick with my resolutions is because I've been working on the assumption that willpower is enough. Although willpower is important to help change habits and stay committed to a goal, it can't do the job on its own. A French philosopher once said that a goal without a plan is just a wish. What makes a goal or resolution stick is the planning that goes into it. Ben Franklin drove the point home in his adage that "failing to plan is planning to fail." So how does this fit into my New Year resolutions? The short answer is, wishing for something to happen won't make it so. I have to drive this train to the destination I want to arrive at. If my resolutions are too unrealistic, unspecific, or vague in any way, my train won't know which way to go. Enter: the SMART goal.
SMART goals are used often in corporate or professional settings to help improve efficiency and get the right tasks done. They're designed to create both long-term goals and short-term actions needed to achieve those goals. They're basically a road map to get to you where you're going. The word SMART is an acronym:
Specific: My goal has to be specific or I'll miss the target every time.
Measurable: If it's not measurable I won't know when I get there.
Achievable: If it's not achievable, why even bother?
Relevant: Relevant goals are reasonable and fit with my life.
Time bound: Making a time-bound goal creates a sense of urgency that will keep me from kicking my resolution to the following year.
Here's an example of a non-SMART goal: "I'm going to start working out this year." Now here's the same goal the SMART way: "By the first of April, I will have joined the gym by my house and attend at least three times a week for at least three months." It takes a couple of months to make a new habit, so this extra detail makes the goal more achievable. By the time two months pass, it's likely that the new habit will have taken over and created a desire to keep it up.
Here's one more:  "I'm going to lose 10 pounds this year." The SMART version could be something like, "by mid-April, I will have lost 10 pounds (which is less than 1 pound a week) by eliminating sugar and soft drinks from my diet." That's just an example. It could also be reducing calories or walking every day, etc. The point is to be specific, create a time-frame that's realistic, and pick a goal and approach that fits in with your lifestyle. Trying to radically change who we are or what we do isn't likely sustainable, and will only cause frustration.  
After we have a long-term SMART goal, we can create smaller, more immediate SMART actions to help us achieve the big one. For the above examples, smaller actions could include meal planning, removing tempting foods, or finding a gym buddy, and getting a list of exercise classes. Obstacles to our goals should be considered and intentionally removed.  If that's not possible, then our goals should be adjusted to become more realistic. There's no shame in having to walk some back if they aren't probable. It's better to lower the mark and hit it then drive ourselves nuts striving for the unreachable. Nothing boosts confidence more than setting your mind to something and seeing it happen. Even smaller wins are wins, and they can create a ton of momentum to keep going.
This year, ditch the lofty resolutions and trade them in for goals that are going to be met. Whether it's at break-neck speed or slow and steady, moving the needle on the things that are important to you is significant, and you'll be further along than where you were this time last year. That should be celebrated! Find encouragement in your accomplishments — the ones made, and the ones in the making.  You deserve it.
If you struggle with making goals in life or business and keeping them, Crossroads can help you define a path to success and the stamina to see it through. Cheryl and the Crossroads counseling staff can be reached at (225) 341-4147.