I never thought about reducing anxiety when I was young.  I graduated from college and I got a job.  I didn't make very much money but I still had to pay bills.  Soon, I moved to another job to make it easier to pay bills.  This job required a better car and better clothes.
After starting this job, I got married.  Now I had a demanding boss and a new husband to include in life decisions.
Over a decade or two came three kids, five moves, another job and then my own business.  Oh and two masters degrees, two horses, two dogs and a cat.  And two acres in my current home to care for.
With all of my kids now driving, we also have 5 cars and a lawn mower.  We sold the tractor when we sold the other 23 acres we used to have.
We have one child in college, two in two different high schools, and my husband works an hour away now.
Did I mention that my mom lost my dad last year and she doesn't drive and she lives 30 minutes away?
Who is anxious?  Me?  Come on.
What causes our anxiety and how do we reduce it? In mentally reviewing the last three adult decades of my life, I realize I have added and eliminated enough stress for a couple of lifetimes.  Therefore, I have deemed myself an expert on the topic and want to share what has worked the best in reducing anxiety in my life:
1.  Simplify Everything to Reduce Anxiety
Simplify your family life. 
The more spread out your family becomes, the less control you feel and more anxiety sets in.  When your family is young, you have a little more control, but somehow we feel like our kids should get to be involved in everything.  And we want our spouse to feel self-actualized, so we want to support their interests and endeavors.  Soon, everyone needs to be in a different place all at the same time.
It is crazy.  It is stressful.
Some tips:
Reduce your commitments to what you can really get involved in and be fully present. (Article about distractions.)
Overlap and have commitments that the whole family can participate in to reduce the chaos and create memories.
Begin to train up your kids early, that family is the core, until they are adults and go off on their own.
Simplify your life by having less stuff.
I have been a distant fan of minimalism for years without even coming close to living it.  However, I have worked on eliminating stuff.  When we sold our 23 acres we were able to get rid of the tractor and horse gear.
The more we have, the more we have to take care of.  Stuff can be a financial burden, a time burden, and a space burden.  The more we make, the more we buy, and the more we need to continue to make, in order to maintain what we bought.
It is a vicious circle.
Some tips:
Clean out your closets, your garages, and your drawers.  Purge anything you aren't using.  Even if you can't sell it, don't keep something that you aren't really using, especially if you have to pay to maintain it.  Call me to complain if you are looking for something in six months or a year.  It never happens. 
Consider eliminating things in your life that require significant upkeep.  For us, it was horses and land.  When we sold everything we were still able to lease a horse that was trained and stabled for us.
Get rid of things that eat up your time.  I am not saying get rid of everything important to you.  If you love to garden, having big areas that require attention are fine.  But, we all have those things that started with the best of intention, yet are so time-consuming that we either no longer enjoy them or let them depreciate because we don't have time to care for them.
Simplify your responsibility.
Don't grow your business just for growth sake.  Usually growth means employees and fixed expenses that tie you down with responsibility for more people.
Grow if you have a vision and a purpose for it.
Don't volunteer to be the room mother at your kid's school, coach their soccer team, be a small group leader at church, sing in the choir, and be on the board of the local non-profit organization.
They are all good.
But too much good can turn bad.  Over-commitment turns into poor performance which leads to anxiety and resentment. Then, you are mean to someone you really like, and hate yourself for it.  This is not a plan for reducing stress.   It misses the point of volunteering to begin with.
Simplify by choosing one or two places you can serve and do it well through your commitment.  Then maybe you can add a new place to serve.
2.  Put God first in your life to reduce anxiety.
Really this should be first but then everyone will do what we did in Sunday School.  Whenever a question comes into our life we know the answer is Jesus.  The answer to life is Jesus.  But it isn't a response.  It is a way of life.  It is the purpose of life.
He really helps with stress too.
He says He will help us if we let Him.
"Cast all your anxiety on him because he cares for you." 1 Peter 5:7
He gives us advice that, if we would just listen to Him to begin with, would keep our lives simpler.
"Your word is a lamp unto my feet and a light unto my path." Ps. 119:105
But He never promised us that life here on earth would be easy.
"In this world you will have trouble. But take heart! I have overcome the world." John 16:33
He just tries to tell us the best way to deal with this world.
"Do not be anxious about anything, but in everything by prayer and supplication with thanksgiving let your requests be made known to God." Phil. 4:6
Yes, staying faithful to your spouse and telling the truth to your boss, does lead to a less stressful life.
There is enough stress in this world without us making poor decisions and adding our own self inflicted anxiety drivers to the pile.
Let's get practical.
Here is a laundry list of things to try to connect with and put God first in your life:
Spend time in nature.   I decided to go on a vacation with my sister last year to a beautiful waterfront area of Maine.  I am not an outdoor type. My idea of communing with nature is watching the sunrise off of my beach-front balcony with a perfect cup of coffee in hand.  On this vacation we went biking, hiking, kayaking, and mountain climbing.  I felt closer to God, more peaceful, and more appreciative the whole week than I can ever remember.
Journal or write to God.  It is prayer and worship all rolled into one.  Writing keeps us more focused and less likely to drift off in thought to what ingredient you need in order to make dinner tonight.
Find a beautiful chapel to sit in.  Peaceful settings beget peaceful thoughts.
Make a play list of songs that inspire you to consider and keep in the front of your mind God's goodness and love for you.  They don't have to be quiet hymns.  I love the song by Switchfoot "This Is Your Life."  It is kind of rockin' but always reminds me that I can choose to follow God.
Serve someone else.  When I am anxious, I am usually thinking about me. Even when I am worried about one of my kids, I still think how devastated I will be if something happened to them.  It is always all about me.  So to even connect with God, outside of how He is supposed to help me, I need to serve others.  It is one of the quickest routes to seeing God and changing my heart from worry to gratitude.
3. Create true connection with others to reduce anxiety. 
This is one I do poorly.  I tend to become an island by myself when anxiety sets in.  I want to figure it out on my own.
That is self-defeating in many ways.  Isolation, combined with stress and worry, can create migraines, cold sores, broken relationships, and other personal and physical health issues.
We were designed to be in community.
Connecting with others can reduce our stress because:
We find others who have experienced what we are going through and can share their experience and advice.
Where two or more come together for prayer, God promises to hear.  Just having others intercede on our behalf makes us feel closer to God.
We can just have fun with others and let go of our worry for a bit.
Sometimes the worry is well deserved.  When we, or someone close to us, has a life threatening illness or accident, the stress and worry is real and earned.
Having a community to turn to for love, comfort and help can make all of the difference in the world.
Tying it back to the God piece in number 2 above, God advises us to be in community.  Why?  Because He created us and He knows we need it.
However, this won't happen if you don't reach out to connect.  It won't happen if you isolate yourself when the going gets tough.
There are a lot of "action items" to try sprinkled in the above Cheat Sheet, but it comes down to three key things to reduce the anxiety in your life:
Simplify everything.
Put God first in your life.
Create true connection with others.
Think about it.  If you only have a few things in your life, and are involved in only a couple of activities with a few key people who all put God first, life is much less stressful!
______________________________________________________________________________________________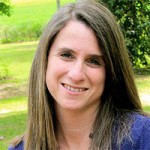 Sue J. Miley LPC, MA, MBA is a Life Coach and a Licensed Professional Counselor.  If you are experiencing symptoms of anxiety and/or depression and would like some help working through it, we are available to help.  Call (225) 341-4147 or email me at [email protected].