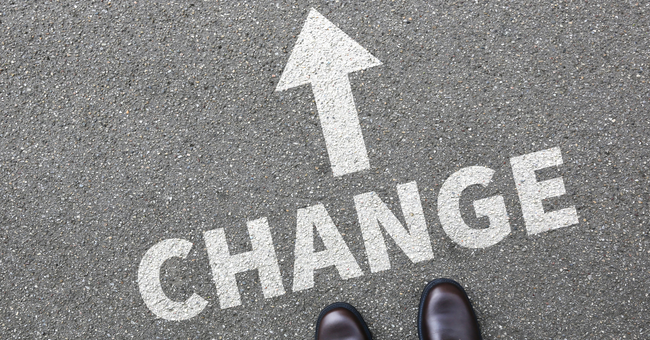 We can't change others.
We can't and we shouldn't want to.
I know, you may be thinking, if you knew so and so, you would change your mind about trying to change people.
But, regardless of whether someone else needs to change or not, it is not our job to do it.  Besides, if we focused on what Jesus said about the "plank in our own eye", we would know, we should be far busier changing ourselves to worry about others.
Matthew 7:3-5 (New International Version, ©2011)

3 "Why do you look at the speck of sawdust in your brother's eye and pay no attention to the plank in your own eye? 4 How can you say to your brother, 'Let me take the speck out of your eye,' when all the time there is a plank in your own eye? 5 You hypocrite, first take the plank out of your own eye, and then you will see clearly to remove the speck from your brother's eye.
The fact is that we all have issues.  I may think my issues aren't as bad as someone else's, but in reality, that is all a matter of opinion, and I have more control over my own issues than I do over someone else's.
Working on Ourselves
If we focus on ourselves and our own issues:
we are focusing on something we may be able to impact.
it keeps us from being critical and judgmental, which are negative characteristics.
the very person we wish would change, may see our efforts to work on ourselves, and be motivated by that example. (may is the key word here)
if we see progress from our own efforts it helps us focus on positives rather than negatives.
Overall, working on ourselves will be a benefit.
A Self-Fulfilling Prophecy
I believe that positive produces positive and negative, negative.  If we are frustrated by other people in our lives, how they act, what they say, we feel negative.  We will have a tendency to complain and become negative.
If we didn't have a plank in our eye, we do now!
We Can Only Do Our Part
If the change you wish for in others is because the issue is hampering your relationship, just do your part.
Face it…it's human nature…we tend to wait for someone else to work on the relationship before we are going to.  Or, at best, we will take the first step, but we aren't taking step number 2 until they take their first step!  It's only fair!
The problem many times though can be timing, and missed timing can cause a mexican standoff.  In relationships it is imperative for each person to do their part and keep doing it regardless of what the other person is doing.
Hopefully, when the other person finally responds, the rhythm keeps going because you never stopped!  Now you can start to build some real positive momentum with both people working on the relationship.
Isn't Focusing on Me Selfish?
I write in my journal to God most days. I try to tend to my relationship with God and working on me and my issues.  This starts out great.  "I am not going to complain about everyone else Lord, I am going to fix me!"  But, at some point I feel like the constant me, me, me is such a selfish endeavor.
This is when I am reminded of what working on me looks like:
loving God with all of my heart, mind and soul
loving others
spreading the good news of the Gospel
serving others
being generous
…and all of the other fabulous Jesus qualities that we strive for.  If I just write about me and how I should change or how I feel and never do anything, I am not really working on me, I am just talking about me.
Others Can Change
Don't misunderstand.  I firmly believe other people can change.  However, for it to be lasting change, they have to want to change.  We can express our concern or unhappiness.  That isn't the same as trying to change someone else.  We can communicate it, but we have to leave it up to them to decide if they want to change or not.  If we push and fight to make them change, chances are it won't last anyway.
Be the Change You Want to See in Others
When I pull it all together, if I:
Quit trying to change others
Focus on changing myself
Always do my part in what is best in my relationships with others
Take action on the changes I need to make in my life
I will be more positive, less frustrated, have better relationships, and see positive changes in my life.
And that has to be better than bullying, cajoling, shaming, arguing, wishing, and hoping for the change in someone else.
I have just never seen that work!
How about you?
___________________________________________________________________________
If you would like help in setting personal development or spiritual development goals contact us about our life coaching programs.  If you found this helpful, signup in the sidebar, and we will be happy to deliver future posts directly to your inbox.  Oh, and feel free to share by clicking on one of the buttons below!