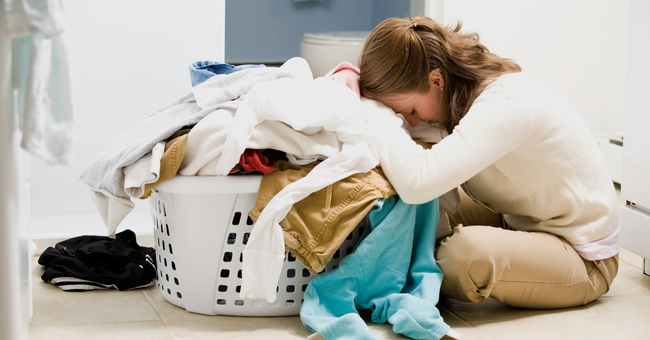 Parenting should not be entered into lightly! Raising children is not for the faint of heart! In fact, there are few life changing events as significant as embarking on the adventure of being a parent. More than even marriage-given current statistics, this is truly a "till-death-do-you-part" relationship!
Pick Your Battles
James Dobson in The Strong-Willed Child says pick you battles carefully, but if you pick one, win it! Children want and need stable, consistent authority figures in their lives. They also need loving limits. Of course kids will never admit this. Try putting a toddler down for a nap when he'd rather play; the sounds from the nursery will rival a 747!
But don't overdo it.  Being overbearing and over-controlling is not healthy parenting. If it isn't important, let it go. There will be many, many, oh, so many opportunities to assert your authority and muster the energy to hold the line. I promise!
It is Not Always Personal
Kids can sometimes be extraordinarily challenging. They can hurt us, embarrass us, and leave us feeling like failures. Their behavior is really more a reflection on how they feel about themselves or their misguided way of addressing a need or want- and not necessarily about us!
Often when they are acting out, it is because they are trying to accomplish something but don't know how to do it in a mature or reasonable way. James Lehman, MSW, points out that a lot of bad behavior is about a lack of skills. Ask yourself, what is my kid trying to accomplish? It is our job to teach them skills to cope with life.
For example, in Boundaries with Teens, Dr. John Townsend notes that when our teens begin to physically, emotionally, and spiritually separate from us–as they MUST do to be healthy adults–some parents become hurt and upset and emotionally withdraw from them. I've also seen some kids have to fight to have a life outside the family. Stay connected, even when you have disagreements or your child is behaving in a way that troubles you. Don't make him choose between finding himself and staying connected with you.
And what do you do when your child does something jaw-droppingly humiliating in front of a group of gaping adults? Rather than hide in shame or make excuses, Gary and Anne Marie Ezzo, in their Growing Kids God's Way series, suggest simply saying something like, "We're working on that." Nice. Elegant. And quick enough to make a fast exit!
Timing is (Almost) Everything
If you are in the middle of an intense argument, very little higher level thinking is taking place. It is hard to think straight, let alone show any impulse control. And that applies to BOTH parents and kids!
After 30 years of research, John Gottman, Ph.D. found it takes women at least 20 minutes to calm themselves after the physiological flooding of racing heart, elevated blood pressure, etc. Men take longer to settle down. The point is, we can use this insight to see that a productive conversation with our kids isn't going to happen when everyone is in a frenzy!
Take a break. Don't be seduced by a sense of urgency. This keeps us parents from saying stupid things like, "Oh yeah?! Well, mister, you are grounded for the rest of your LIFE!!" which, of course, we have to take back when sanity returns. Wait till everyone is calm. Talk it over and let your kid know what he did wrong, what your expectations are, and what the consequences will be in the future.
Keeping the End in Mind
Look again at point #1. Carefully pick your battles. We are not going for perfection. We aren't perfect, they won't be perfect, so give up that fantasy right now!  We are trying to prepare them for the adult world. When in doubt, ask yourself, does this help or hinder my child when it comes to steering him safely to adulthood? For example, will doing my child's homework for her help her learn to be responsible? And what is going to happen when she gets to college and I'm not there to hold her hand?
Be Who You Want Them to Be
There's a whole lot of do-as-I-say-not-as-I-do in parenting. Not good. Picture a dad, beet-red in the face, screaming at his son to be nice to your sister! Or, watch your language, @%#& it!!!  What is being communicated? We can't fuss at our kids for their lack of self-control, or other poor behavior, if we don't model it ourselves.
Ok, so true confession. My daughter told me I had a problem with road rage. I prefer to call it road annoyance. But, you know, potatoes/pot-ah-toes. This is a child I have scolded more than once for emotional outbursts and yet what am I modeling? Ok, I'm working on it.
Remember the expression, the apple doesn't fall far from the tree? The point is, to a large degree, our kids become what they have modeled for them. Be a worthy role-model.
___________________________________________________
 I am a Licensed Professional Counselor and a registered nurse with several years experience helping people with healthy, successful living. I am a less-than-perfect but "good-enough" mother of five.
 Suzanne Jones, BSN, LPC, NCC                          (225) 278-3541                      [email protected]          www.crossoradcounselor.com