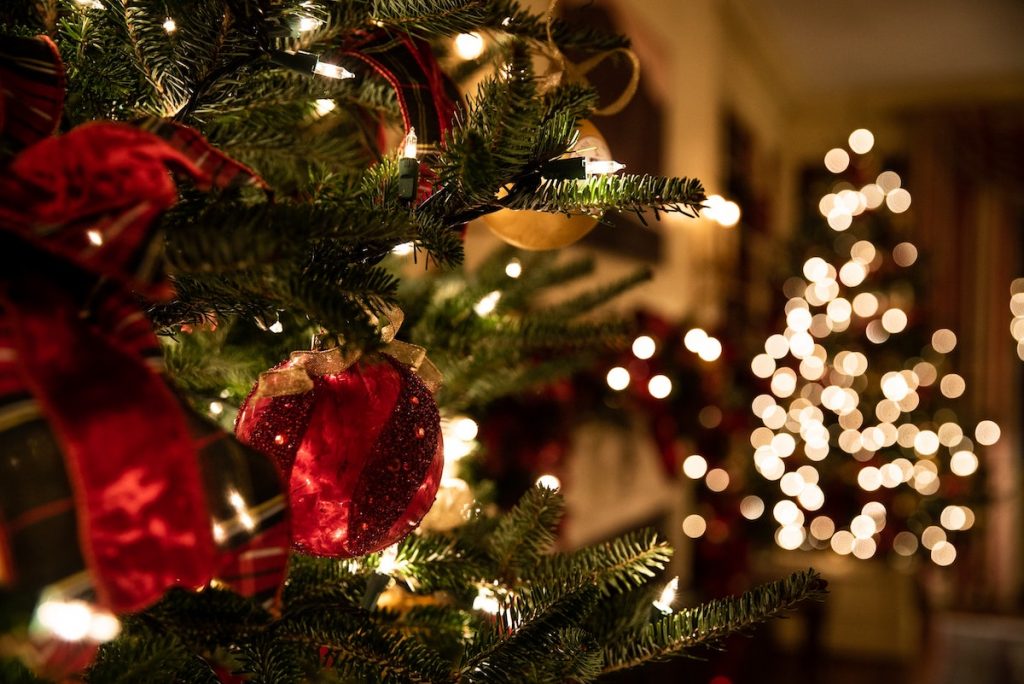 Christmas, it's the most wonderful time of the year. As magical as it is for many, it's the hardest time of the year for others. The holidays can be a painful reminder of loss, loneliness, and regret. While many are busying about with anticipation, there are also many who can't shake the blahs or general malaise this time of year brings. 
It's not always easy to put a finger on it. Perhaps it's all the tasks that come with pulling off the perfect holiday; or the feeling of disappointment if it falls short. As an adult I've often longed for the night before Christmas excitement I had as a kid. Too often the holidays can feel like going through the motions instead of a season of joy and peace. How great it would be to ditch the expectations and pressure and just breathe in what this season really is, a time for gratitude. 
I've come to believe that gratitude is the best antidote to sadness. It won't take our losses away, but it will help us focus on the blessings we still have. Although there's no perfect formula to getting over holiday blues, there are some things that can help.
Acknowledge Your Feelings
There's no point in running from our emotions; they'll just catch up, and usually bigger. Distraction is not a bad idea; however, the kind thing to do is to allow yourself to just feel it. This is especially true if someone you love is no longer here. It's ok to sit in that space for a moment and acknowledge that this is hard.
Just because it's Christmas doesn't mean you have to paint on the cheer. Give yourself space to cry if you need to, and talk to someone you trust about what you're experiencing. It's much easier to temporarily lean on others than to stuff hard feelings down and hope they don't come out sideways. Believe me, you won't bum out the people who love you and want to help.
Be Outward Focused
It's easy to get lost in our thoughts and feel like everything is colored gray. When we're inner focused our objectivity is impaired. We're basically too close to our own feelings to notice other perspectives that could actually help. This is when we need to get out of our heads and take a look around.
Paying attention to others' needs is a good way to make our own pain feel smaller. By finding ways to serve you'll not only release endorphins to fight the blues, you'll also gain opportunity to provide good will toward men. This is both a mood booster and chance to feel real connection.
Balance Busy And Rest
When our emotions get in a funk it usually means that we are out of balance somewhere. We can't busy ourselves to exhaustion, nor can we hide under our bed for days on end, and expect to feel better. We need both; a time to be active, and a time to rest. I think part of what brings on holiday blues is the overwhelming level of effort we can put on ourselves.
We blitz through decorating, pictures, shopping, cooking, wrapping, and events until we forget that it's supposed to be a season of peace. Every year I tell myself to pull back and pay more attention to relationships than tasks. In the long run my family will remember how I made them feel more than what I accomplished. If the pace of the holidays is too much, it's ok to let some things go and just savor time.
As wonderful as the holidays are, they can still be stressful and sad. God doesn't tell us to never be sad, what He says is be joyful through trials because it produces strength (James 1:2). The reason for the season is Christ's birth.
Jesus tells us that there will be suffering in the world, however to take heart because our suffering is temporary but salvation is forever (John 16:22). That's why we can be sad in our present moment and joyful for our future at the same time.
As this season comes upon us, it's ok to feel the waves of emotion. When you do, remember we have a compassionate Savior who felt them too. You're not alone. If you could use a shoulder to lean on, we're here to help.