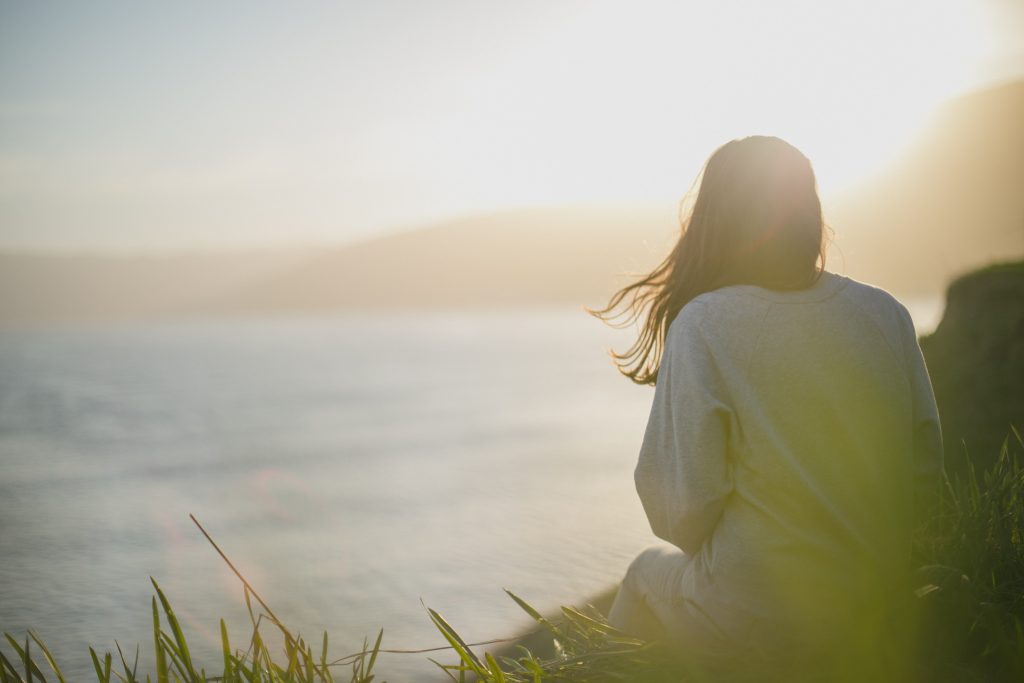 We all have our own ways of protecting ourselves. If you've been hurt or fear being hurt, then obviously we find ways to avoid dealing with pain again in the future. These ways of thinking or emotional self protective habits and behaviors were likely developed during a season when you needed them. A season where if you hadn't protected yourself, you feared no one else would either. But as we heal and grow, it's valuable to assess if those same ways of moving around in the world are still serving you. 
Emotional self protection may look like: 
Always preparing for the worst.
Not trusting anyone but yourself.
Avoiding getting close to people.
Refusing to feel hopeful about something uncertain.
Never showing your cards or being fully known.
Telling yourself and others that you don't want something that you maybe do.
Shutting down in conversations with loved ones.
Isolating from certain people or types of relationships.
Leaving before you get left.
Self-sabotaging opportunities.
Keeping things the same, familiar, rather than pursuing unknown.
Here's the thing – it's normal to want to feel safe.
Everything in your physical body works toward this end – safety. Biology exists for this purpose. So it makes sense that your brain and mind have picked up on that, too. Not wanting to get hurt is normal. 
But as we grow and heal, we have to recognize the ways that the coping mechanisms we developed before might not be necessary anymore. It may be that you needed to use some of these strategies to be okay for a period of time. And there's a possibility that you still do. But sometimes our ways of coping begin to hold us back from the good things that are available to us in life. 
Avoiding pain also holds us back from experiencing joy.
There's a time and a place for protecting ourselves. Sometimes we need a season to heal and rebuild without getting knocked back down again. But after a while, when you're strong again, we need to learn to open ourselves up so that we can experience a full and whole life.
I recently had this conversation with myself:
I used to have to protect myself in this way because I really don't think I could have healed if I stayed in that same situation. So it makes sense why I'm reacting the way that I am, I'm just trying to keep myself safe. But I'm much stronger now. I have healed and I have learned. I could probably handle the disappointment of this not going the way that I hope – if that's even what happens. I trust that God will give me the grace I need to face the things that come my way. So I'll take the chance, because I've worked hard to get better in this area and I'll be okay. It's worth it to experience the joy on the other side. 
When we continue to utilize these emotional self protection strategies beyond their season, they actually begin to hurt us instead of help us. By not evaluating your need for the coping skill, you let it hold you captive. Instead of experiencing freedom, you live in bondage to the fear of future hurt. 
So, how do we respond? Be proud of yourself for the ways that you have kept yourself safe. You've been through difficult things. You adapted then, and you can adapt again now. Spend time considering what dynamics you are trying to use to protect yourself that may not be serving you anymore. Where do you need protecting and where are you stronger now than you were then? Counseling can be a helpful tool for identifying these patterns and finding new ways to adapt. Our therapists are here to help. Contact us at (225) 341-4147 to navigate the journey together.