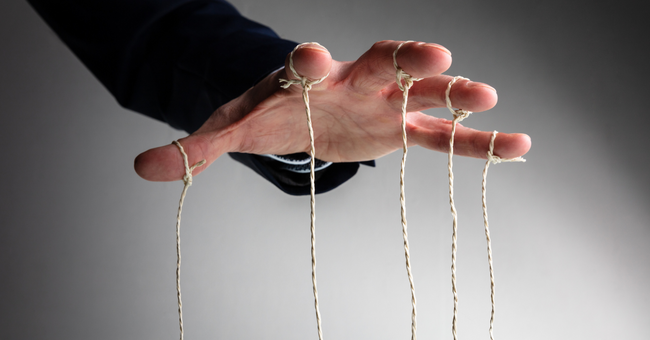 As parents we fight for control with our children for a lot of different reasons.  In general, we think our point of view is the only correct one. No child of mine is going to…..! You can fill in the blank.
Does Might Make Right?
All of us have a tendency to be egocentric. We think we are right and we moralize our preferences. And one look at the news shows us that this goes WAY beyond our power struggles with our kids. We flex our muscles, we bow up, we get loud and blustery! We take a" might makes right" approach!
 We aren't content to let others be. They HAVE to agree with us…because, of course, we're right.  As a point of pride we can't let our kid win. If we lose, it feels like we are failing, as if we are giving in.
 We think it is our job as parents to keep our kids under control. And to be honest, how many of us have had that experience in a restaurant or a public place where we wished the parents would make more of an effort to at least try to control their child's obnoxious behavior?
Cringe Reality
Or maybe we were the parents with the obnoxious kid. And we tried to control him because we were cringing at the thought that others might be judging us. Parents are often afraid of judgment.
Many power struggles have at their root an effort to perform for the benefit of others. This requires a bit of soul-searching. Am I concerned about how I look to others, or am I genuinely concerned for my kid? Kids know. Somewhere deep down they know. And I think that is why they often save their most horrific behavior for public places. Our parental humiliation temporarily paralyzes us and they can work with that.
In many cases we are GENUINELY AFRAID our kids will ruin their lives or fail. So we step in to advise, scold, nag, threaten and generally use up a lot of oxygen and energy. Fighting our kids for control just leaves us exhausted, frustrated, and furious. So what do we do? Just give up and give in?!
Control is an Illusion
Control is an illusion. Unless we can physically MAKE someone do something, we cannot really control them. This was a hard concept for me to accept as a mom. I know what is best for my kids and they WILL obey.
Well…
Years ago, I decided to brave the grocery store with a two-year-old toddler and infant in tow. Those of you with kids know why I say "braved". With kids anything can happen. One kid and one adult–an even match. Two kids, one adult, and a task to be completed? I set myself up.
We were on our way back to the car in the sweltering summer heat, baby in snuggly, toddler in one hand, and groceries precariously balanced on the opposite hip. Just a few more yards…nearly there…we almost made it…and… my two year old decided to sit down right in the middle of the parking lot!! What?! No, indeed! This is NOT happening! But she wouldn't budge.
 For a split second I thought of leaving her and running the groceries to the car, but the reasonable, responsible mommy in me jumped ahead of that angry, irrational thought and set the groceries down…on the asphalt…in the middle of the parking lot. Fuming, I scooped her up, ran her to the car, and strapped her in the car seat, hoping to recover my melting groceries before they were flattened to smithereens. Even as a two-year-old, I couldn't MAKE my kid do anything. And today? Forget about it! My kids no longer fit in car seats.
Sorting it Out
We waste a lot of time and emotional energy when we are not clear on what we are trying to accomplish and what we can and can't control. To sort it out, think about what our job as parents really is and what we can and can't control.
We CANNOT control our kids' behavior or attitude. We cannot control them, but we can give consequences. Most kids want to please their parents and other adults in their lives. They usually respond beautifully to reasonable limits and consistent consequences. But some kids will not respond positively to those consequences. These kids have to learn in the "school of hard knocks". It is hard and painful for parents when they are dealing with kids who don't seem to learn their lessons, but we don't get to choose the temperament of our kids.
The good news is there are many things we CAN control. We can control staying connected and in relationship with our kids. Connection and relationship gives us the opportunity to influence our kids.
We can control communicating what we expect, including house rules and consequences. We can give our kids the chance to practice being responsible. One hazard in taking EVERYTHING away from a child who is behaving poorly for too long is that he needs SOMETHING to practice with. Our kids need opportunities to practice being responsible. And we can control giving them opportunities to do so.
We can control whether or not we are consistent with both consequences and rewards. Inconsistency is not only maddening and unfair, it lowers our kids' respect for us. And we can control OUR responses and OUR attitudes. No matter how crazy-making our kid is being, we CAN control how we respond. We are modeling behavior and responses that will influence the next several generations of our family.
Our job is to keep them safe, to model for them how to deal with life and the importance of faith, and to prepare them to leave and join the adult world. What they do with that is up to them.