Take a minute, close your eyes, and imagine a day in your past when you did not spend one moment thinking about money, making money or spending money. For me, I would say that day lies somewhere in my childhood and I'll bet my next paycheck you'd say the same. Finances are unavoidable. And rightfully so. We live in a society where everything costs something. Where our jobs depend on others spending their money and our families depend on us making money.
However, we often dismiss the idea that finances and families are so intricately connected that they demand recognition together. We therefore miss the value of discussing the details of finances with our families, particularly with our spouses. And what we often get is a mess of unmet expectations, miscommunication and even so far as the separation of a marriage. Why? Because the issue of finance has such weighty, underlying meaning to each individual that it is impossible to ignore.
In this two part series on finances and family, we will break down three fundamental components starting with what finances mean to us.
The Meanings We Attach to Finances
In college, I had very high expectations for myself when it came to grades. I spent many nights staying up until 2 a.m. studying for exams that were a week into the future. So when I would receive a score that was not satisfactory, I really felt the weight of it. Many times after a test like that, I would go to one of my favorite stores and purchase an item as, you know, 'retail therapy.' I never really felt better after that; it just satisfied me in the moment. What I didn't realize at the time was that my desire for those purchases was really insecurity swelling up inside of me each time I did not get the grade I desired. I was feeding that insecurity with a longing to feel ownership of something, to feel capable and in control – and therefore I would take my money, that I earned, and use it the way I wanted. Insecurity led to those decisions time and time again.
What do finances mean to you?
I believe there are a few key meanings that we often link to finances, or the lack of finances, particularly within a marriage:
1. I want power- More often than not, we tend to associate power with money, a case that can be more common in men but just as important to women. If in our minds we equate money with power, we tend to feel powerless in a marriage when money is lacking. Men in particular can sometimes see themselves as the provider, as the one who has to keep the family stable and secure. When income is not flowing in the way they expected, that sense of power and leadership can go missing. This can result in feelings of resentment as well as even depression for the man as he struggles with feeling inadequate in his 'role.'
2. I long for security- Both men and women often associate finances with security. After all, we do live in a culture where they are greatly linked. However, spouses often long for security in their marriage and if finances are strained, they may tend to feel insecure in that marriage. They could either feel abandoned by their spouse or resentful due to the lack of security provided. They can start to distrust their partner since needs are not being provided or sometimes, they even turn to spending to satisfy that insecurity.
3. I desire self-worth- Both men and women long to feel worthy and valued. Both men and women use money at times to feel that way. If either one is not feeling valued by the other, there is an automatic need to satisfy that longing and the easiest way to do so is through spending. We spend when we are sad, we spend when we are lonely, we spend when we are feeling unloved. This creates a cycle. If I am feeling under-valued in my marriage, and decide to meet that void with a brand new BMW, will my husband start to value me more? Probably not. Instead, he will most likely become angry towards me for using our savings to purchase a new car. I will, in turn, be left feeling less valued than before. Money cannot build self-worth, yet we so often try to let it.
4. I don't have self-control – Often times, we have good intentions and desires for our finances but lack the self-control to carry them out. Maybe we grew up in a family of spenders and now find it hard to not engage in that same behavior in our own families. Maybe we buy on impulse because, well, when we see something we want, we get it. A lack of self-control, however, can often be one of the core breeders of distrust within a marriage. Practicing self-control with finances can, and does, correlate with other forms of self-control. If our spouses cannot trust us to handle our finances well, how will they trust us to handle our marriage and children well?
Although there are various meanings and feelings we can latch onto our finances, these four highlight the core roots of underlying issues. We are often unaware of these deeper issues as we go about our day to day. I urge you to really think through them and know where you stand when it comes to finances.
Do you ever long for security in your spouse and become resentful if that desire is not met? Do you ever feel like you lack the self-control to stop spending and start saving?
Dig deep to discover the why's behind the what's. Exposing these issues to ourselves will enable us to be more open with our loved ones about them and work through them in our home. What do you think? Are you up for the challenge?
Stay tuned for next week's follow up article: What Do We Do Now?
________________________________________________________________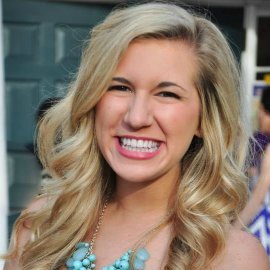 Haley DePrato is a marketing coordinator at Crossroads Professional Counseling. She is finishing her undergraduate degree at Louisiana State University with a major in Child and Family Studies and a minor in Business Administration. Upon graduation, she hopes to pursue Marriage and Family Therapy and specialize in financial counseling.