Caucasian prime adult male groom and female bride running barefoot on beach.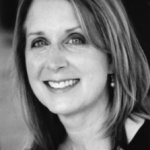 About
Suzanne Jones
Suzanne is a board certified Family Psychiatric Mental Health Nurse Practitioner and a Licensed Professional Counselor. After working several years as a nurse, she decided to pursue counseling. She earned her MA in counseling from Louisiana State University. After counseling for ten years, she earned her MS in Nursing from the University of South Alabama, to augment her practice. Her combination of credentials underscores her belief that medications may be necessary at times, but, the real work of change happens in therapy. Her training and personal philosophy are holistic, considering the emotional, physical, social, spiritual, and even academic/career concerns of her clients.
Reader Interactions
This site uses Akismet to reduce spam. Learn how your comment data is processed.