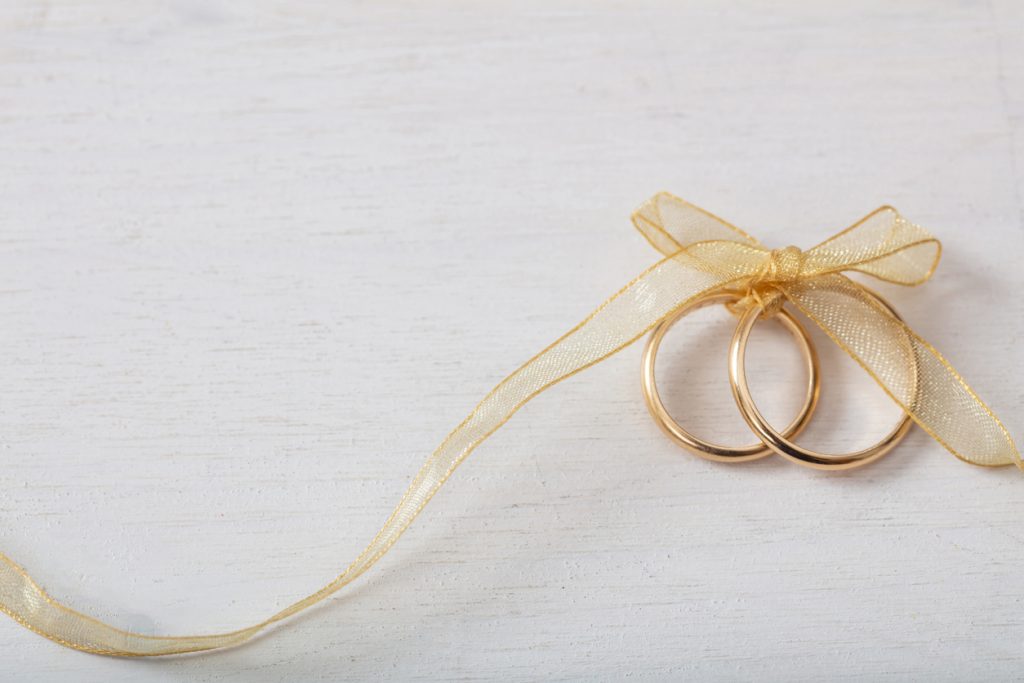 What I Learned in Chemical Plants That Mirrors the Marriage Relationship
Safe plant operations are like marriage?  You've got to be kidding!
How in the world do we find the parallels between working in the chemical industry and the marriage relationship?
I am so glad you asked!
Almost all of my 34 years in the chemical industry were in manufacturing. In every plant and site I worked, safety was always emphasized. No matter how much product was produced and no matter how cheaply we could produce it, all of the "successes" quickly evaporated if someone was hurt. It just was not worth taking risks.
As my responsibilities increased from lowly Production Engineer to Operations Manager, I began to realize that there are essentially two kinds of operators when it comes to safety.
We spent a lot of time and money developing procedures and training our operators and supervisors on the best way to ensure their safety and the safety of others. It was, of course, always focused on behavior. After all, that is all that we could observe.
But no matter how detailed the procedures, no matter how thorough the training, the critical factor was always what the operator actually did – especially at 2:00 AM when no one was around.
In the middle of the night, if someone decides to take some type of safety risk, MOST of the time nothing will happen – No one is hurt.  Sometimes the task can be done more easily or perhaps skipped, and no one will know.
Over time, however, some type of incident or accident is almost always the consequence, and there is always an "investigation" to uncover the root cause.
Sometimes the procedures or training need improvement, but often little or no changes are necessary.
It comes down to whether or not the operator was "doing the right thing."
What is the difference? Compliance compared to commitment. Compliance of the safety "rules," or a commitment to safety itself.
Was the operator following procedures simply because he/she did not "want to get caught"? Did their behavior change when no one was around?
Or were they committed to safety and perhaps did more than was required to keep themselves and others safe?
How is this Similar to the Marriage Relationship?
Let's first look at it from the husband's perspective.
Most husbands truly want their wives to be happy – and happy with them.  Their wives don't necessarily believe this because their husbands' behavior tends not to show it.
What most husbands would absolutely love is for their wives to provide them with a list:
"The Ten Things You Need to Do to Make Me Happy" (with you).
Husbands: Wouldn't that be great? All you would then need to do is focus on those behavior changes, and everything in your relationship would be good. Your wife would then respond to you in a friendly and positive way, the issues that the two of you argue about would evaporate, and your conversations would be close and wonderful. Right?
I am afraid not.
One other important principle to remember:  That "Top Ten List" has an expiration date – of usually less than three days.  So, before you can check as "complete" the items on this list, the list changes!   I know most of you have experienced this.
Why Doesn't Focusing on the List Work?
It seems like it would. After all, doesn't your wife tell you all of these things over and over (and over) again? The rationale does make sense: Change your behavior and she will be happy.
Here is the catch: The focus of the husband's behavior is then on the list and not on his wife.
The husband is trying to meet the "required" behavior – much like some operators in the plant were simply following the rules. And sometimes, when no one was watching or they think it doesn't matter, the operators simply ignored the rules. Which sometimes resulted in someone getting hurt.
Rules and procedures fail to cover every single event and situation that might occur.  It is an attempt to do so, but in the plant, the desire is for the operator to be committed to safety and to consider the procedures as a way to assist in being safe.  One can follow every procedure exactly as described, but still, get themselves or someone else hurt.
The same is true in marriage.  If one spouse focuses on the "list," the importance of the "caring" and connection with the other person gets lost in the process.
So, What is the Difference?
One question that we need to ask ourselves is: "Am I saying or doing this so my spouse will not be angry with me?" or "Am I saying or doing this because I want my spouse to feel safe, loved, honored, and accepted by me."
Often when we are focused on our spouse not being "ticked off" at us, we are using compliance" – following the rules that will make life (hopefully) easier for us.
The other is commitment:  Not just commitment to the marriage.  This type of commitment is motivated by a desire to serve, love, and honor the other person unconditionally with our actions and words – with no expectation of a particular response.
When this happens, we find that a safe, close, and intimate relationship often results.
What is it That My Spouse Really Needs?
The goal of many husbands in their marriage relationship is simply peace. A lack of conflict. "I just want her to like me most of the time."
But often the wife desires something that she calls "emotional closeness and connection."  Commitment to her (rather than compliance to "her rules") is what she really longs for. And meeting that desire leads to the relationship that both the husband and the wife seek.
Need help?  See below.
Additional Resources:
Want to learn more about how to transform your marriage into something that you can anticipate for the next 30+ years instead of dread?
Give Steve Fox a call at CrossRoads or E-mail him at [email protected].   His bio can be found here.
Or look at some of his previous blogs: