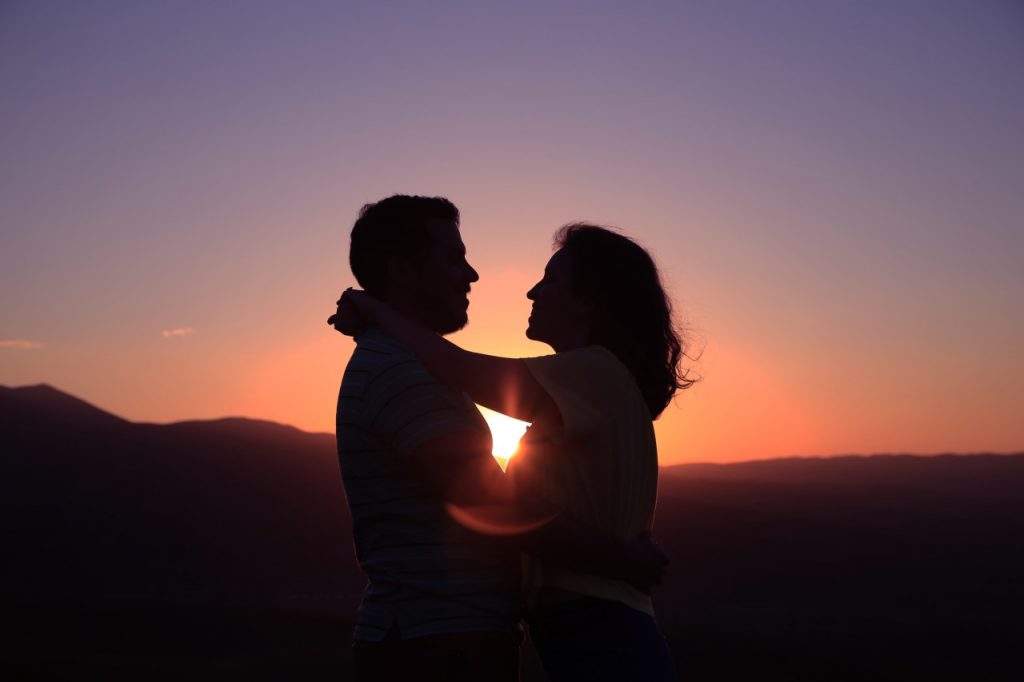 This week, there were at least three "events" when my wife and I lost our "connection." We were still committed to each other, but we certainly did not like each other very much!
What happened?
I said something that hurt her feelings and then she said something that made me irritated. And when this happens, we lose our "Connection" with each other for a while. We lose that sense of "oneness" that each of us longs for. We don't feel like we have a "soul mate."
Even as I write this, though, I notice how wrong the terminology is that I am using. As I counsel individuals and couples, I often help them to understand that no one "makes" them irritated, sad, or angry. We do that to ourselves when we allow others or our circumstances to affect us. It is so easy for us (including myself) to fall into that trap of blaming others for our own attitudes and actions.
Why do we let this happen?  After all, we know that we often regret what we say afterward.  And we much prefer to feel connected with our spouse . . . to feel "in love."  So why do we go there?  Why don't we realize that our circumstances do not control our emotions, we do?
Much of our reactions to our spouse are rooted in our own self-centeredness and expectations of what marriage is, what the term "soul mate" involves, and how we want our spouse to behave.
What is a "Soul Mate" anyway?
We may not know how to define it, but we sure know when we don't feel it!
One major reason we married our spouse is that we both felt "connected" to each other. We enjoyed simply being with each other. We were both intrigued and excited about our differences. During our dating period, engagement, and early months/years of marriage, we ALWAYS felt connected. So what changed?
This False Expectation Is a Major Factor
We expect our spouse to be our "soul mate."
We want them to understand us, to know us, to love us, to respect us – even when we don't deserve it. We want them to read our minds – to know what we need and when we need it. Even when we ourselves are not sure.
Notice the focus of each of the points above. We are so wrapped up in our own needs and wants, that our spouse has become a "source" of our own sense of value. We find ourselves not even thinking of their needs and wants.
Unfortunately, it is not unusual for couples to delay seeking out a counselor until patterns of disappointment, hurt, and anger are already entrenched and the couple cannot seem to escape it – even though they want to.
Both partners are convinced that the other is purposely irritating them, purposely not being sensitive to their own needs, purposely doing things to "make" them react in a way that neither wants or expects.
How do we turn this around?
Remember the type of intimacy that you first experienced? How can we begin to regain what we once had?
How do we change destructive attitudes and patterns that in some cases have been "perfected" over a period of years or even decades?
Unfortunately for many, one or both partners decide to simply endure the relationship as it is.  They decide that it is better/easier to keep their relationship polite and distant. Because authentic and transparent conversations with each other result in conflict, aggravation, and anger.
Truth #1: Realize that I am the one who needs to change.
Sure, it is a lot more pleasant to talk about what our spouse needs to change. And our natural bent is to think of ourselves and not someone else. (For those of us who have or are in the process of rearing kids, we do not need to be convinced!!) As we "grow up" we simply become better at hiding our selfishness – especially during the dating and engagement periods.
Truth #2: Our spouse cannot be our "soul mate."
We are created with a longing to be known and loved.  We want to be loved in spite of our own weaknesses, flaws, and failures. This creates pressure on our spouses that they are completely unable to fulfill.  We are, in some ways, demanding that our spouse exhibit attributes that only God has.
We first need to allow God to completely change our view of His purpose of marriage.  Our spouse will not make us happy.  No person can.  Sure, we are often able to experience happiness and connection, but these phases do not last, no matter how much we want them to. Our spouse may enhance our lives for a while, but only our relationship with God can truly fulfill us.
If we look to our spouse for that "feeling," we will at first be disappointed, which will lead to irritation, which will lead to anger, which will unfortunately sometimes lead to separation. We don't want to walk down this road, but we are often well on our way before we realize the direction and destination.
God often uses our marriage relationship to show us areas in our lives that He wants to change. One book I recommend that explains this concept in practical terms is "Sacred Marriage" by Gary Thomas
How do I start?
Take the time to remember the qualities that attracted you to your spouse. During this time, you had no expectations. Your future spouse did not "owe" you any type of behavior. You gave of yourself without thought.
Appreciate your spouse. Those qualities are still there.  They have simply been replaced by your own expectations of what your spouse "should" be like. Take the time to write down these attractive qualities. But don't stop there. Be purposeful and let your spouse know what you appreciate!
Begin to pray for your spouse and their needs.
What? How in the world will this help? We certainly do not want to pray for them. They don't deserve it. They are the ones causing the problem! 
Scripture tells us to pray for others, and that certainly includes our spouse. When we do, we will not only be unlocking the power of answered prayer, but our perspective will change. Soon we will find that we are focusing on the needs of our spouse instead of ourselves.
Get help.  Chances are that both of you want to rekindle the connection you once shared. And both of you long for it so desperately.