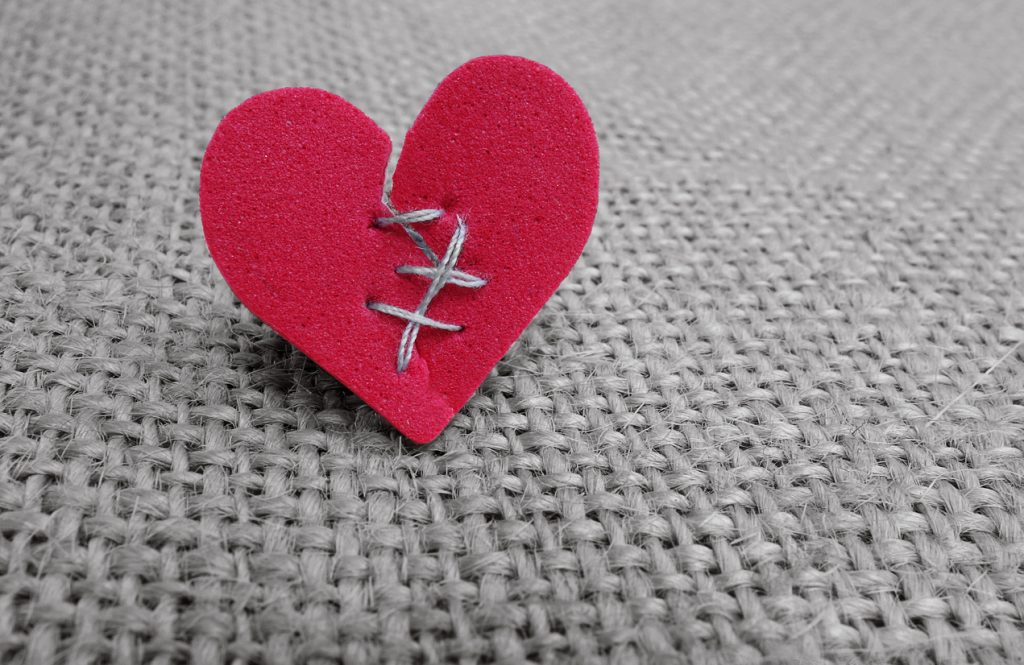 I Long to Live in "Precedented" Times.  
You may have heard this phrase – or seen a meme on Facebook or Instagram
"I long to live in precedented times."
What in the world does this even mean? We hear dozens of times a day on newscasts, on talk shows, and even from our friends about how what we are experiencing is "unprecedented."
During many phases of our lives and marriages, we consider the circumstances around us as "never before experienced."   But as a society, we have had to deal with a worldwide pandemic, Phase 1 and Phase 2 shutdowns of businesses (and from the viewpoint of some, shutdowns of certain freedoms); We have learned to always have a protective mask with us, as well as other adjustments due to COVID.
But IN ADDITION to these "unprecedented" lifestyle changes, the political differences between friends, family members, acquaintances, strangers, and even "enemies" have become more intense and even bitter. And opinions that in the past may have required nothing more than an "agree to disagree," have resulted around our nation in both verbal and physical violence.
My heart breaks.  And if you are like me, you begin to feel sorrow – sorrow for where our nation seems to be headed.  Sometimes the sorrow has nothing to do with economic or social policies.  It has more to do with the intensity of the anger, animosity, and even hatred between those who have not even met.
How Does This Affect Us?
For a moment try and block out all of the rhetoric and arguments, and focus on how the world as we now know it – both globally, nationally, and personally. Reflect on how it has affected you. What are you experiencing and feeling?
Anger? Betrayal? Hopelessness? Fear? Sorrow? Perhaps even hate?
Why? Because something is impacting us. And it is impacting us emotionally.
In many cases, all of the intellectual and rational arguments that "the other side has" make no difference. Because arguing between two people that something is right or wrong, just or unjust, good or bad, will get us nowhere. In most cases, an intellectual or rational argument does not get to the root of the disagreement. Conversations and rational discussions do not provide the opportunity to convince someone that "I am right and you are wrong."
It is an emotional and spiritual issue.
So, What Can We Do?
Check our own heart.  Am I influenced and motivated by anger and hate?  Why?  Am I angry because of the injustice (from my point of view) or because of something else that is more personal?
Anger and hate are almost always the results of personal heart issues with which we are dealing.
Hopelessness? Loss? Anxiety about our future? Fear?
And what actions are we taking to help us find relief?
During the last year or so, we have seen many groups from completely different perspectives act out their anger. Sometimes in violence.
But many who would never dream of participating in one of the many protests that turned into violence are just as angry.  Their written and verbal reactions and responses on social media, e-mail, texts, and even in face-to-face (or mask-to-mask) "conversations" with friends/acquaintances are just as full of vitriol.
In most cases, anger begins with some other, more primary "emotion."  We become angry when something is blocking us from what we want or what we think should happen. We want our own desires (including our desire for someone to agree with us) to take over.
How Can We Respond Differently? 
As Christians, we know that, except for "Righteous Anger" (which most of us rarely experience), our anger is an indicator of something that is going on inside of us that is most likely not Godly. 
So, the first step in responding differently is to pray.   Not for all those "wrong people." The first focus of our prayers must be on ourselves. 
When we find ourselves experiencing anger and hatred at injustice, our emotions are often well placed. There IS injustice taking place. We are outraged at evil. But allowing these real, raw emotions to consume us with a desire for vengeance prevents us from responding with respect and kindness.
This requires some sincere and honest reflection – and the willingness to compare our anger with what Scripture tells us:
PLEASE, don't let me lose you here. You know these verses and these principles. And we do not have the ability on our own to transform our anger into something else.
Ephesians 4: 29-32
 "Do not let any unwholesome talk come out of your mouths, but only what is helpful for building others up according to their needs, that it may benefit those who listen. And do not grieve the Holy Spirit of God, with whom you were sealed for the day of redemption. Get rid of all bitterness, rage and anger, brawling and slander, along with every form of malice. Be kind and compassionate to one another, forgiving each other, just as in Christ God forgave you."
As we reflect on how the news, the action of others (many of which are certainly wrong!), and our fear and concern for our nation and our own city, we need to ask ourselves the question "Why am I so angry? And do my words and actions reflect my own anger, or do they reflect Christ?
Anger, unchecked, becomes bitterness.  And the Bible warns us that bitterness becomes a bitter root that grows in our hearts and "defiles' us.  We are the ones that are experiencing this bitterness and it can destroy us.  And it robs us of any chance to experience personal peace.
How Can I Stop Being Angry and Bitter?
We can't. Most of us have little success in "NOT" thinking or feeling something. We have to replace it – push it out – with something else.
The Bible again provides for us the direction we should take. 
Philippians 4:6-7
"Do not be anxious about anything, but in every situation, by prayer and petition, with thanksgiving, present your requests to God. And the peace of God, which transcends all understanding, will guard your hearts and your minds in Christ Jesus."
But Scripture goes one step further.  It does not simply tell us to stop being anxious (and angry) and "give it to God."  Because of the way our minds and emotions are wired we MUST focus on something else.  The next two verses show us how.
"Finally, brothers and sisters, whatever is true, whatever is noble, whatever is right, whatever is pure, whatever is lovely, whatever is admirable—if anything is excellent or praiseworthy—think about such things. Whatever you have learned or received or heard from me, or seen in me—put it into practice. And the God of peace will be with you."
God is the only one who can transform our hearts from hate, bitterness, anger into love.
How is This Similar to Marriage?
When our marriage relationship seems to experience longer, more frequent, and more intense times of anger and stress, we can use these same principles:
Pray.  Not for our spouse to change, but for God to give us a supernatural love for our spouse – especially when they don't deserve it.  And every part of our "natural" bent and tendency is to put up our defenses. The talking on the inside keeps ongoing, however.
Reflect on what is really happening to us. The reason we are angry is not a matter of difference of opinion or perspective. It is an emotional issue. Our spouse is treating us in a way that we feel alone, overlooked, unwanted, or even rejected. And all the arguing back and forth to convince the other person to change their words or behavior will not work.
Identify the Specific Conversations or Actions that "caused" you to become angry.
Realize that under the anger is the more authentic and deeper emotion. Hurt, fear, rejection, feeling alone. These are the emotions that God can transform if you are able to remember that HE is in control and can provide you with a supernatural love for your spouse – even if the circumstances don't change. This allows you to lift your requests to Him. They are specific, focused, and you are acknowledging that HE is the source of peace – not a change in our circumstances.
Focus on what is whatever is true, whatever is noble, whatever is right, whatever is pure, whatever is lovely, whatever is admirable—if anything is excellent or praiseworthy in your marriage and in your spouse – even if it a period of time in the past when you felt close, loved, and respected.
Keep in Mind:
There are circumstances the require immediate and specialized help: Physical abuse, infidelity, and addictions. Seek professional assistance if these are part of the relationship.
Additional Resources:
Want to learn more about how to transform your marriage into something that you can anticipate for the next 30+ years instead of dread?
Give Steve Fox a call at CrossRoads or E-mail him at [email protected].   His bio can be found here.
Or look at some of his previous blogs: