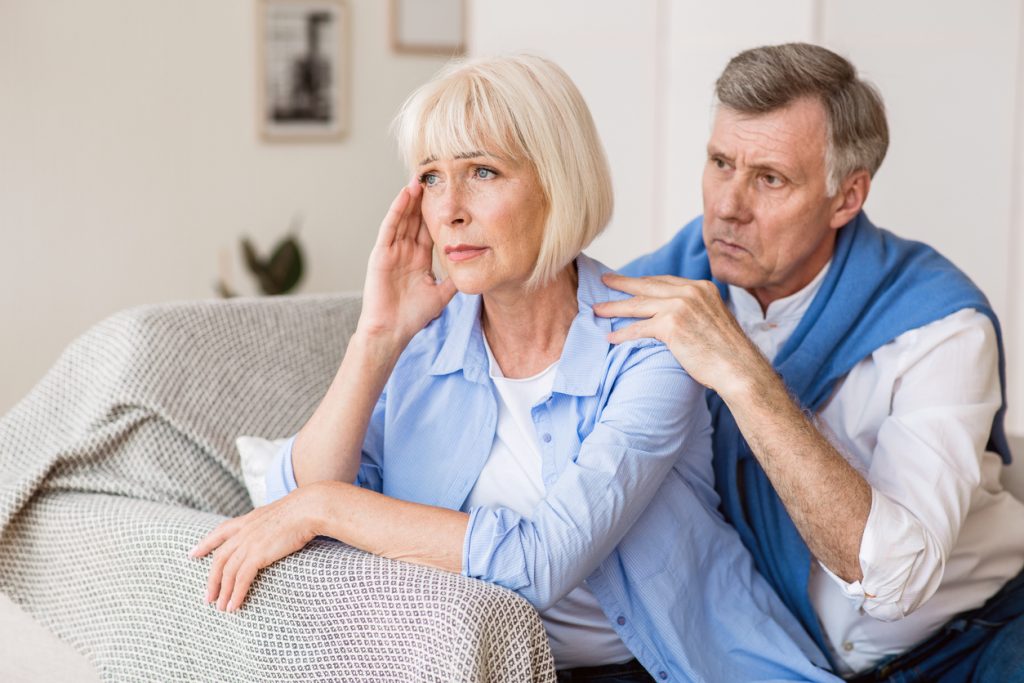 It has happened multiple times before and it is happening again. Your wife has been talking for the last five minutes and your "uh-huh" and "yes, dear," and "grunts" seemed to work. But all of a sudden there is silence. You look up and realize that "a husband's worse nightmare" has become reality. She has asked you a question and you don't even know what the topic was. Much less be able to respond in a way that seems meaningful.
You know what happens next. Either she gives you the silent treatment, or she raves about how you never listen to her. And you know you deserve it. You do love this woman, and you want to be interested, but your mind simply drifts to other things. So here are some hints that might help you out.
When she begins to say something, drop what you are doing.
Turn off the TV, put down the paper, shut off the cell phone… You get the picture. And expect her reaction to be a total shock! She may even forget what she was saying. Remember: No rolling eyes, no yawns. Just interest. (See below.)
Look into her eyes.
Emerson Eggerichs says that men communicate "shoulder to shoulder." So we are use to watching something (football, hunting, fishing) while we are having what we consider to be a meaningful conversation with another man. But our wives communicate face-to-face.
Remember how the two of you talked when you were first dating? You could not take your eyes off of her. You memorized her eyes, her smile, her expressions. That is what she longs for again. And the first step is to look into those beautiful eyes. The phrase "The eyes are the window to the soul" may not be true, but gazing into them sure helps.
Establish a "Trigger" to Remind You
I know, I know. This sounds so mechanical and non-romantic. But often we need some type of synthetic way to develop a new pattern and habit. On your way home from work, set an alarm with a "secret message" that will remind you. Prepare yourself for a routine that includes talking to your wife BEFORE listening to the news, working in the yard, or even changing clothes. Some type of mark on the mirror where you shave in the morning can help (but don't let her know why it is there!). Even keeping a "self-evaluation" at the end of each day on how well you "listened" can be a way that you can establish a new habit.
Ask her opinion.
Select an event or conversation out of your own day to talk about. Try and choose something that she might be interested in. And then listen to what she suggests. Many men find that the insight of their wives can provide them with that "something extra" that they need in their career to help them succeed.
Ask her in what way you have not treated her as a treasure.
Now this is REALLY risky!! She may have several examples. So be ready. Even though they think we should be able to, I have yet to meet a husband that can accurately read his wife's mind. You need to be ready for the "nothing is wrong" or "I'm OK" answer. But if you convince her that you do treasure her, but simply do not know how to show it, you've got a chance.
Pray for new insights into your wife.
By praying for your wife, God will provide you with a new perspective of who she is – a fellow heir in Christ. You will also begin to be aware of her needs – even if they don't make sense to you. Your wife's needs for love and how to demonstrate it are completely different than you expect. And you do need supernatural insight.
These ideas may seem simple, childish, and mechanical. But often we must consistently act in an uncomfortable way to be able to develop new patterns. Our wives interpret what we say and do all the time. We want them to interpret our love for them in way that they can best understand – even if it doesn't make sense to us.