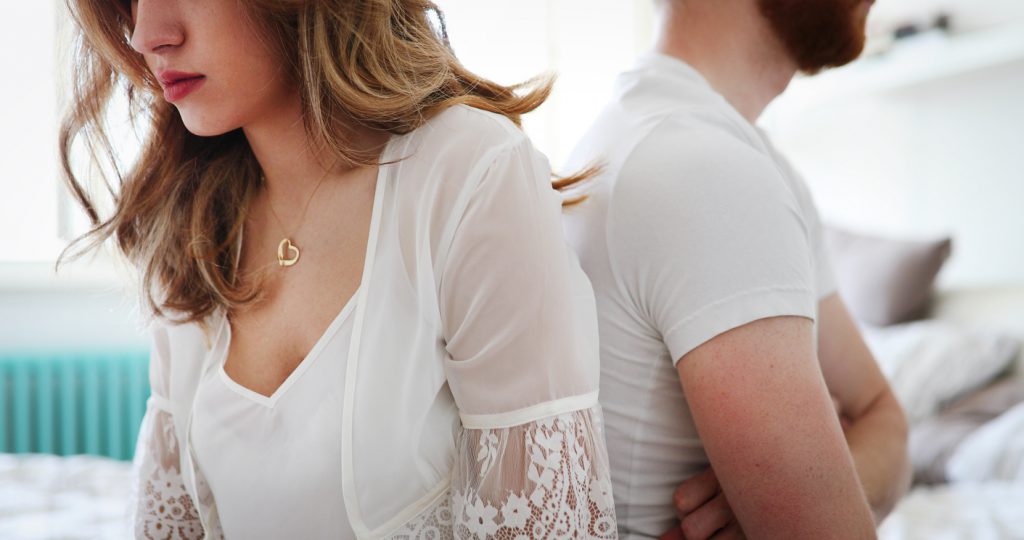 When Betrayal Occurs: What Is Next?
It usually begins with a phone call. I can tell from the type of conversation and the tone of voice what is coming next.
If the betrayed spouse calls, the voice quivers a bit. Sometimes the person breaks down and sobs. The caller experiences both anger and heartbreak at the same time. He/She is devastated and is tempted to cut off all ties and break off the marriage . . . but something is holding him/her back. They have been married for 3 years . . . or perhaps 30 years. And often the voice coming across the cell phone sounds helpless and hopeless.
The injuring spouse — the one that had an emotional affair, or a physical affair, or has a problem with porn — sometimes is the one that calls. This voice on the other end is also heartbroken. But the words and emotion also reveal a heart overcome with guilt, remorse, and sorrow. The injuring spouse is not sure that it is even possible to hope for another chance. But this spouse is desperate to prove that he/she has changed.
Is there Hope?
Is this a marriage that has the potential for reconciliation and a re-commitment to a lifelong relationship? There are often several indicators that this marriage is one of those that will "make it." Within the first four or five sessions, I usually have an idea of whether or not the relationship can be repaired – and perhaps even flourish.
Let's explore these indicators:
Are They Both in the Room?
The simple fact that both show up to each session is often taken for granted. One of them made the phone call, so that one will certainly be there. But is the other spouse willing to trust the decision that this counseling option might be worth it? And should he/she trust this counselor that the other selected?
Are there other "priorities" that are more important than spending 50 minutes focused on the marriage relationship each week? Or is each spouse willing to make some sacrifices in order to be in the room on time and ready to work?
Although the answers to these implied questions can be tentative at best, each can be encouraged by the other's presence in the room . . . and there is hope.
Why are You Here?
Without question, the answers include anger, blame, distrust, brokenness, hopelessness . . .
But almost always there is a underlying desire to recover what they once had – a relationship built on everything that they now believe may have been lost . . perhaps forever. And they are almost afraid to hope that these aspects of their relationship can be experienced again.
Are they willing to describe how they met and perhaps even identify some of the qualities that attracted them to the other? This can remind them of how important the other person was to them – and probably still is . . . and there is hope.
Can Sorrow be Detected?
There is no question that anger, blame, resentment, scorn, rejection, and perhaps even hate are often top-of-mind.
But underneath these emotions, do hurt, loneliness, regret, and sorrow also exist?
Sometimes the injuring spouse is sorry and regrets what he/she has done . . . but it becomes clear that he/she regrets the consequences and fears the distinct possibility that he/she may lose his/her spouse and children.
This is not sorrow. It is regret for the consequences.
The question is: Is the injuring spouse experiencing in some way the heartache, loss, rejection, and fear that the betrayed spouse is experiencing? Is there sorrow for what they have caused in the husband/wife? Can hurt from the betrayal be experienced WITH the betrayed spouse?
Does the injuring spouse experience regret for the potential consequences alone? Or is there true regret for what the betrayed spouse has endured?
Also: Is the betrayed spouse so consumed by anger that perhaps there is no room for his/her own sorrow for the lost intimacy and trust due to the other's actions?
If both are experiencing sorrow at the loss of what they once had, there is hope.
Are both miserable?
When asked this question, what happens? Do both demonstrate by words, body language, or tone of voice that misery may even be an understatement? If so, then they need to realize that even though they hate feeling like this, "that is a good sign!"
How can this be? Because if BOTH are not miserable, it means that one or both have already given up and are perhaps simply going through the motions.
If both are miserable, then there is hope.
Are both willing to explore the past?
The actions and perspectives of each spouse in how to address the betrayal often result in pushing the other spouse away. The opposite of what they both desire. For example . . .
The injuring spouse is sorry for his/her actions, promises to dramatically change his/her behavior, and is convinced that this will never happen again. The injuring spouse wants the other person to "forgive and forget," agree that mistakes were made and to focus on the future.
The betrayed spouse wants the other to experience the hurt, the pain, the rejection, and the betrayal WITH them. And they interpret the other's desire to "move on" as a lack of sorrow and regret – not realizing how deep the injury is.
In most cases, the initial drifting of the relationship began years earlier. What was happening? Is each wiling to reflect on how they are hurt and have been hurt?
If each spouse is willing to look at their own role in the relationship drifting, then there is hope.
Are They Willing to "Burn the Ships."
https://www.weburntheship.com/the-story/
Although often the couple has experienced something that many consider a Biblical rationale for separation and divorce, is there is still a desire to in the future honor their vows to each other and to God?
Are they willing to no longer consider the "D" word (Divorce). If divorce is considered an option, then often it will appear easier than working through the issues of the relationship. This is hard work with no guarantee of success at the end!
If their desire is to work on their relationship, no matter how difficult and how long it takes, then there is hope.
The Marriage Can Survive – and Even Flourish!
It is heartbreaking when a couple experiences betrayal.  And it is difficult for a couple, as they begin this counseling journey, to imagine that their relationship can survive – much less flourish.
But if they are willing to "stick it out" and work on their entire relationship, not just on the betrayal itself, they will almost certainly experience a trust, closeness, safety, and intimacy that they never thought possible. And they then begin to experience the hope that they long for.
It is not unusual for the couple to even say the words at the closing session (when they "graduate"!) that they never want to go through betrayal again, but they now are almost glad that something dramatic happened to get their attention. They have a renewed appreciation on how their marriage relationship requires intentionality and work – all the time.