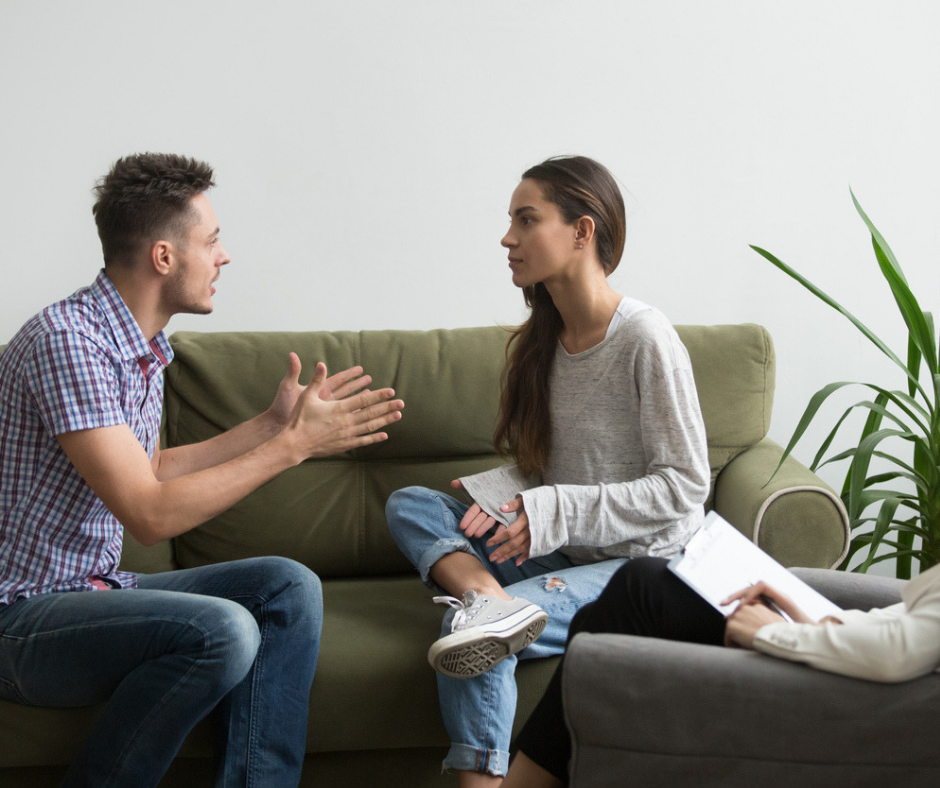 Not all is fair in love and war. It's hard to believe when we get married that one day we might look at our spouse and see them as the enemy. But over time, and especially during conflict, it can happen.
We pick up our weapons, draw battle lines, and dare the other to cross.
Conflict is inevitable in marriage, but it does not have to land a fatal blow or bring death by a thousand cuts. I've always believed that apathy is more damaging than anger, because at least anger demonstrates that there's still fire in the relationship. If the fire isn't managed; however, it will consume the love and motivation needed to overcome conflict. 
Learning to 'fight fair' requires practice, and agreement to follow certain rules of engagement.
Rules for Fighting
Rule 1 – Believe in Good Intentions
When we take our marriage vows, we promise to love, honor, and respect one another in good times and in bad. Anyone who's been married for more than a week knows that although well-intended, this doesn't always happen. What matters here, though, is the intention.
When spouses inflict emotional wounds, with the exception of abusive relationships, it typically is not what was intended. It's important for spouses who want to stay together to maintain an underlying belief that the other spouse has their good in mind. 
During the heat of the moment it's hard to be mindful of that, so practicing this assumption daily can make it easier to believe during a fight when neither spouse is at their best.
Each day remind your spouse that you love them and that you desire good things for them. Demonstrate these words in small actions daily that establish sincerity and trust in your good intentions. When spouses believe that the other wants the best for them, it creates compassion and gives benefit of the doubt during misunderstandings, which can diffuse fights from getting out of hand.     
Rule 2 – Take the Extremes Off the Table
Once a fight has escalated, productive communication is essentially gone. Spouses will often retreat to their side of the battlefield and prepare their best weapons for use. This could be shouting, threats, manipulation, tears, walking out, or physical altercation. Most spouses know how to push the buttons of the other, and which one will bring the worst effect. The purpose is usually to make the argument end, or to reciprocate emotional wounds. Neither will win the fight.
What happens when spouses go 'nuclear', is that it conditions the other spouse to fear that extreme less and less, which means that in order to 'win' the next fight, that spouse has to go to even greater extremes. 
For example, if during a fight a spouse continually threatens divorce, then that extreme becomes a viable option, even if it's not what's wanted. This ratchets up the stakes and makes reconciliation much harder.
Taking the extremes off the table teaches self-control and how to argue the actual issue, without undermining the security of the marriage.
Rule 3 – Seek Understanding 
Communication is a cornerstone of marriage. Many fights happen because of miscommunication. 
Being human, people interpret information from their respective worldview. This means that our upbringing, role models, history, personality, and past relationships all factor into how we receive information. There will never be two people that have the same exact worldview because everyone's experiences and wiring are different.
Moreover, how we see ourselves on the inside is likely how we expect others to see us too, whether real or not. It's easy to project these beliefs on to others, which often fuels fights. In many cases, spouses will assume incorrectly what the other is trying to say, or will build defenses and rebuttals that completely miss the point. 
Instead of planning out a counterstrike, strive to understand what the other is saying first. Fights could be avoided if energy is put into slowing the initial spark of anger to clarify what the issue is, and what need is being expressed.
Rule 4 – Compromise For the Win   
There really are no winners in marital conflict if it means the other is the loser. God created marriage for two to become one.
If spouses are truly one, then any damage inflicted on half becomes injury to the whole.
Being 'right' shouldn't come at the expense of being loving.
Reconciliation should be the focus of any argument, which can stem from grace and humility that both sides of the argument may have merit.
Compromise is essential to help both spouses feel heard, and that their opinions matter. Regardless of whether spouses fully agree with the other viewpoint, acknowledgment of each other's feelings and mutual respect can win the day. 
Conflict happens in every marriage. In some ways it can be healthy, if it is managed with care and intentionality. Counseling can be an effective way to overcome past hurts and learn tools to resolve conflict constructively. For help in gaining a healthier marriage, call Cheryl or another Crossroads counselor at 225-314-4147 for an appointment.