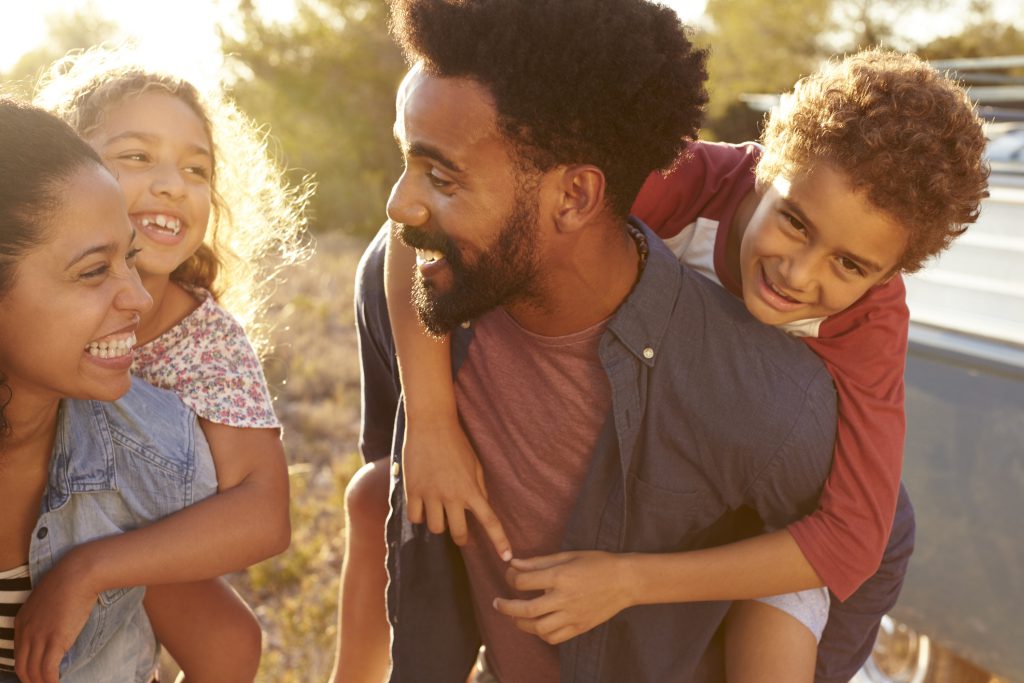 The conflicts are becoming more intense and frequent.  As the arguments occur daily, they see no hope for staying married.  This is the scenario that often enters my office as a couple tries one last time to find help in their relationship.
Comments like, "Our constant yelling can't be good for our kids. Maybe we should consider separation and divorce" begin to enter into the conversation.
Ask any couple who have been married for any length of time (from 5 months to 50 years) if they have always felt "in love" with their spouse.  Or even if they have always felt "in like" with their spouse.  When they are honest with each other, there is as very strong and resounding "no!"
The greatest quality of the couples that experience life-long marriages is not "being in love."  It is not enjoying being together, having the same interests, or even being good friends.  Because these qualities are not consistent and depend on how we feel.
The most important quality is commitment.
Many times the major or single reason that a couple on the edge of separation or divorce is willing to give their marriage one more shot is their children.  More often that not, that tenuous thread of motivation is enough for them to work on their relationship in an entirely new and different way.
Often, if the couple decides on separation and divorce . . . 
Several months ago, one wife tearfully described the details of where she was sitting, the time of day, the smells of food around her, the color of the chair – when her mother told her that she and her father were getting a divorce.  It broke my heart as this young wife remembered this event as a  five-year- old. And now as an adult with children of her own, she can still experience the devastation, the tears, the sense of fear that she felt at that moment.
This couple was struggling in their marriage.  But neither wanted their young children to endure their own experiences of parents divorcing.  We began to discuss how they both longed for safety and connection in their relationship – and how to begin to build intimacy – physical, emotion and spiritual – within their marriage.   When we first began meeting, they had little hope.  So their initial motivation was for the benefit of their children.
The question that I am sometimes asked is "Isn't it better for our kids if we divorce?"   The better question is "What can our marriage relationship provide for our kids if we do stay married, but choose to work on our marriage in a completely different way?"
A successful marriage relationship provides an anchor for our kids:
Let's face it.  It truly is a cold, cruel world out there. It is scary.  It is full of uncertainties and unknowns.
When our children are young, —  but also even into the teenage years and young adult years  — they need to know there is something that they can depend on.
Especially as a young child, the most important relationships are with mom and dad.  If that certainty evaporates or is torn away, there is now nowhere else to go.  For teenagers, they can turn to their friends for sympathy, affection, and comfort.  But in most cases, the counsel and direction that their friends might provide is certainly not as valuable and does not include our own faith, values, and life experiences.
Our young kids are smart and observant.  They can easily tell when there is stress in the marriage relationship. They may not know exactly why, or the details of the conflicts, but they know something is "not right with mom and dad."
But when their parent's relationship provides for them an anchor in life, these parental arguments become simply a bump in the road.  With this anchor, children can have the expectation that their parents will eventually make up and things will be back to normal.
The marriage commitment also provides for our kids with a confidence that their parents are committed to them.  Time and time again, children struggle because they believe that somehow they did something to cause their parents' separation and divorce.  "If I had only been a better kid."  "If I had only gotten better grades." "If I had only obeyed them more often."
Children have a false sense that they can control the situations around them. Teenagers certainly believe this!) They look upon their parents' lack of commitment to each other as something they could have caused.
Our children need an anchor that they can count on – no matter what life throws at them.
A successful marriage provides a model for resolving conflict.
Even as adults, we generally don't handle conflict well.  Especially in marriage.
One of us tends to pursue the argument with intensity.  We are sure that if we simply explain why we are right enough times, our spouse will eventually have to agree with us.  After all, we are right.
Some of us simply shutdown.  We hope that if we stay quiet long enough, it will simply blow over.
Our children observe this.  They probably have the words we use memorized!
As couples begin to learn how to invite each other into their conversations using "soul words," our children begin to learn how they, too, can handle conflicts in ways that are healthy and healing.
A successful marriage relationship provides us with credibility with our kids.
Especially as our children enter adolescence, we need as much of a platform as possible to convince them that our perspective and wisdom do have value.
If they see our marriage relationship crumbling, why should they listen to us?
But if they have observed how well we treat our spouse before, during, and especially after there is an intense disagreement, it provides them with a reason to trust us.
They can sense whether we consider our marriage fulfilling, enjoyable, and worth it or not
A successful marriage relationship makes our kids feel closer to us.
Many couples are surprised that as their marriage relationship improves, their children become more affectionate and want to be home more.  And their teenagers actually seek their advice!
A successful marriage relationship provides our kids with hope.
It is instills in them hope that they, too, have the possibility of a lifetime relationship based on commitment.  A commitment that leads to safety, authenticity, connection, and enduring love.
Click here to read Steve's complete bio.