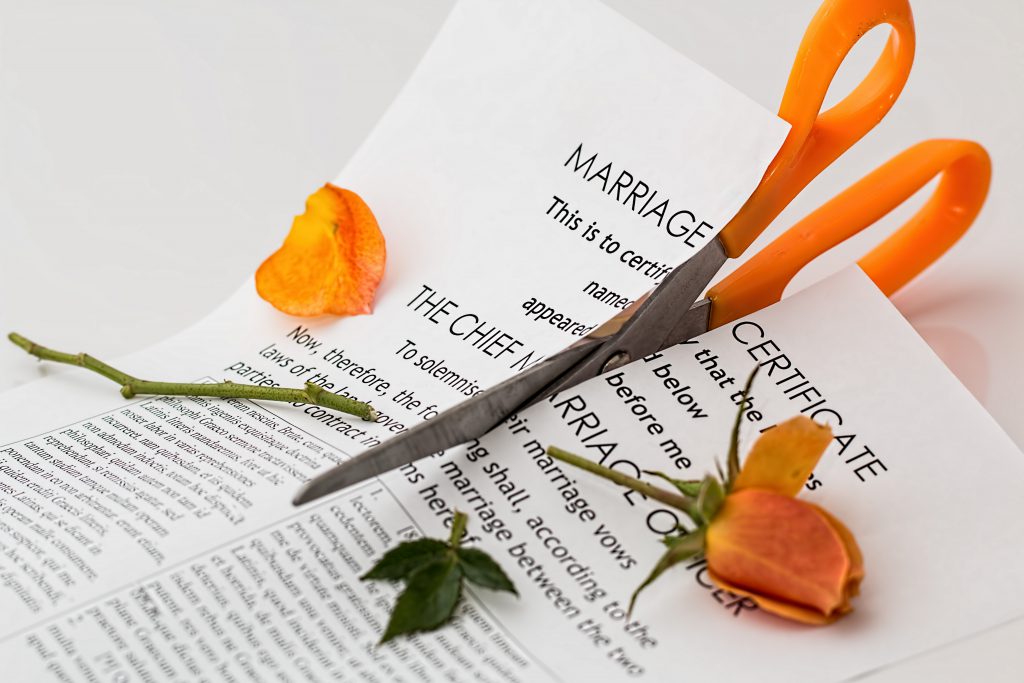 It took awhile to get to the bottom of it.  Over and over I found that one spouse or the other was hesitant to work as hard as they could on saving their marriage.  It didn't matter what the scenario was in their marital problems.  It could be that the other spouse was open and willing to work on the marriage, even though they were the one that was hurt or betrayed.  Sometimes the other spouse wanted to work on it, but they were bitter and angry and having a hard time doing it…yet still fully committed to trying.
Why then wouldn't their spouse want to work on the marriage, too?
As a Christian counseling center, most couples coming to counseling are Christians.  They know that God wants them to stay married.  They want to stay married.
Actually, the majority of all couples, both spouses, will say they would want it to work out if it could.  If their marriage could become what they had hoped it would be in the beginning…if their husband or wife could really forgive them….if their hearts could both heal.
But when asked the question, "Will you commit to doing 100% of everything in your power to really, really work on your marriage?" usually one spouse hesitates.  Usually it is the one who wants to leave in the first place.
Why?  Why if your husband or wife is willing to try 100% and you want your marriage to survive and you know it is God's preference…why the hesitation?
After more than 10 years of working with couples, invariably the predominant answer is uncovered to be:
Because if it doesn't work, which I am doubtful, then I will hurt her again.
After trying our best I will have to tell him again that I am leaving. And inflicting that kind of pain on him again is wrong.
Seriously, the reason a spouse may resist working with you on your marriage, truly may be a combination of:
lack of hope
not wanting to cause this ultimate pain twice
The reason I feel it is the worst excuse, is not because the people are not sincere.  It is because:
We can have hope in Christ.  Jesus wants us to stay married, even if there has been infidelity, betrayal, mistrust.  And, if it is His will, it is certainly more than possible.  Sometimes in our human strength we can imagine fixing all that needs to be fixed.  And we have never been able to change our spouse's thinking before.  The point is that we are trying to control the process and the outcome.  The lack of hope is in ourselves.  If we turn to Jesus, we can have hope that even our own marriage can be healed fully.  It isn't that God just wants us to stuff it and live out our lives in quiet misery as room mates.  It isn't that at all.  It is that Jesus can heal us fully.  He can bring our marriage to greater intimacy than we ever have had even in the beginning.  We just can't do it without him.
We are making the decision for our spouse.  If we decide unilaterally that it will hurt our spouse worse if we try and it doesn't work, than if we don't try out all, we are deciding for them.  Almost 100% of spouses, male or female, say it is worth it to them to get hurt again, knowing that their spouse truly tried 100%.  That is almost always better than a half-hearted effort that leaves the hurt spouse wondering what could have been if the other spouse had just tried.  After all, this is the person that you promised to love in good times and bad, until death do you part.  But, you couldn't even really try for another 6 months?  Or isn't our 20 years of marriage worth one year of fighting for 'til death do us part?
Ending a marriage should be devastatingly hard.  A covenant is being broken with Your God and with the person you promised to spend a lifetime with.  Those are huge commitments of the heart.
If you are having problems in your marriage and this thought has ever crossed your mind, don't decide for God and your spouse.  Let them in on the decision.
I have seen so many miracles in marriages.  God can heal.
And if both spouses, for better or worse, are working 100% on what they can do to work on and in the marriage, magic happens.  Just as a small fight can ignite and turn into a huge blowup that you can't get back into control, the same kind of momentum can work for good.  If both people are working on the marriage regardless of what the other person is doing, the joint effort creates huge progress.  It actually takes less time than you would imagine when you have both spouses giving it their all.  And instead of Satan in the mix flaming the fire, you have God in the middle healing hearts, bringing you closer together.
Remember what you know about God.  You know His heart is for your marriage.  You know that He is powerful enough to heal your marriage.  After all, He created the whole world.  And you know He loves you and your spouse.  This is always His will: for your marriage to be saved and created anew.
Let go of control and give God and your spouse 100%.